Sigmund
Design Carlo Bimbi /2017
Armchair version of the Sigmund family, this armchair is as soft as a cotton ball, a comfortable and welcoming nest. With its structure in wood and metal and the possibility of either a leather or fabric upholstery, this armchair is designed and made for maximum versatility and adaptability to any environment.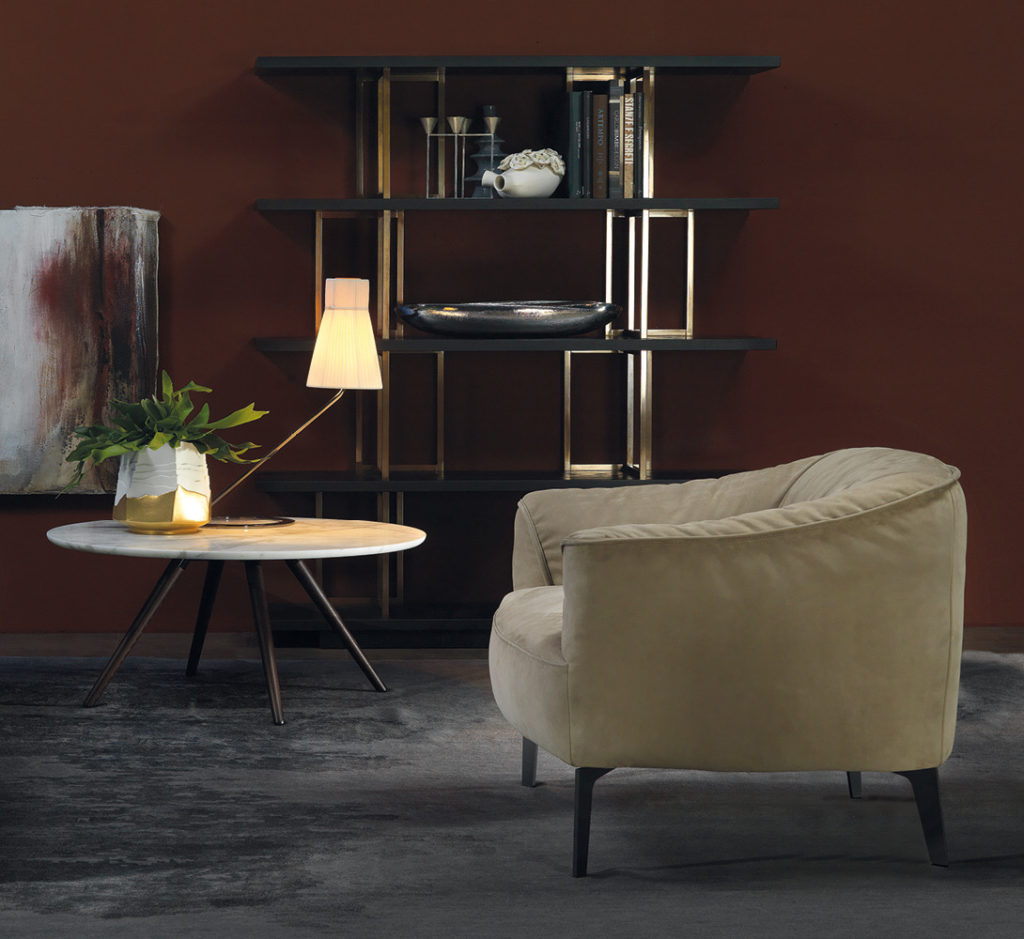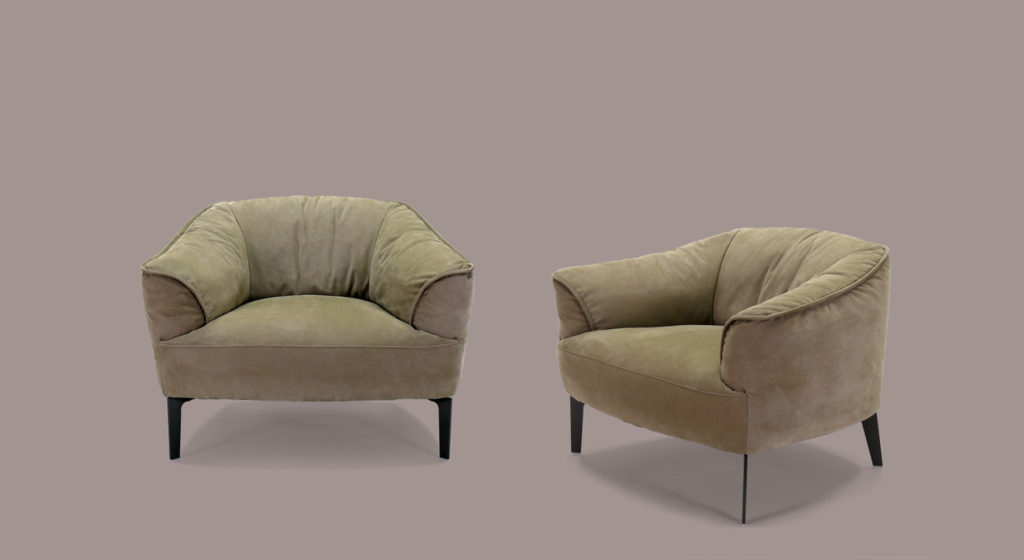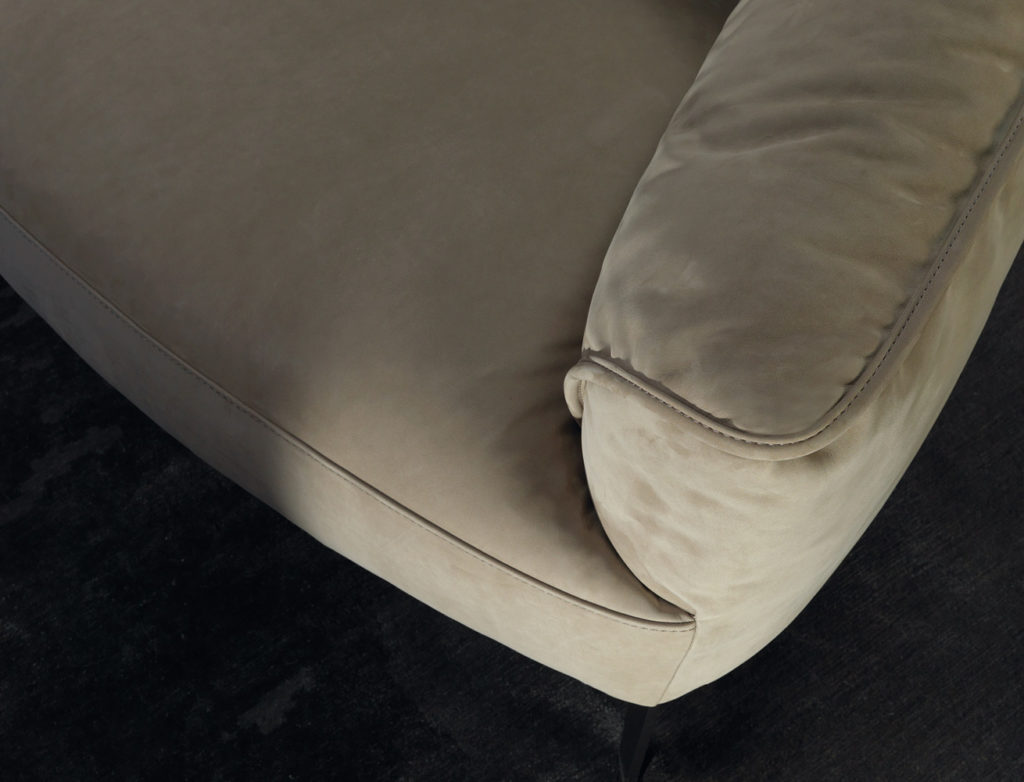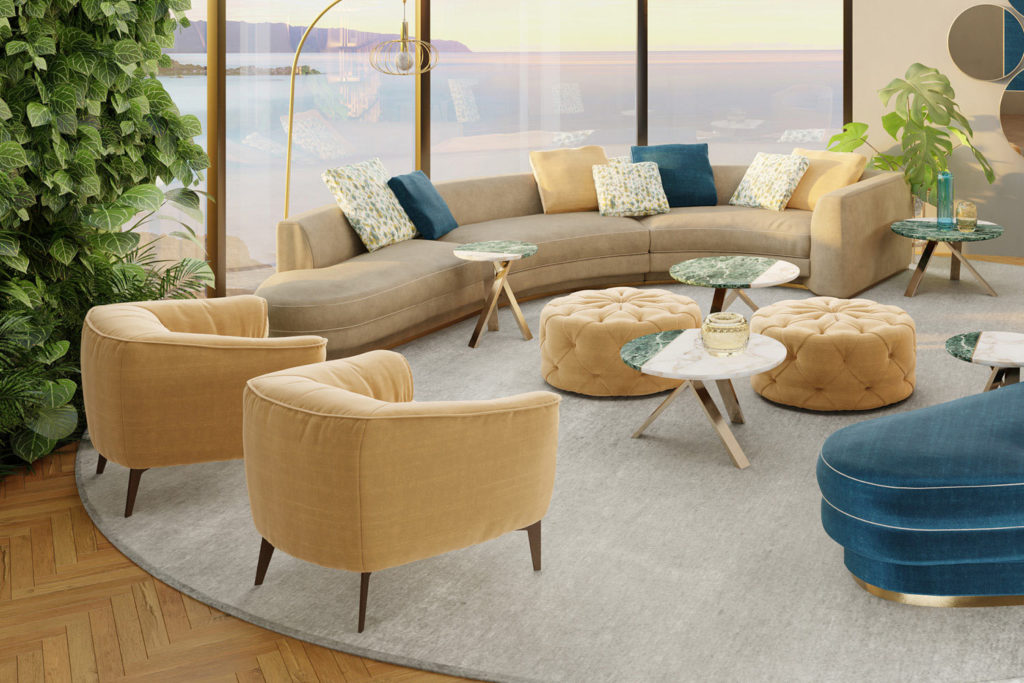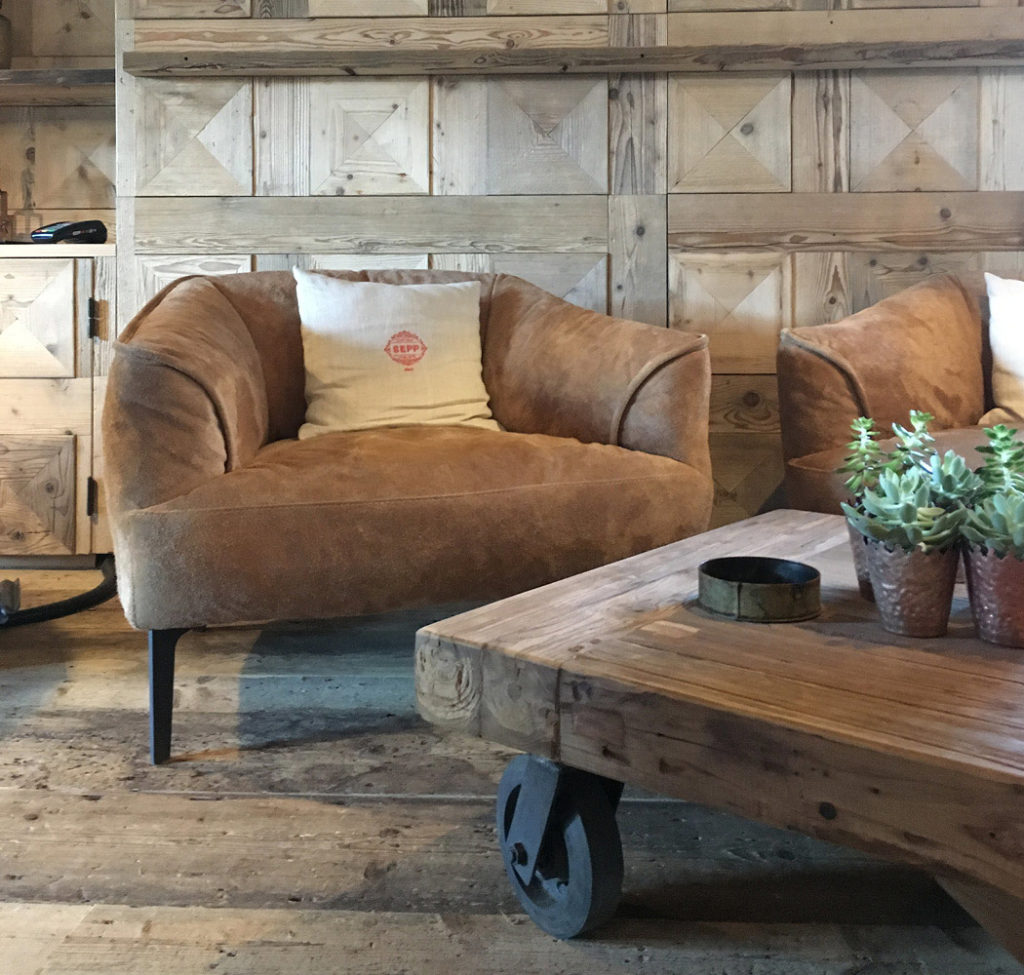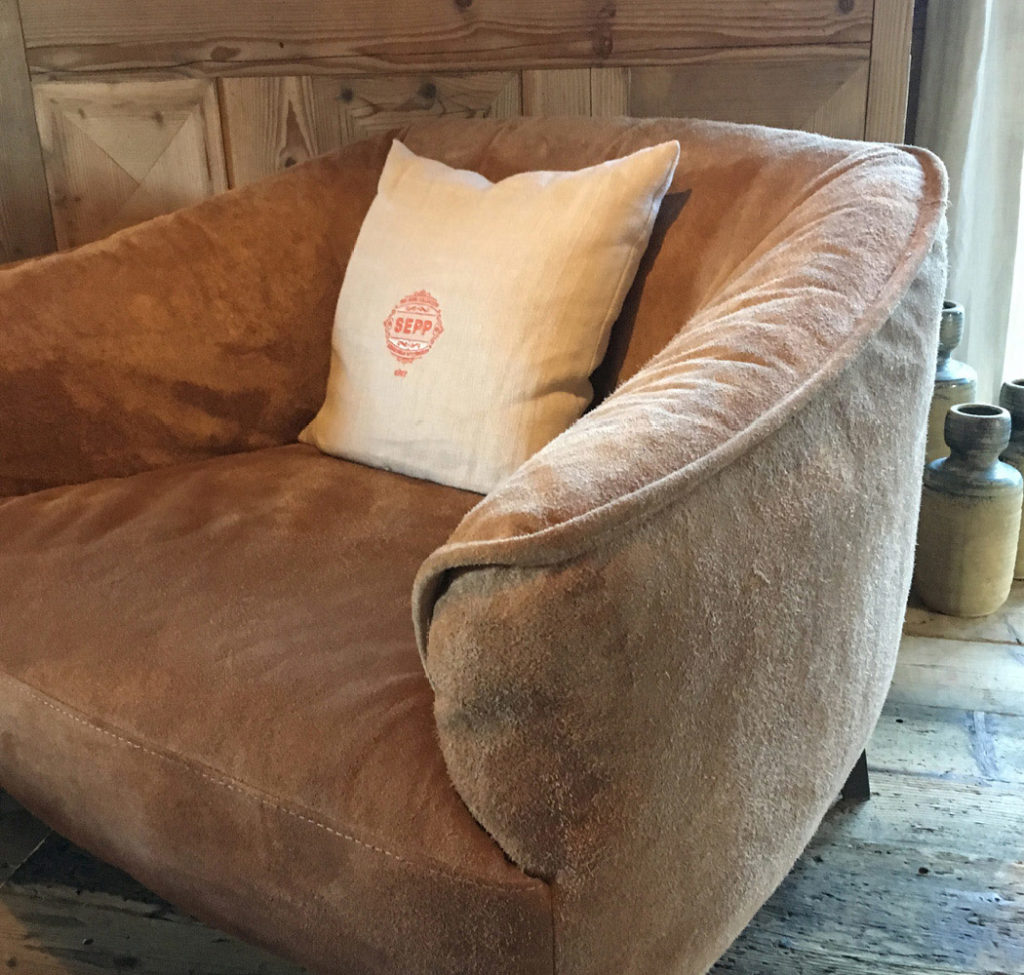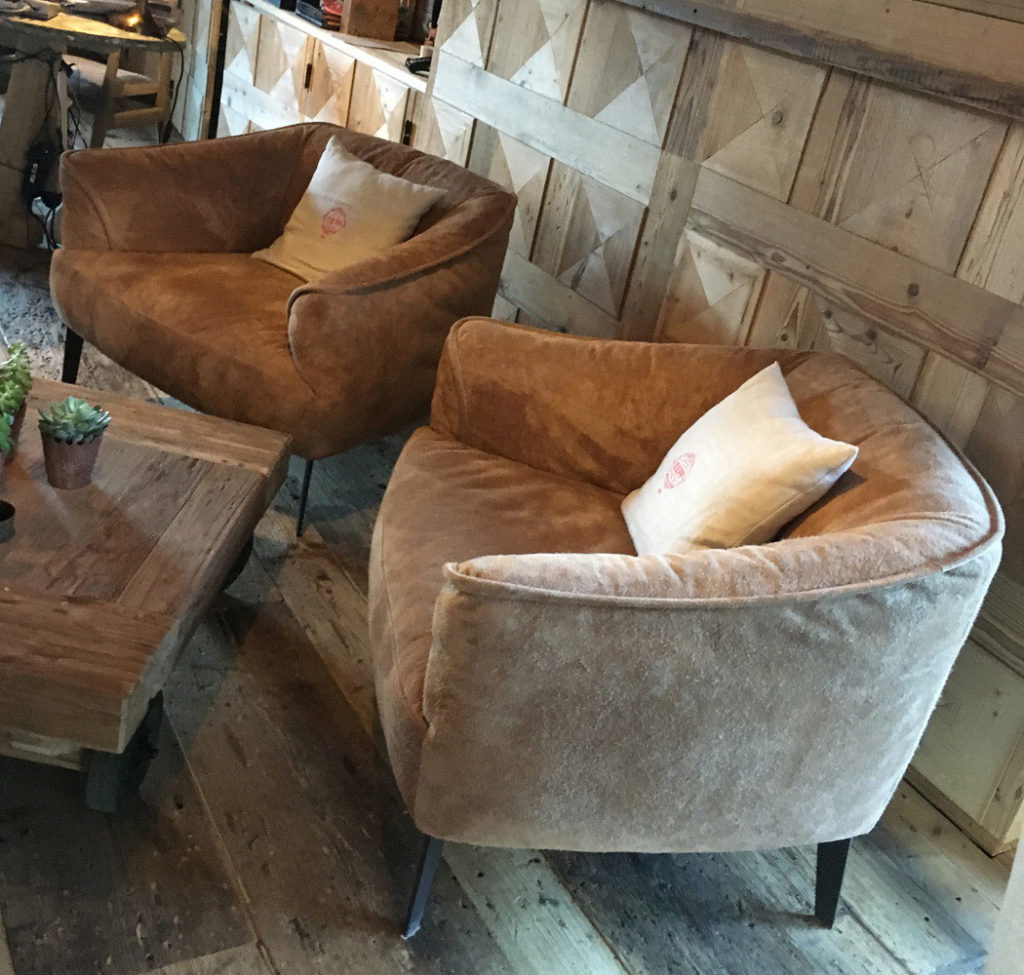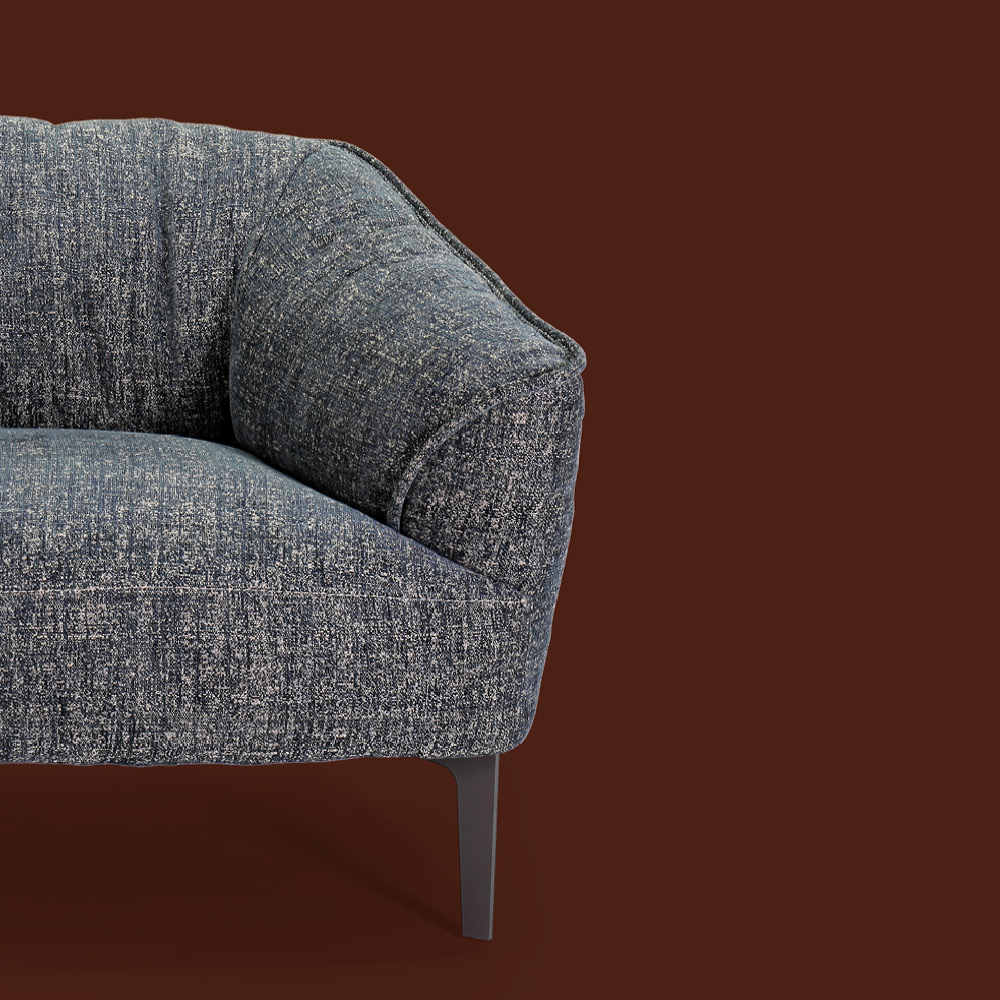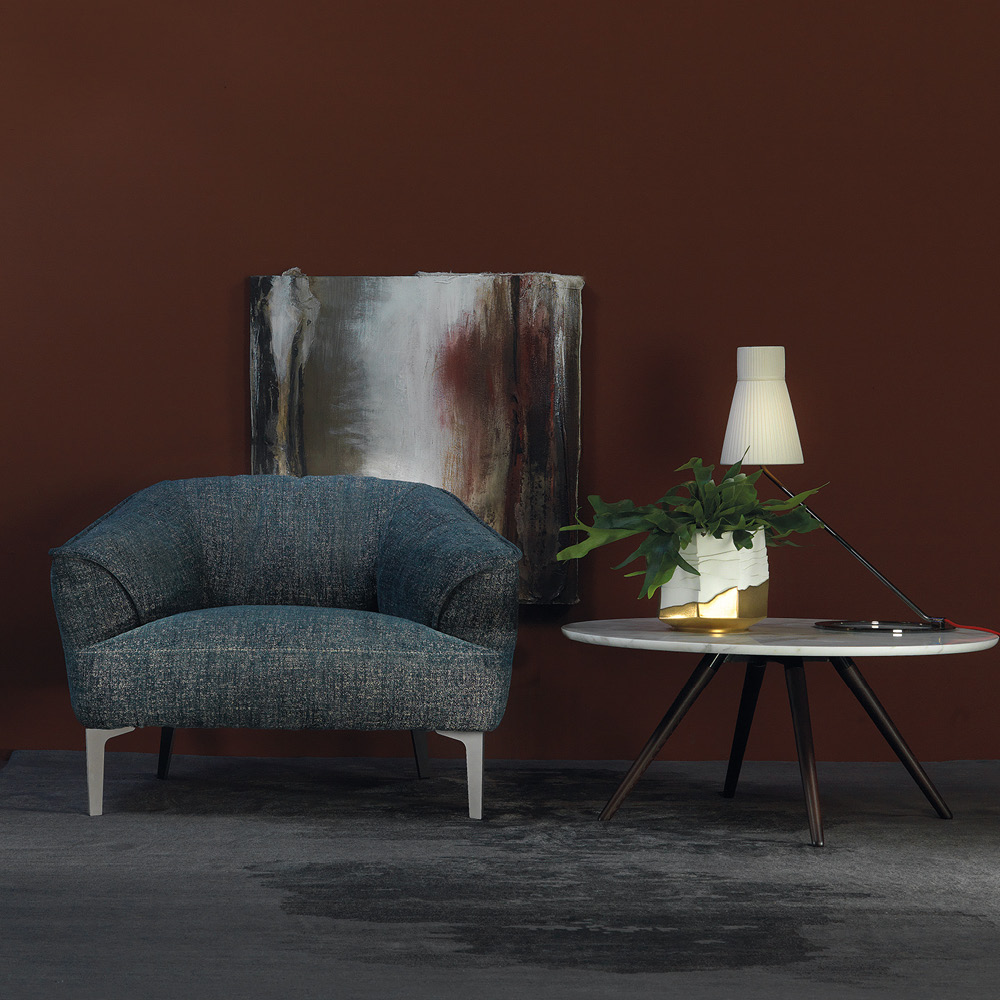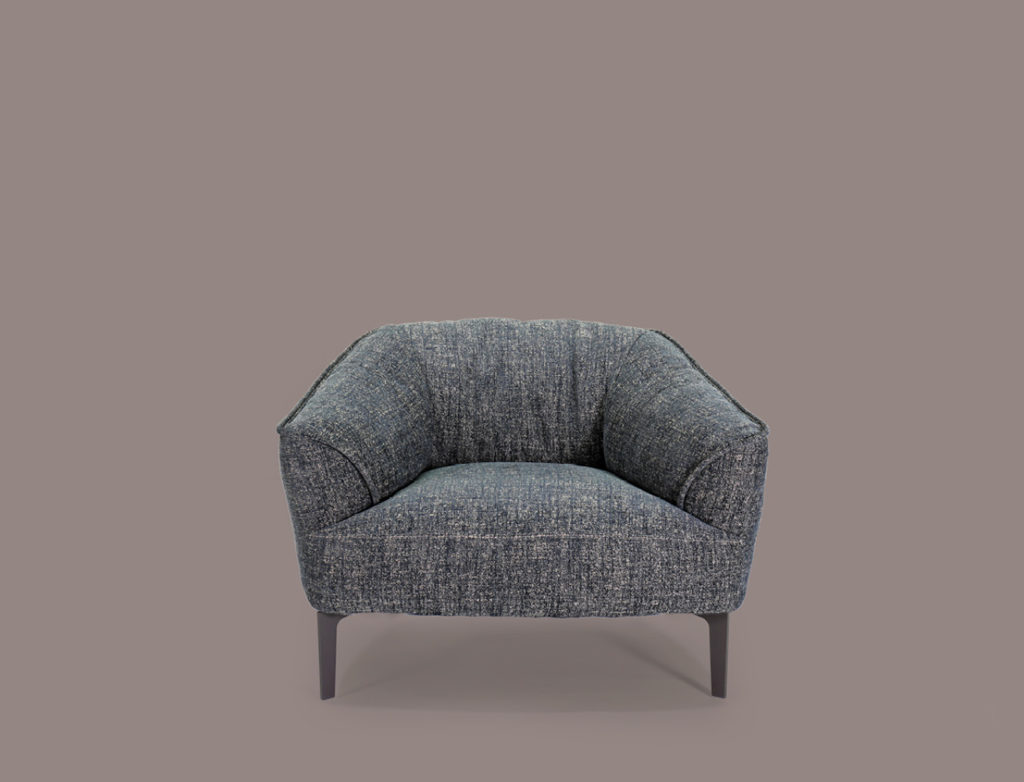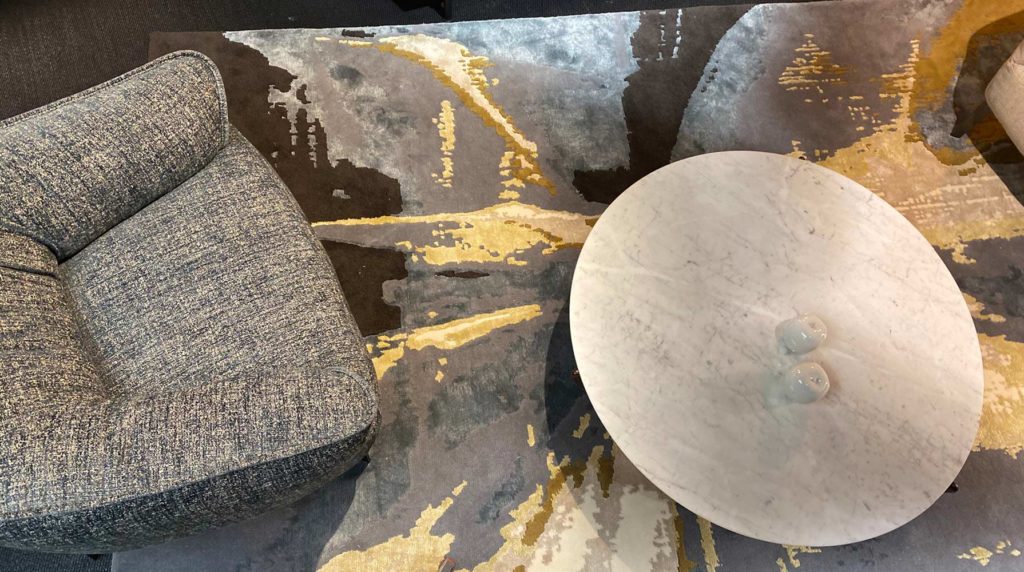 "In Design, I look for balance and soberness; what I like about Design is the relationship it creates between different actors and protagonists, from the Market to History".
Structure
Poplar plywood and metal frame.
Seat springing
Frame in poplar plywood shaped and perforated to allow the exit of air from the feather pillow.
Fillings
Fixed frame in differentiated density 21/30 kg/m3 polyurethane foam and covered with feather quilt channelled in order to guarantee that the feathers remain neatly and constantly in place over time. The feather quilt gives roundness and softness. Fixed seat cushions in polyurethane foam density 25/30/35kg/m3 covered with feather quilt channelled that gives softness to the cushion.
Detail
All the frame perimeter is characterized by a leather or fabric edge which outlines the soft shapes of the product.
Feet
in lacquered metal or galvanized with appropriate plastic glides.