2020
Palazzo 42 Boutique hotel & Suites /pistoia – italy
supply of standard, customized and bespoke products
alitana viridian /minsk – bielorussia
supply of standard products: sigmund
private villa /al-khobar – saudi arabia
supply of standard products: franklin, dorian, diva, sean, sigmund, kris buffet, nima, meridian, alex, paul2, light c50, eclipse, marquise
s and a ltd salome /georgia – russia
supply of bespoke products: bench
iq interiors project house /kiev – ukraina
supply of standard products: franklin, eve plus, mia, elektra, meridian, paul 2, minerva, leo, half moon
2019
seven corners (private villa) /riyadh – saudi arabia
project entirely managed by the studio borzalino (2d floorplan setting and moodboard): franklin, diva mini sofa, harmony, dorian, b140, julie, diva chair, diva stool, frisbee, mia, eve plus, kris bookcase, clio, ground a and b, meridian, brock, adele, frida, half moon
private loft /belgrade – serbia
project managed by the studio borzalino (2d, 3d settings and moodboards): ben, ben daybed, sigmund, neil, kris, ground a e b, b191, b140, paul2, eclipse
Private villa /italy /villongo project
supply of standard products: greg, sigmund, mia, b160, b161, paul 2, paul 1
chelsea barraks /uk /lawson robb project
singer suite 3.5.1. – supply of standard and customized products: martin, eve plus, meridian, kris bookcase
mcqueen suite 1.6.1 – supply of standard and customized products: minerva, mia, paul3, kris tav
martel&co /cognac – francia
supply of bespoke products: era stool
nahar al kuwait complex of ministries /kuwait
supply of standard products: diamond, harmony, ben, vela
kobeya /dubai /nakkash gallery project
supply of standard products: eve plus, diva
palazzo morelli /kalizma project
supply of standard and bespoke products: eclipse, half moon e picture frame
vatelot rampal /paris – france
supply of standard products: elektra
michelacci private house /pistoia – italy
supply of standard products: mia, eve plus, diva, elektra, clio, gea, minerva, godot
villa 53 /dubai /nakkash gallery project
supply of standard products: new kap, greg, diva, sean, eve plus
2018
sepp alpine boutique hotel /maria alm – austria
supply of standard, customized and bespoke products: diva standard, diva custom, sigmund, status quo custom, diva stool, joe, 4 bespoke beds
tom almhütte /maria alm – austria
realization of bespoke upholstered benches: bespoke sofa/bench
scene 2b /amman – jordan /imesheeh jewelry project
supply of standard products: harmony, greg, eve plus, eve capitonné, joe, meridian, saar, paul 2
2016
private loft /empoli – italy
supply of standard products: franklin, ben daybed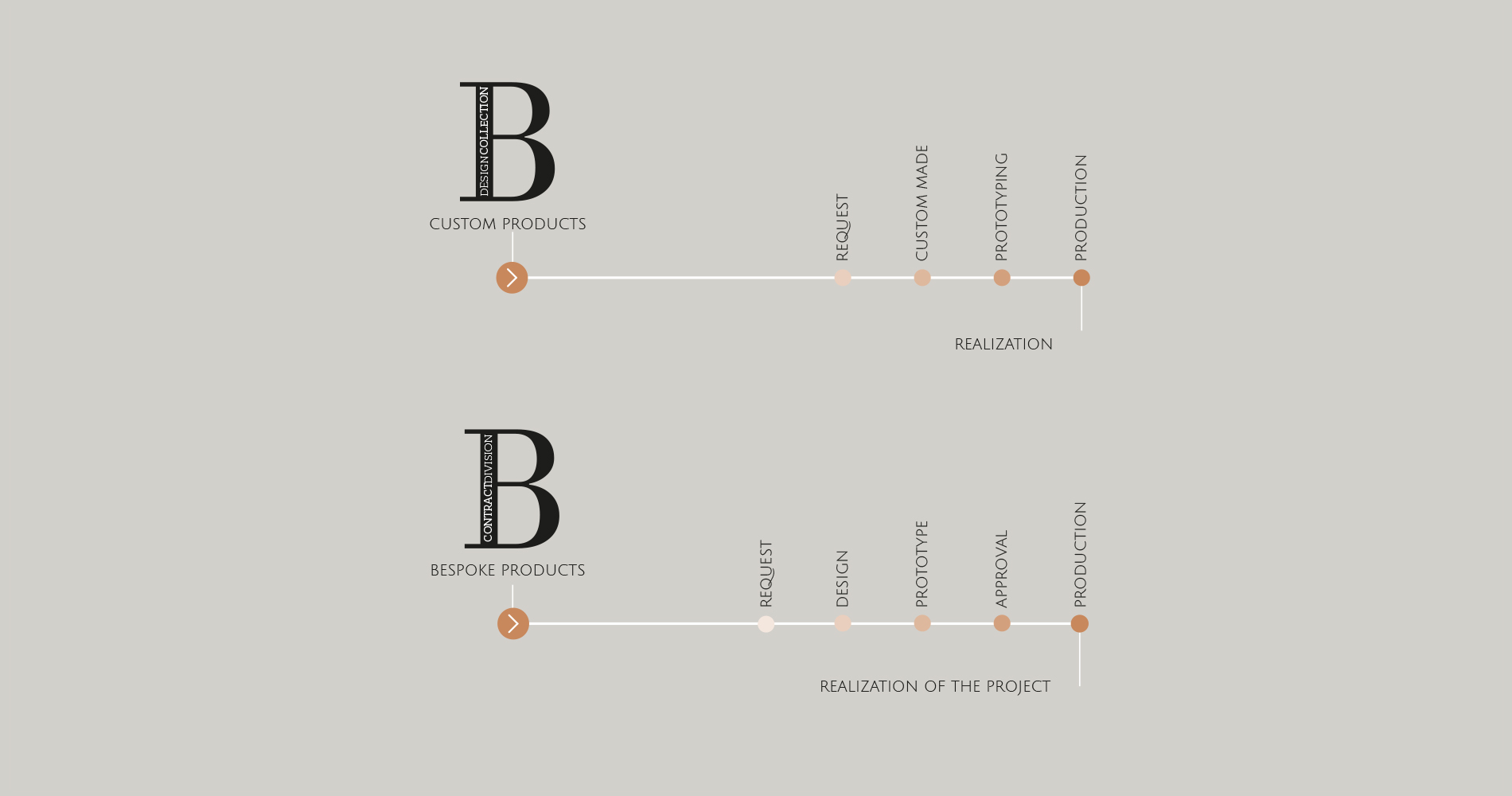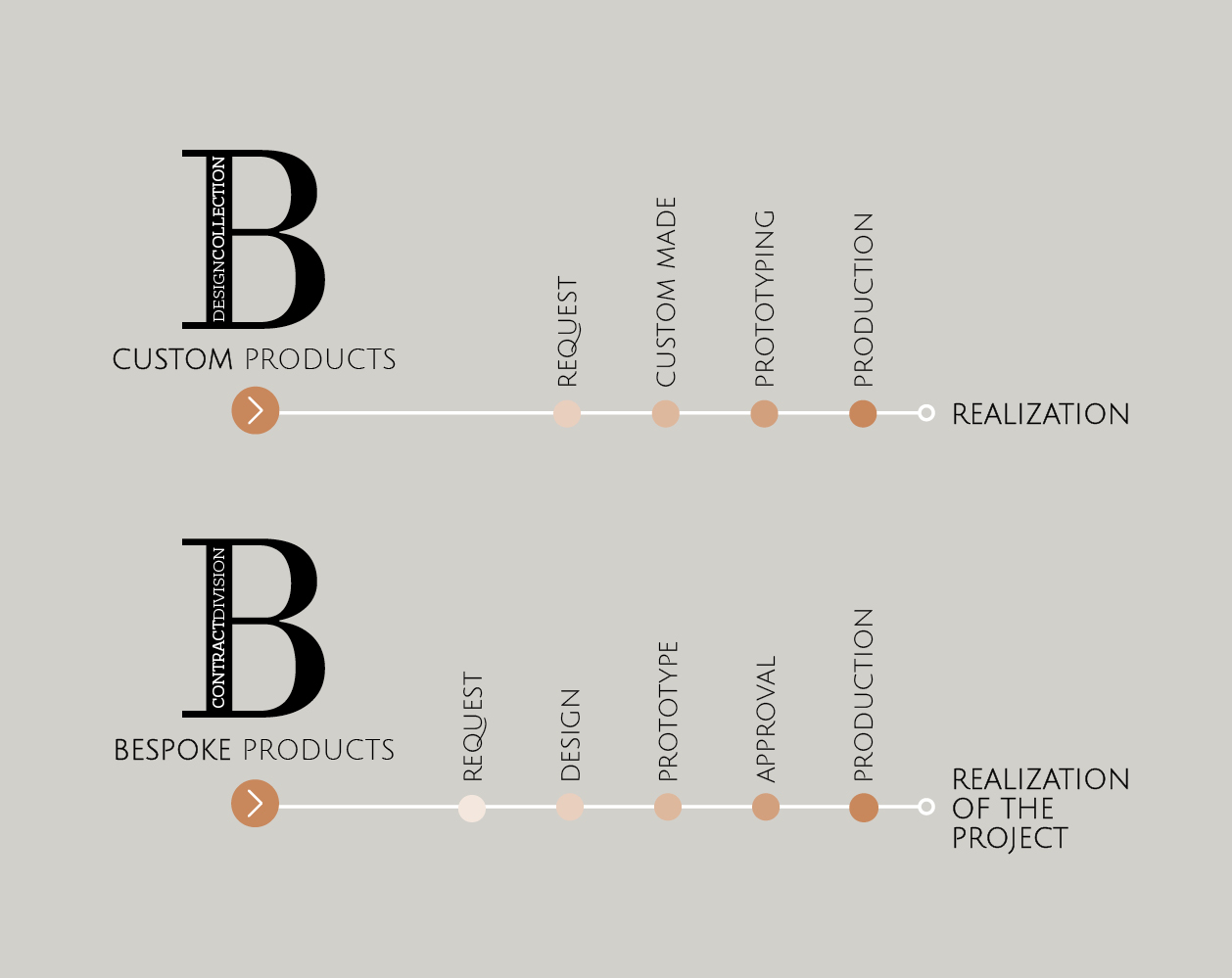 From a single sofa in a private home to a contract full interior, we are glad to provide the same commitment and attention to results. Aside from the possibility to share the 3D renders of all our products, we can realize customized furniture and complements, going from the editing of the existent product design, through the prototyping, and to the final realization. In bespoke products and interiors, we can design anew and produce in-house what is needed to fulfill your vision.
CONTRACT MATERIALS
Are you working on an interior design contract project? Whether it's civil, naval, HoReCa or offices, we have an entire catalogue of materials designed for FF&E contract: resistant to wear, easy to maintain, fireproof and with the variety of certified performances required in the world.
Contact us
We will be pleased TO RESPOND TO YOUR REQUESTS FOR SUPPORT AND ASSISTANCE
OR PROVIDE ADDITIONAL INFORMATION ON OUR PRODUCTS AND SERVICES.