Golia
Design Andrea Andretta /2018
The golia desk offers a contemporary look at a key element for the living room area. An elegant design that brings out the full beauty of the materials: from wood, to the natural leather on the handrest, and the metal details on the frame. All merged together in a unique alchemy.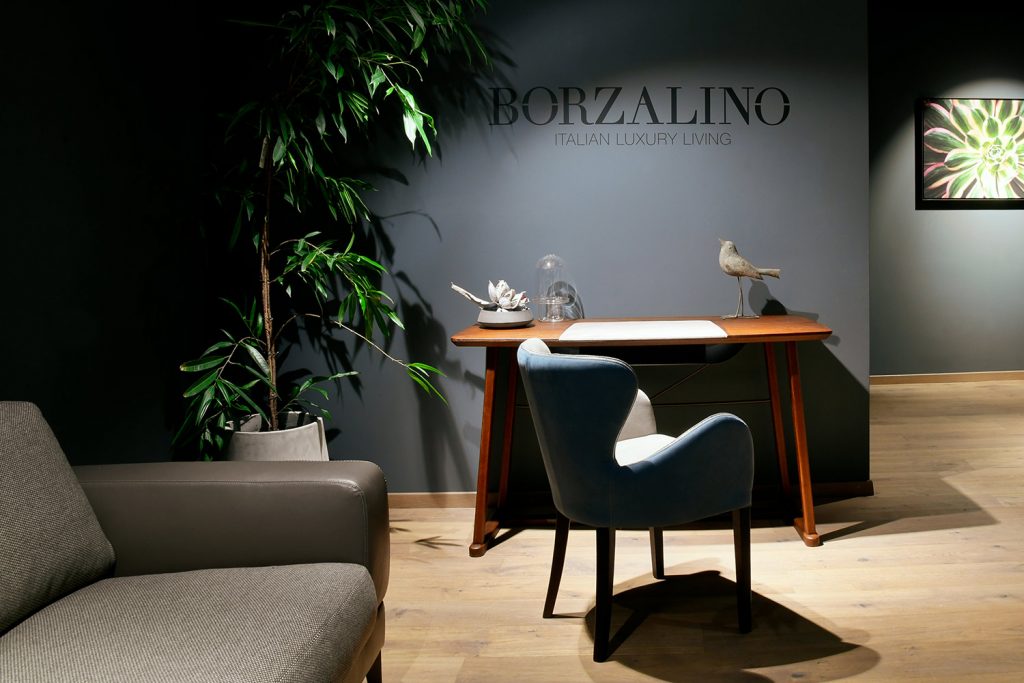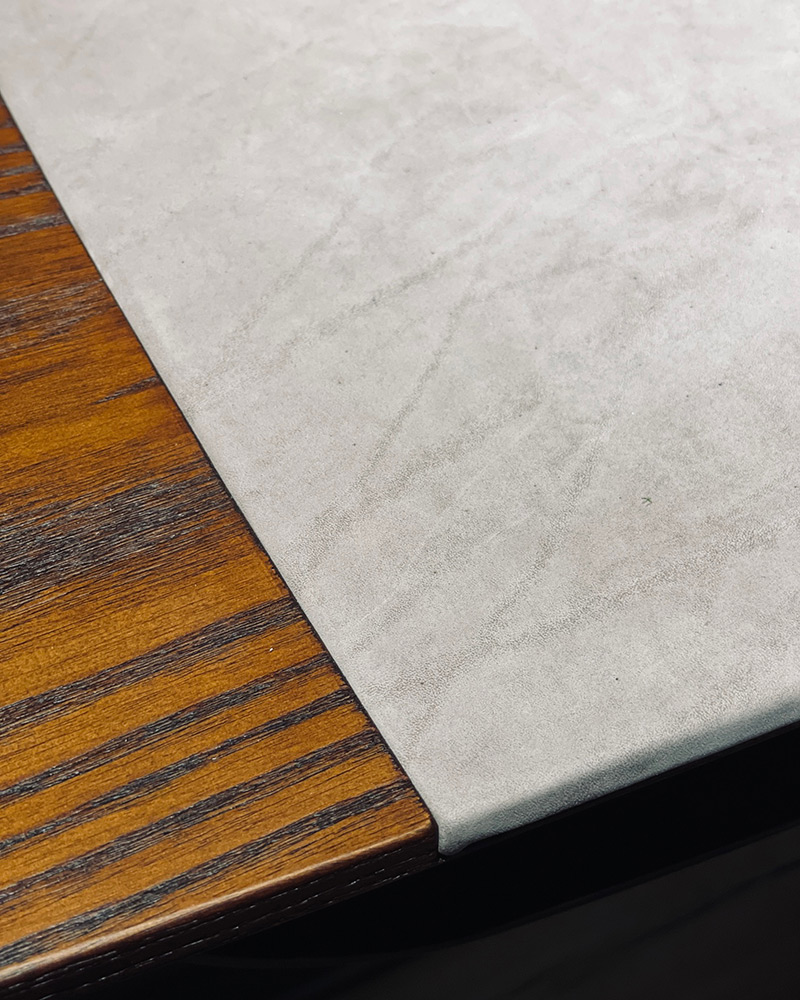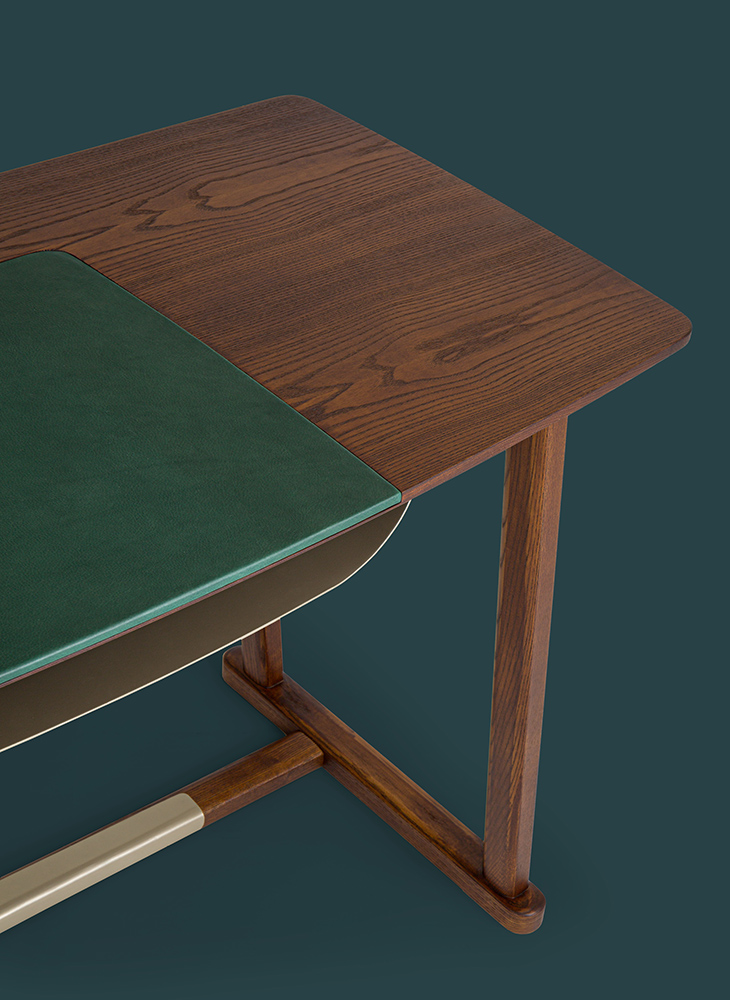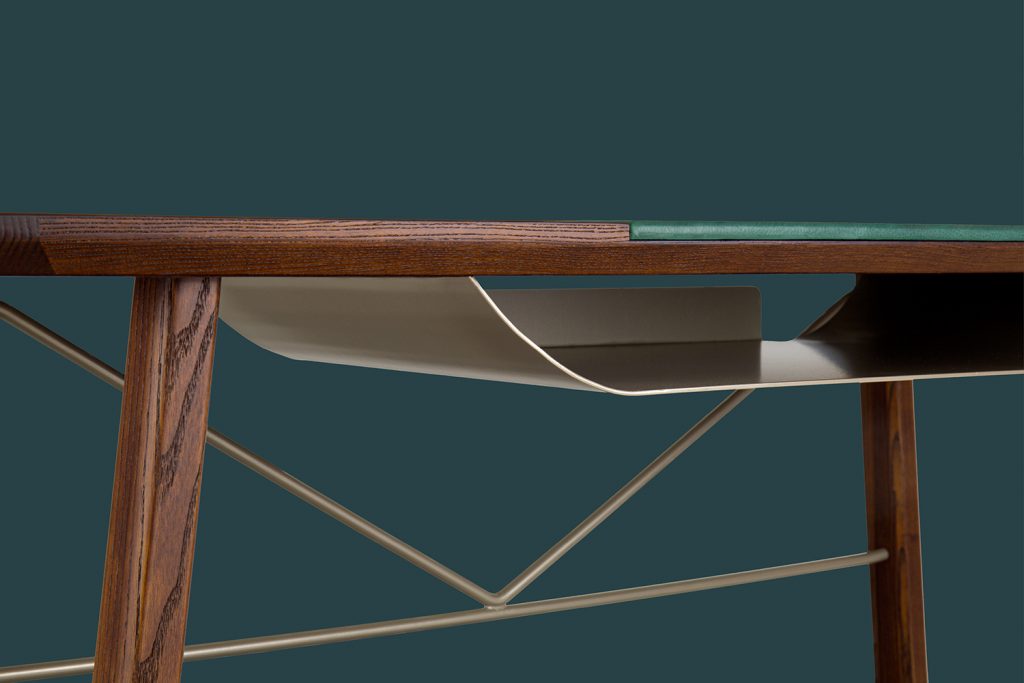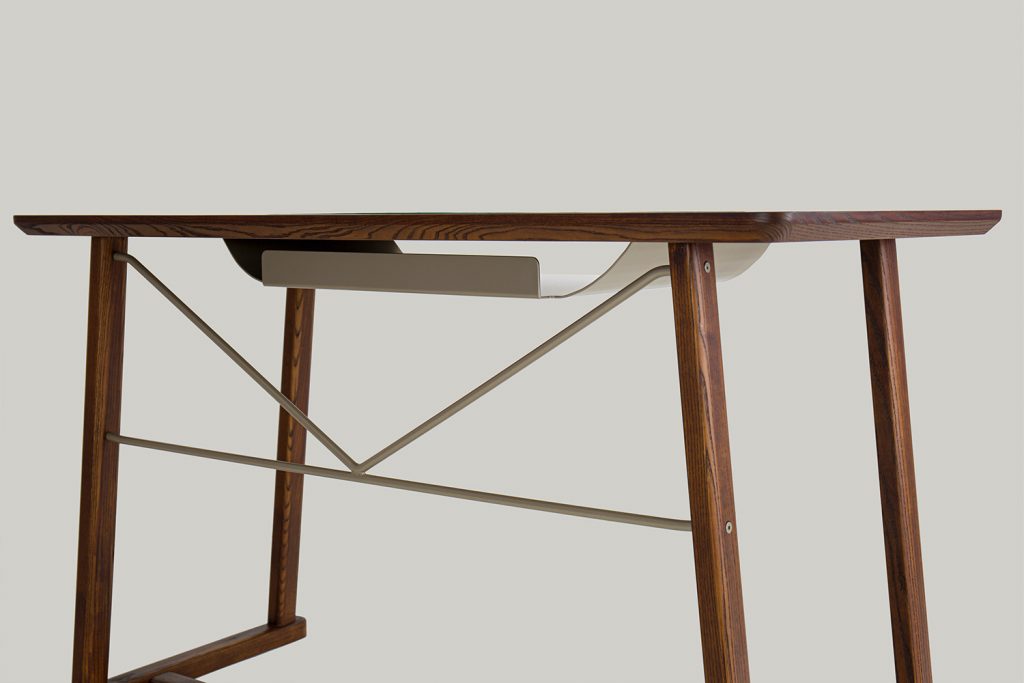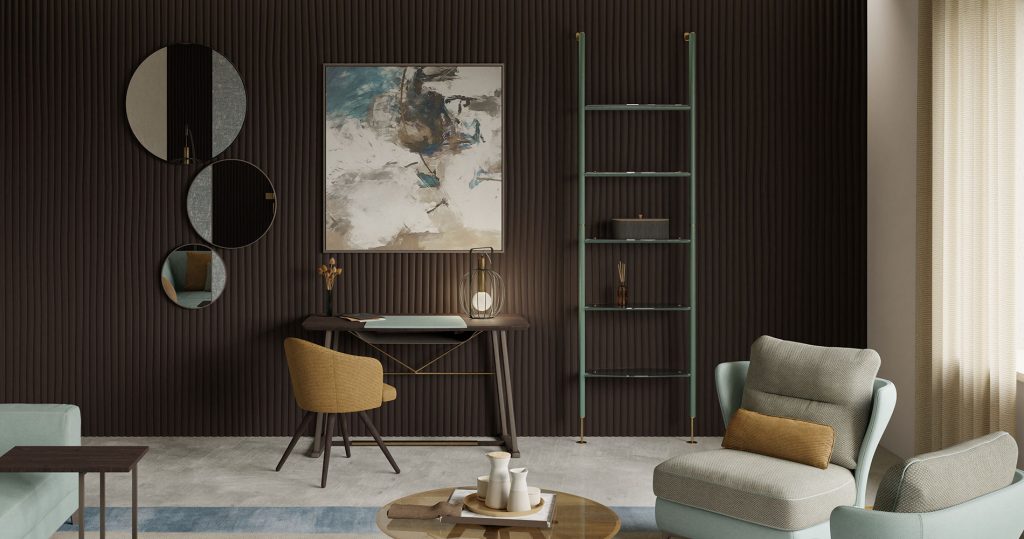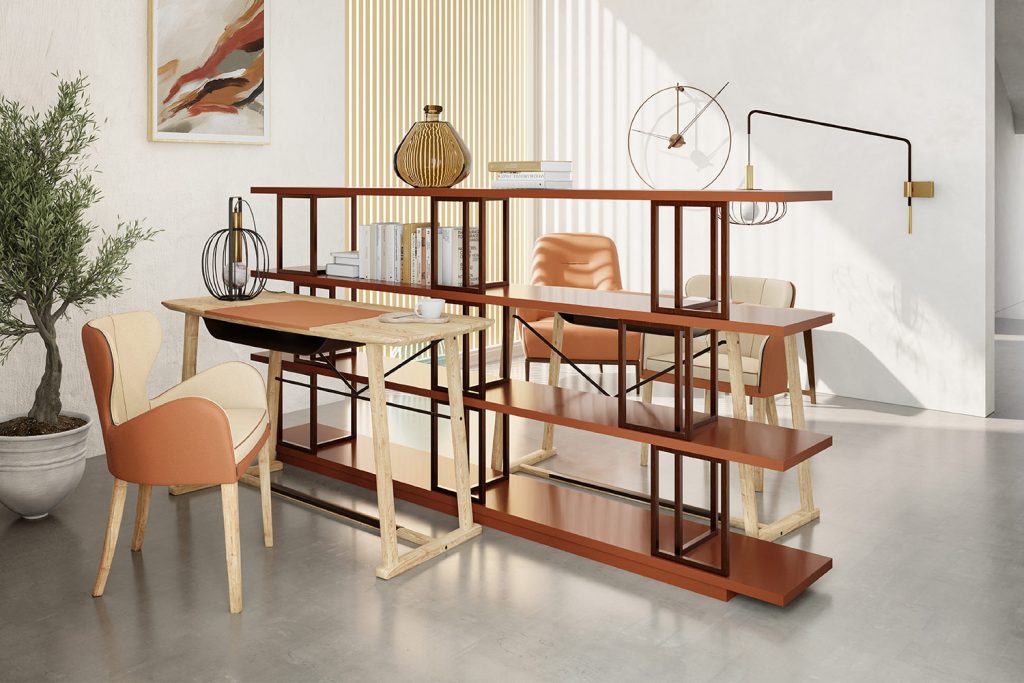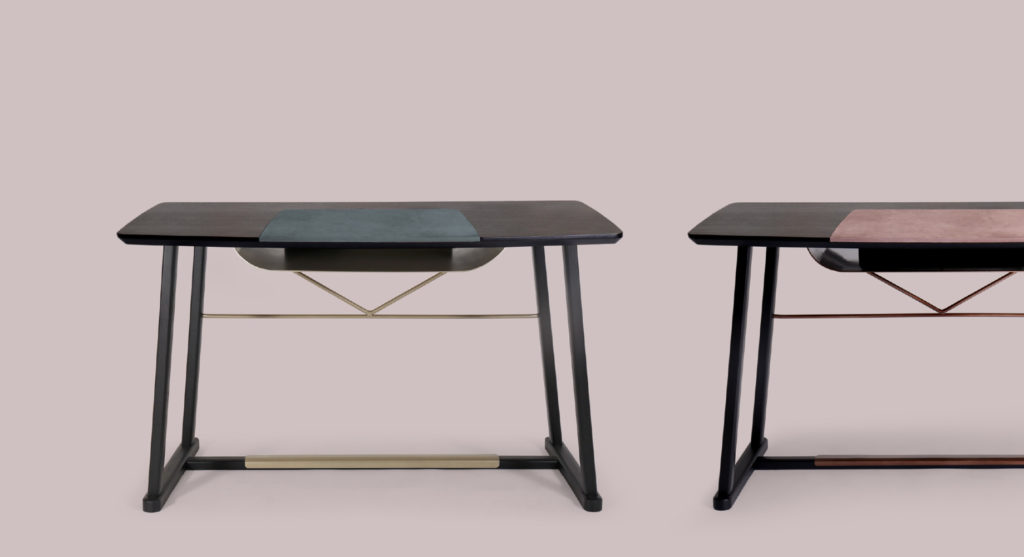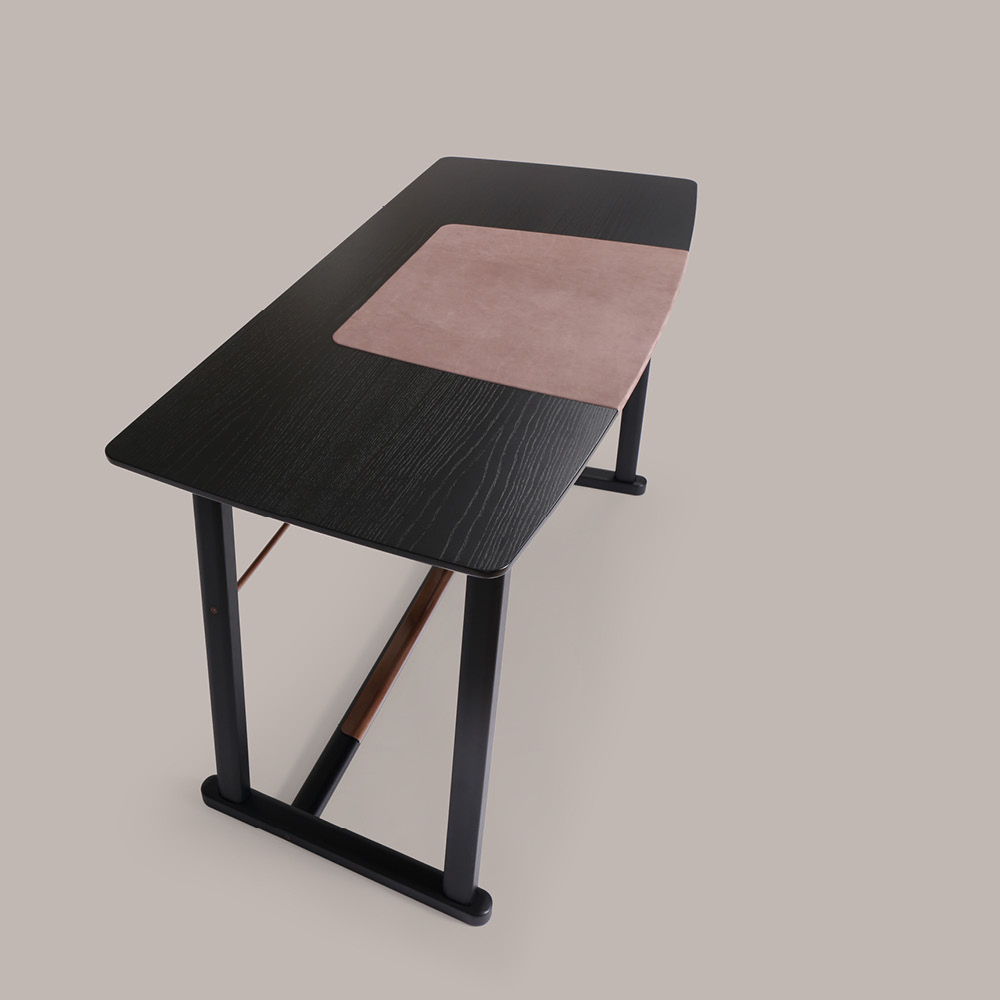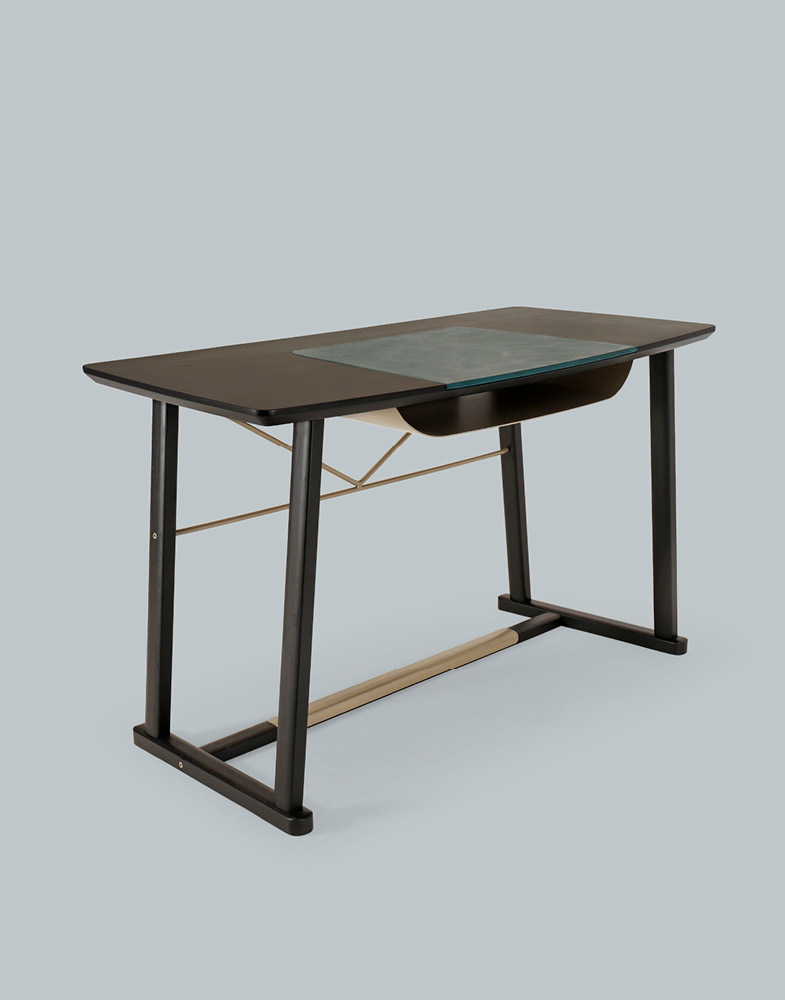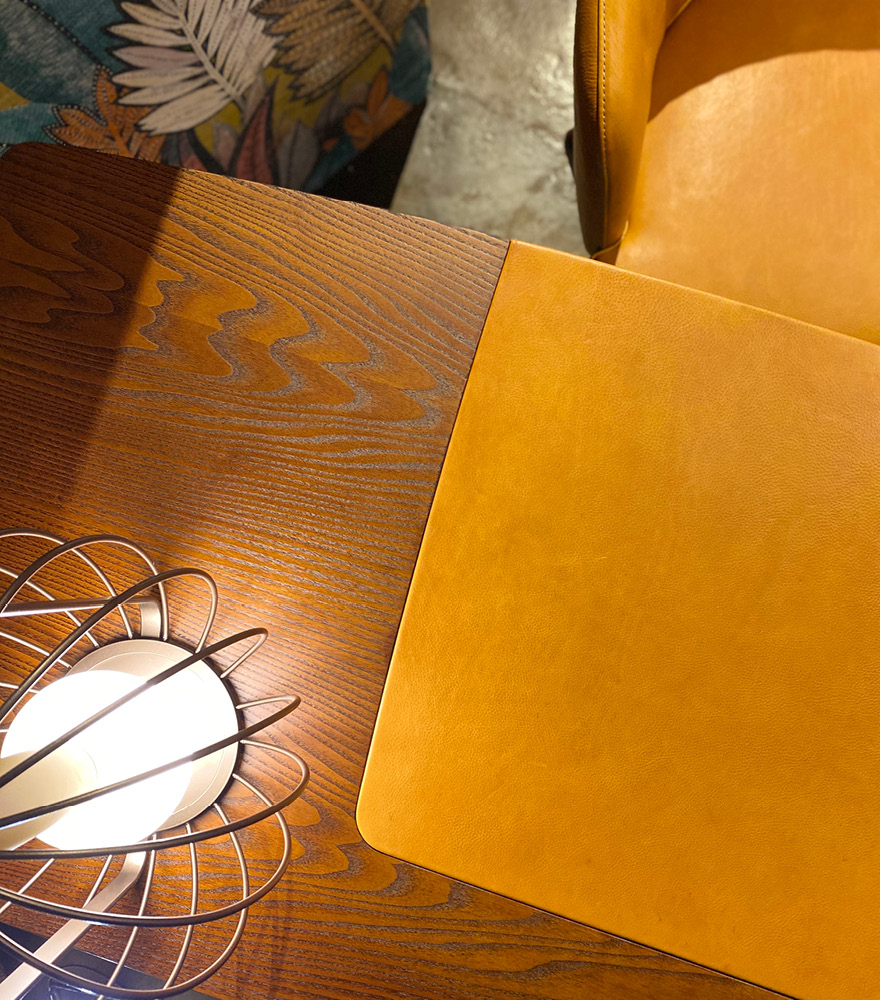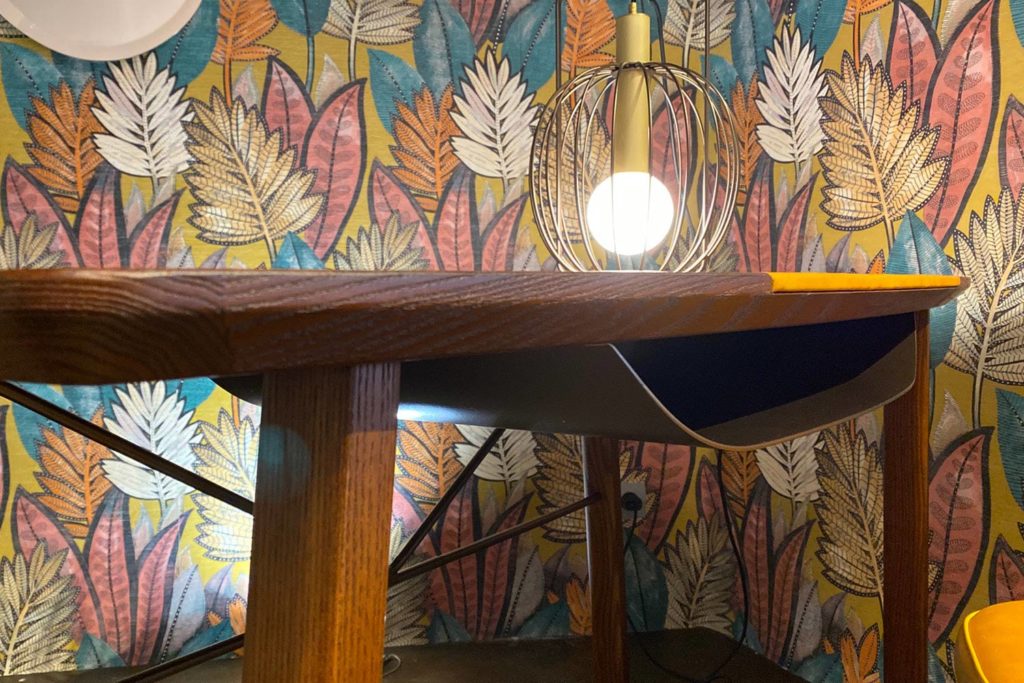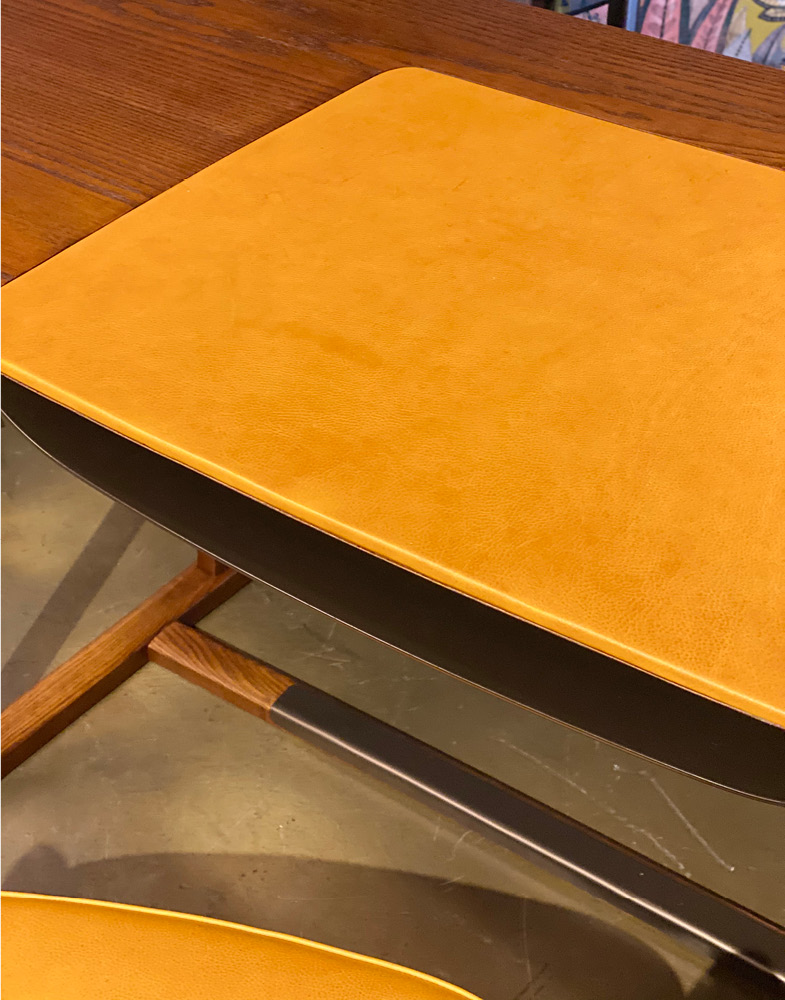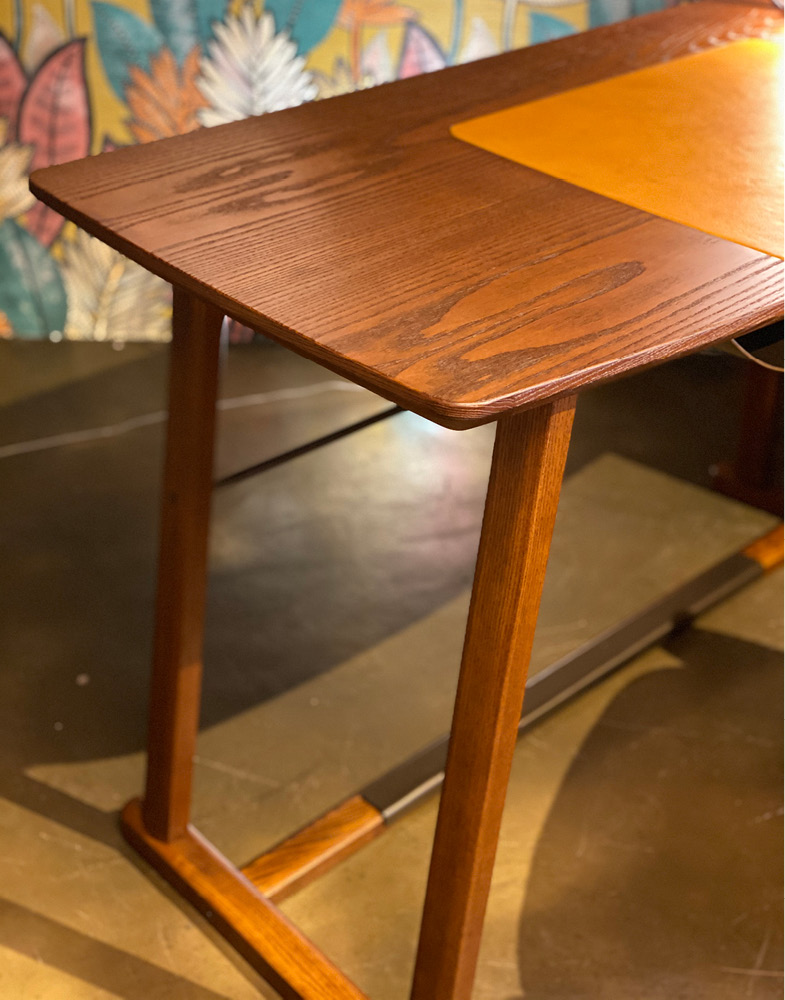 "In simplicity and by synthesis born and lives the clearest and most expressive design concept".
Structure
in solid lacquered oak wood, with structural details in painted or galvanized metal.
Top
lacquered oak veneer.
Detail
desk pad covered in leather by choice.