Dorian
Design Matteo Bimbi /2019
The dorian table is perfect for the living area of the house, characterizing it thanks to its modern and abstract design. It is constituted by a series of metal frames of various sizes, staggered and held together, almost by chance, by fragments of marble, forming a base for a ground crystal top. As for all borzalino products, it can be available in different sizes and materials, offering endless possibilities of composition and personalization thanks to the metal finishes and the marble inserts.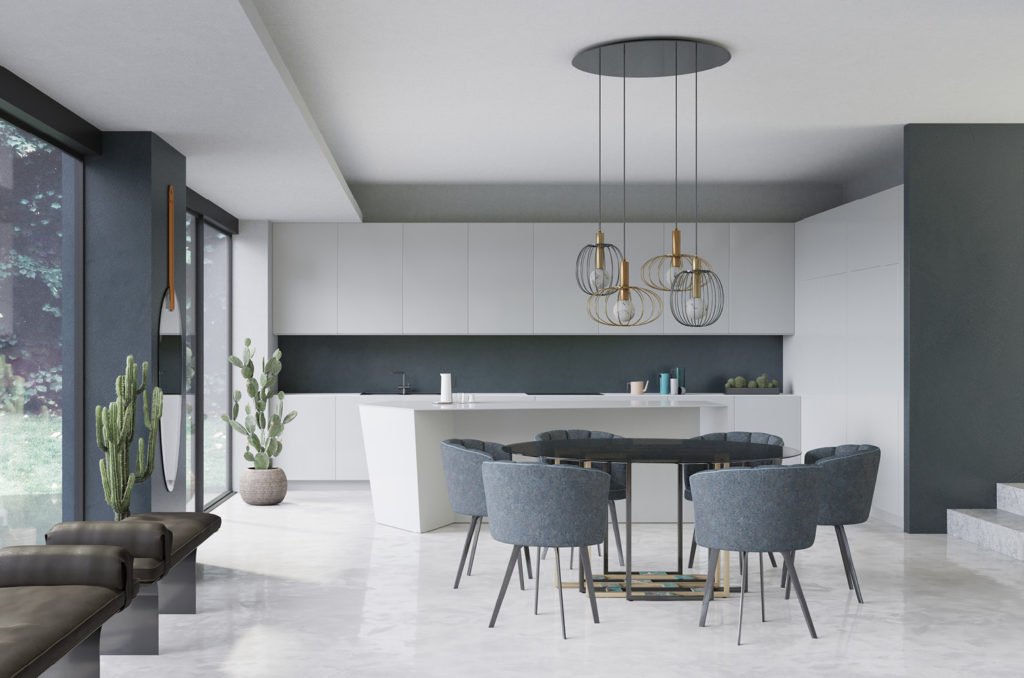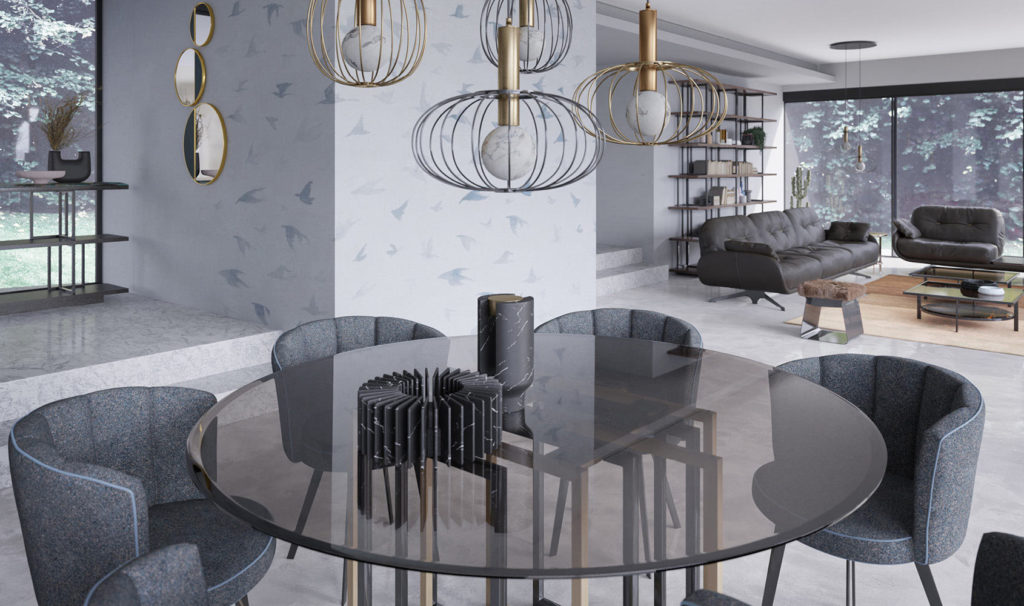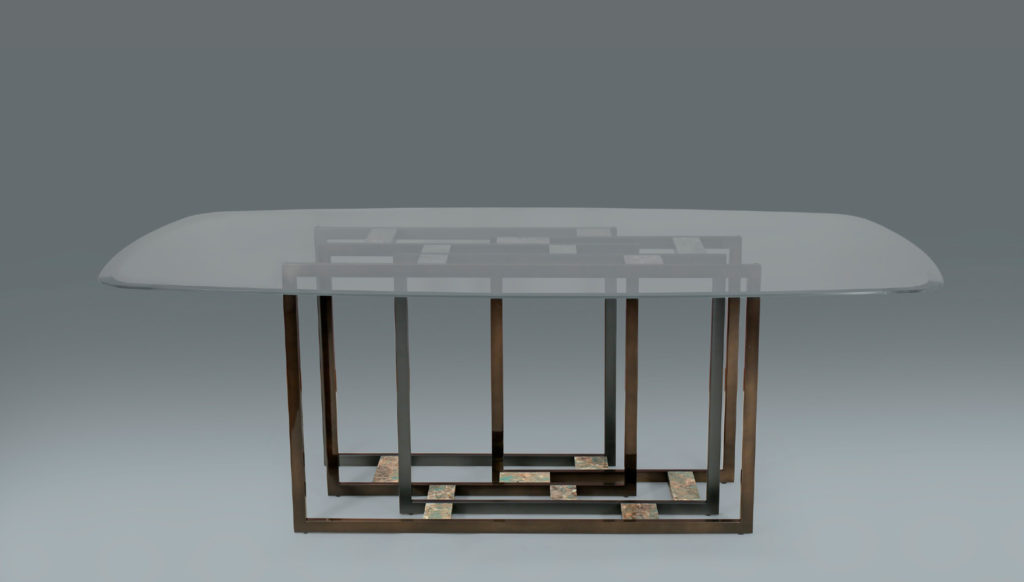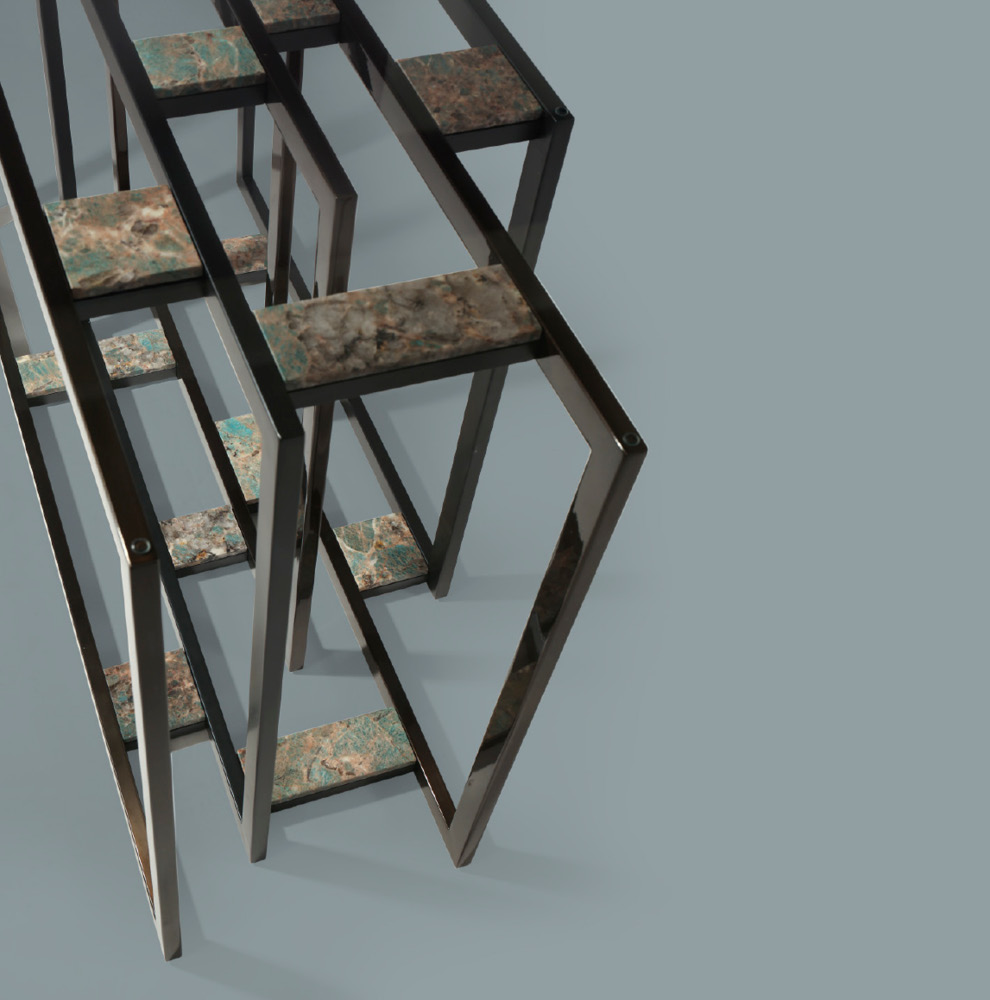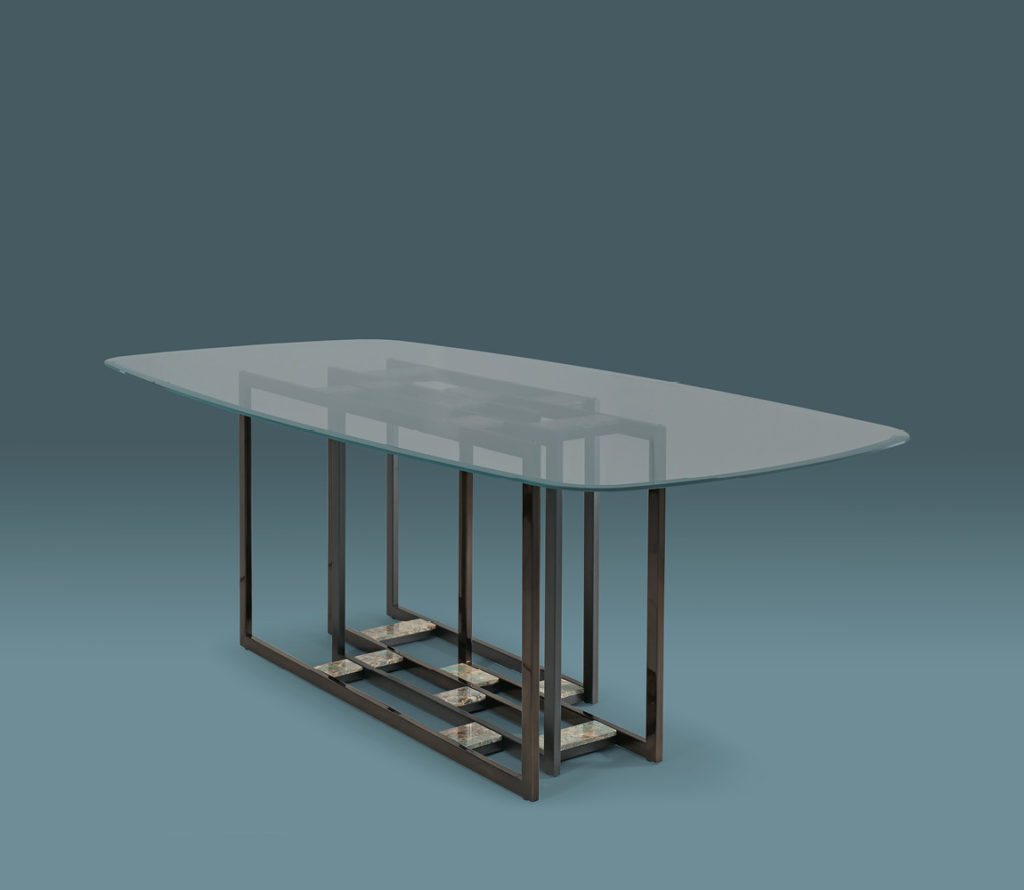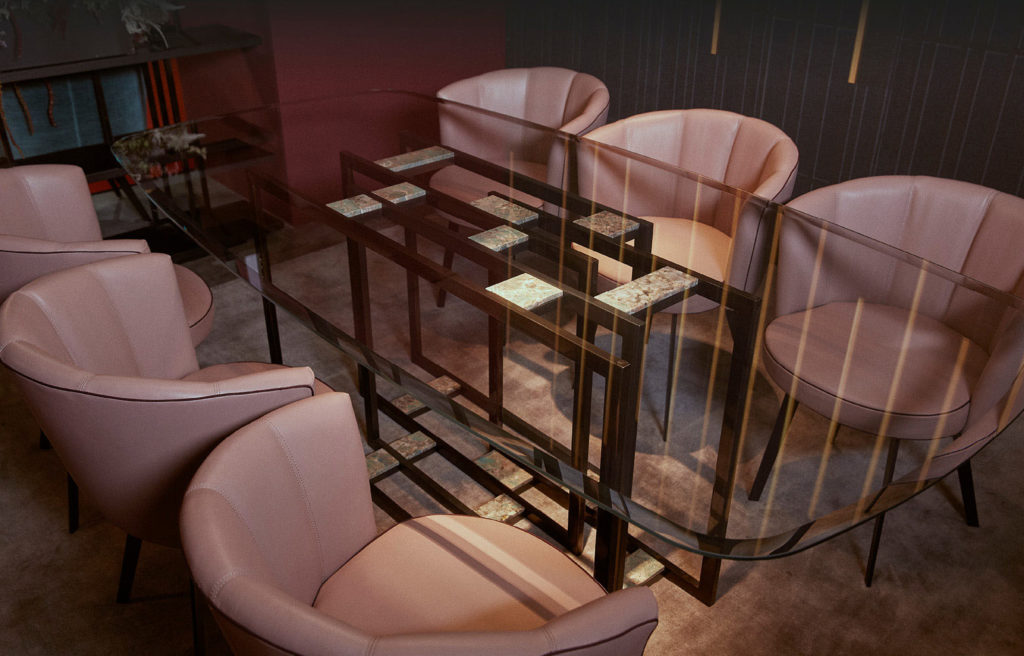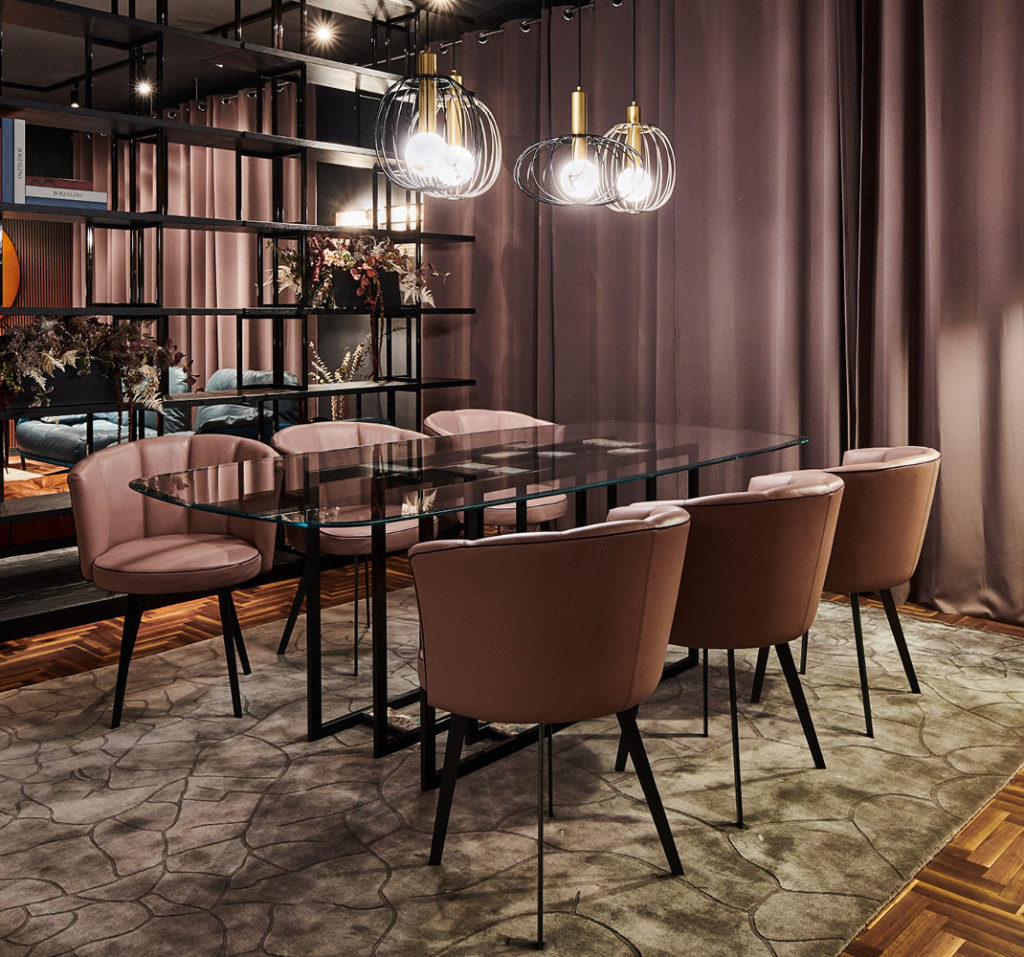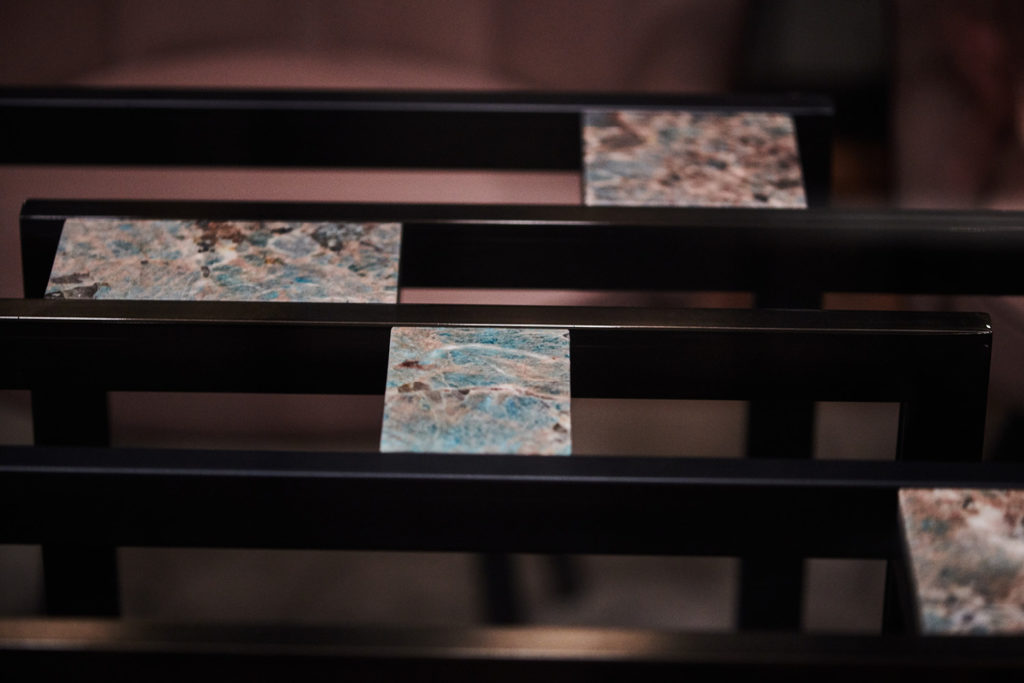 "Sometimes the risk is to indulge in the details, losing sight of the bigger picture: a sofa or a table are not isolated objects, they live together with the rest of the furniture in our interiors. Their value lies therefore in their ability to establish relationships that stand the test of time".
Base
Metal frames of various sizes lacquered or galvanized and with marble inlays with appropriate plastic glides.
Top
In 12mm tempered glass with bevelled edge.