Curzio
Design Carlo Bimbi /2017
A dining table with wood legs and a metal core which can be produced in numerous shapes and sizes. Thanks to its stable structure and aesthetically versatile look, it allows a large choice of marble or wood tops.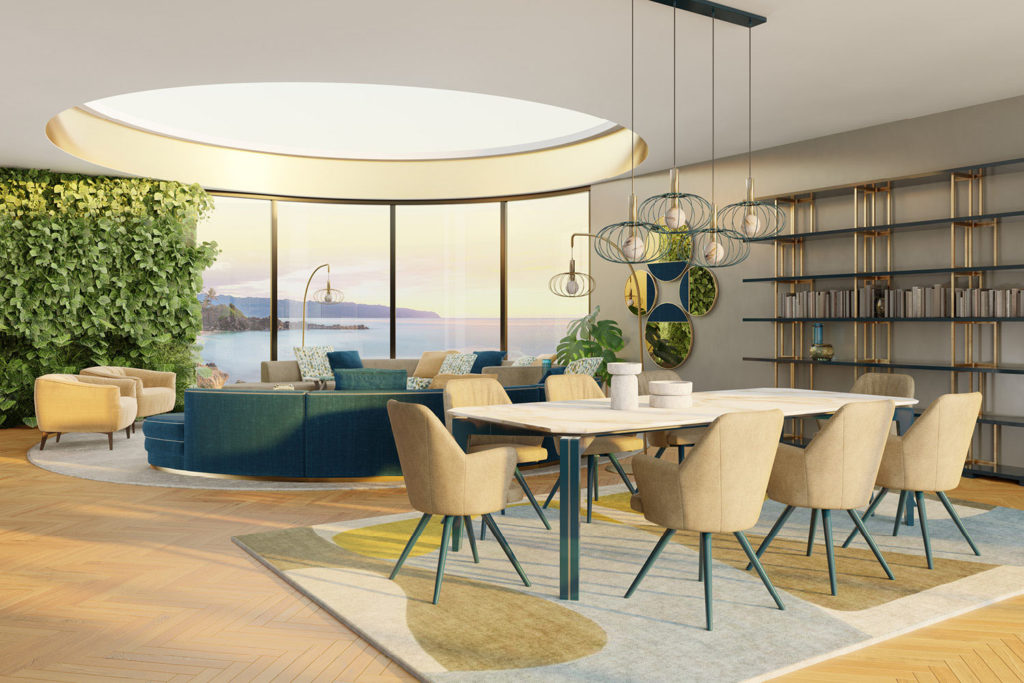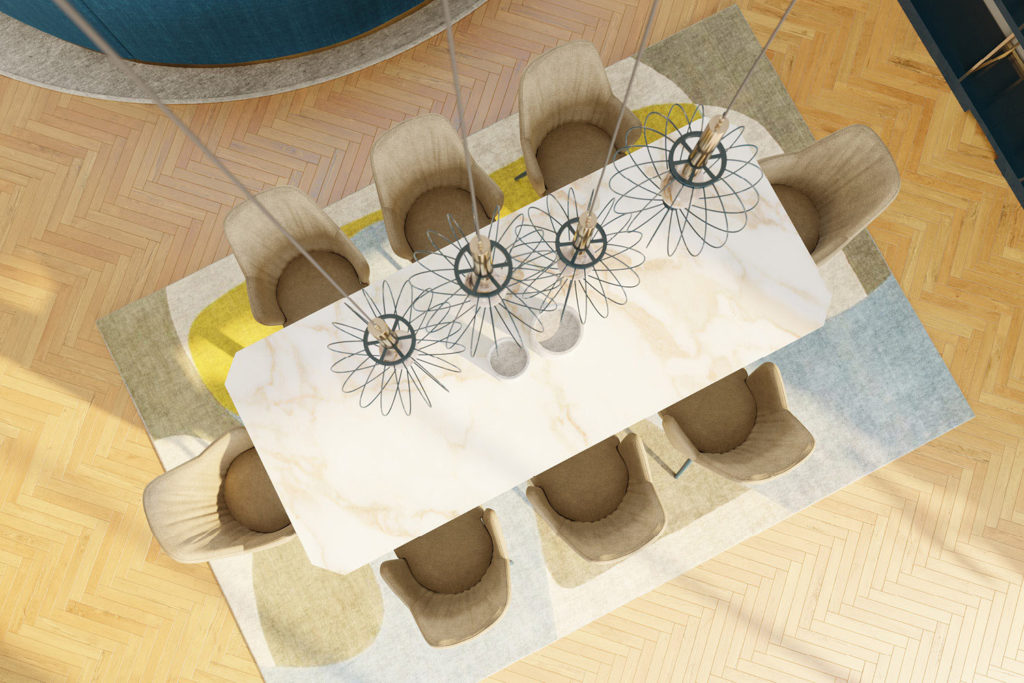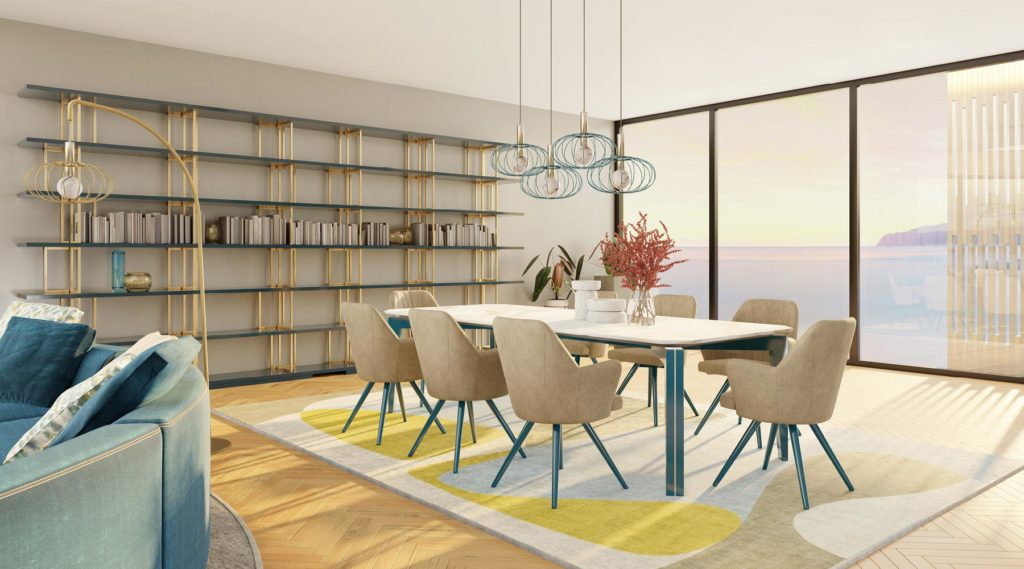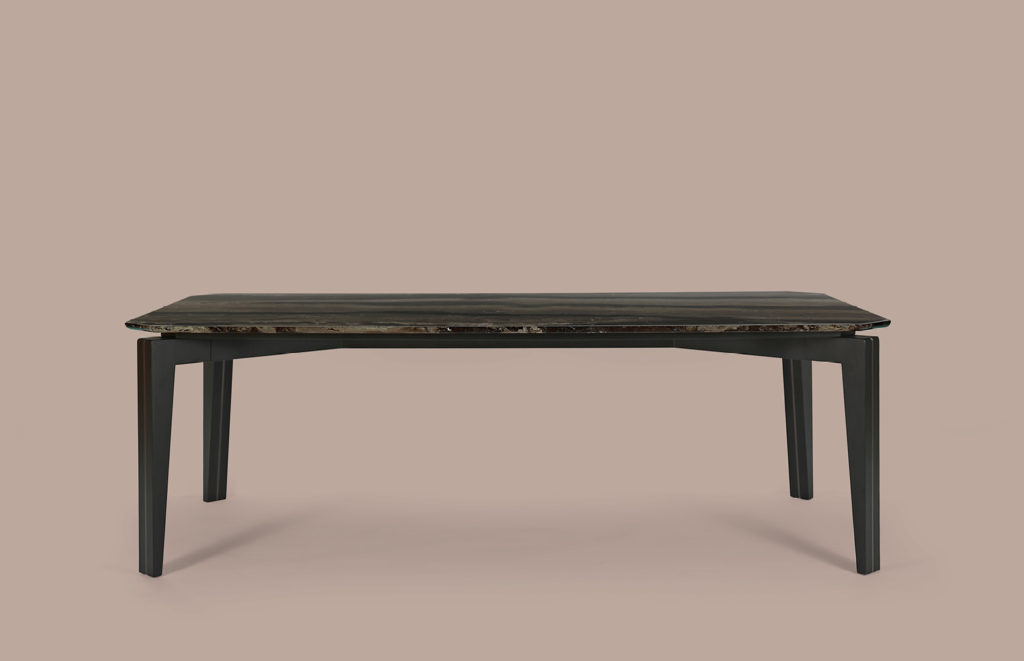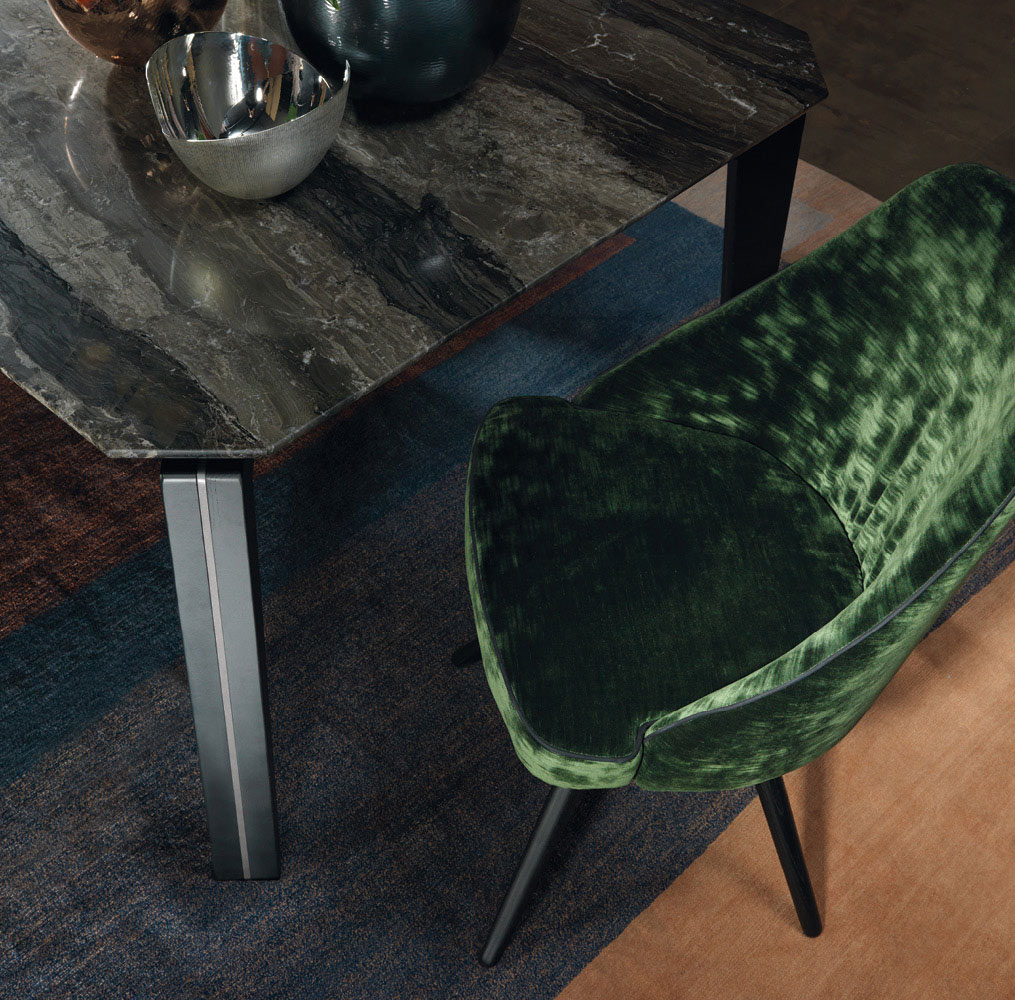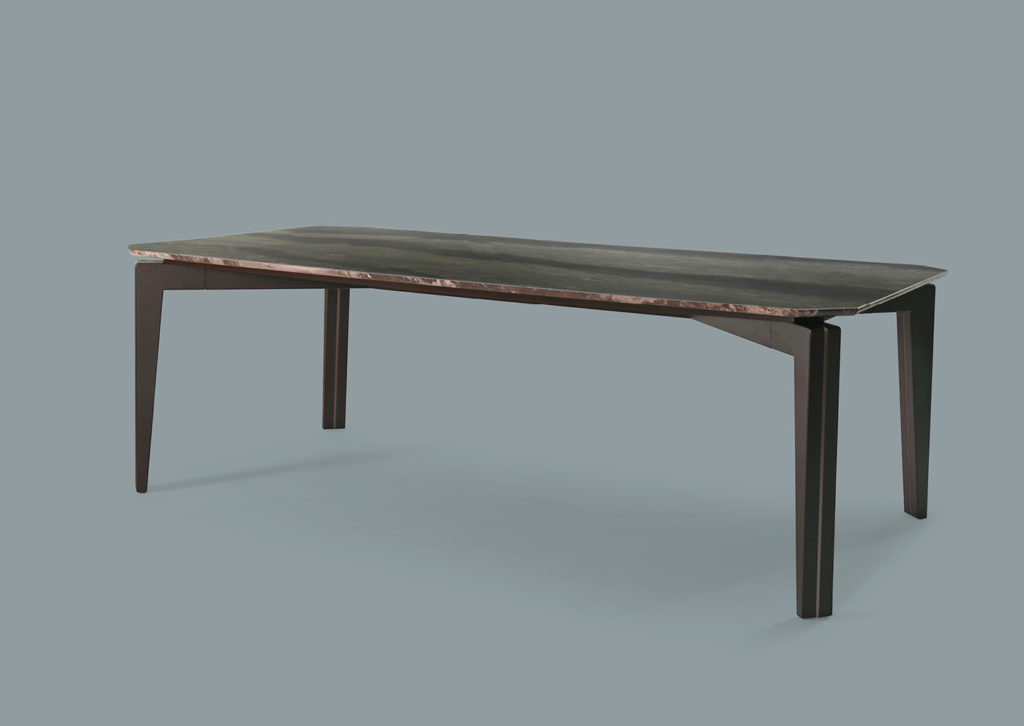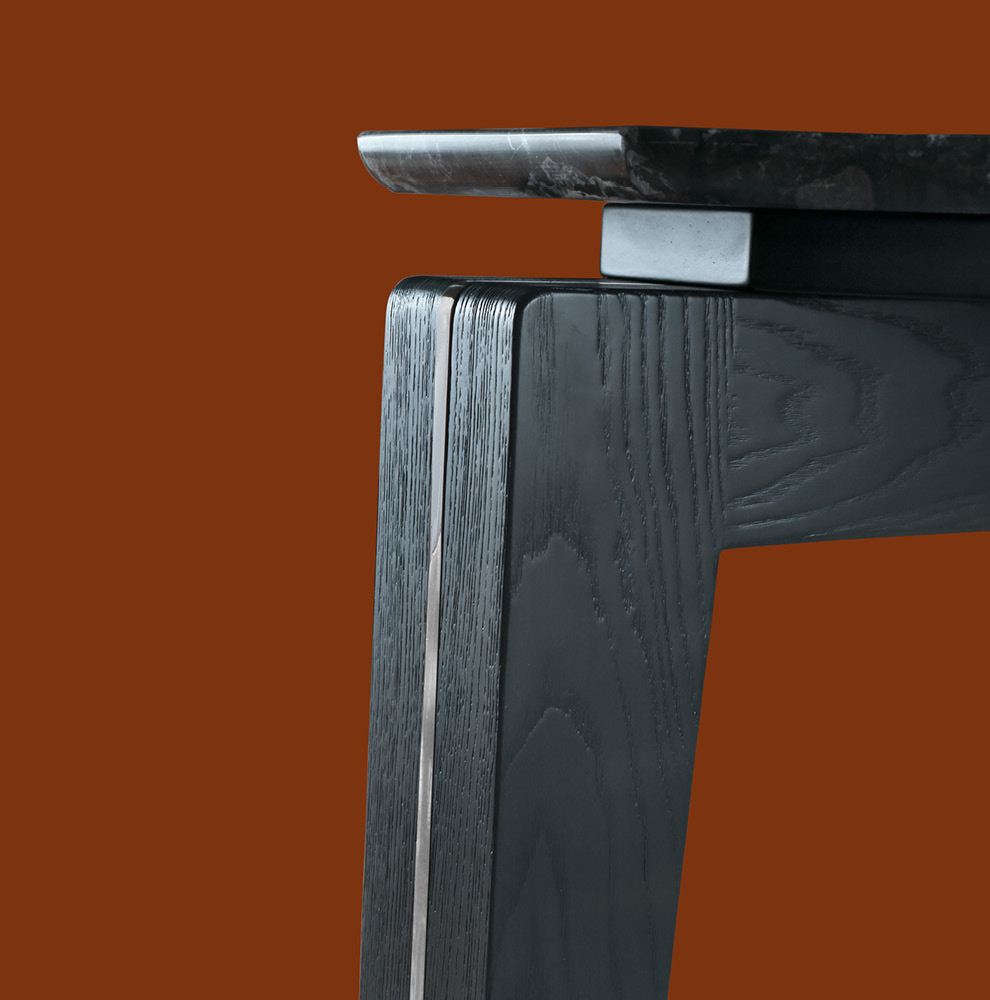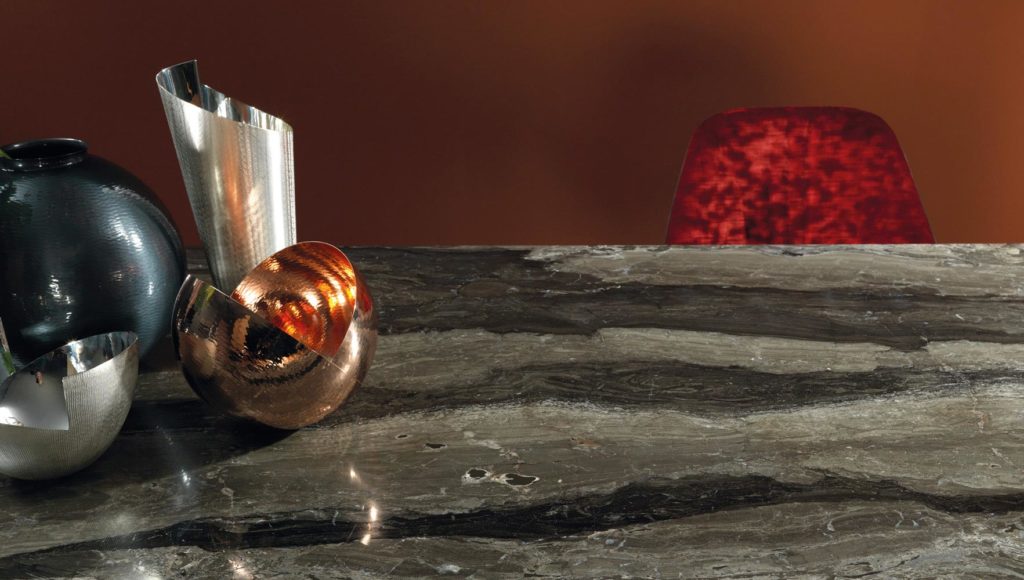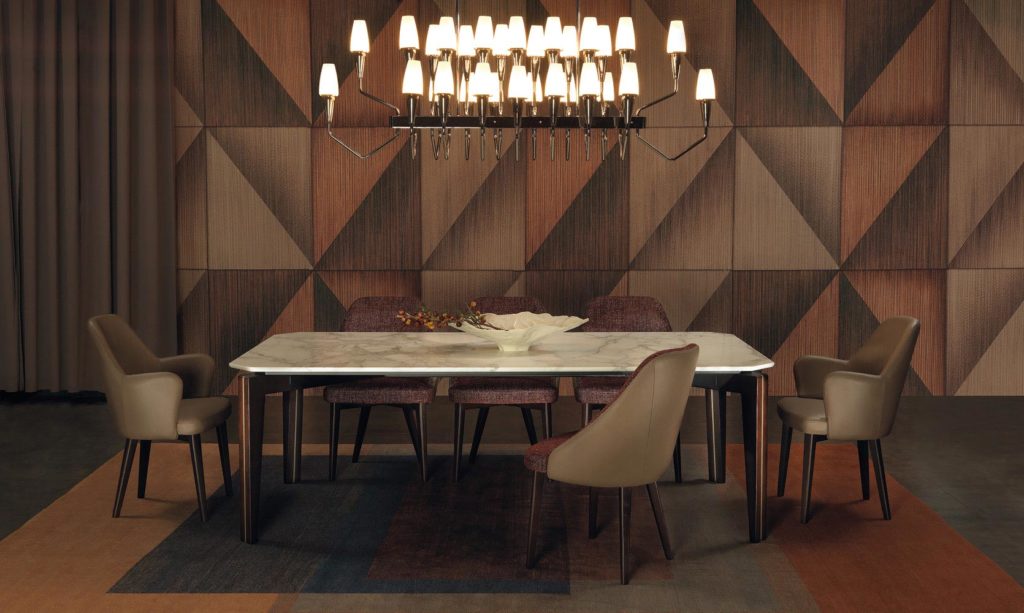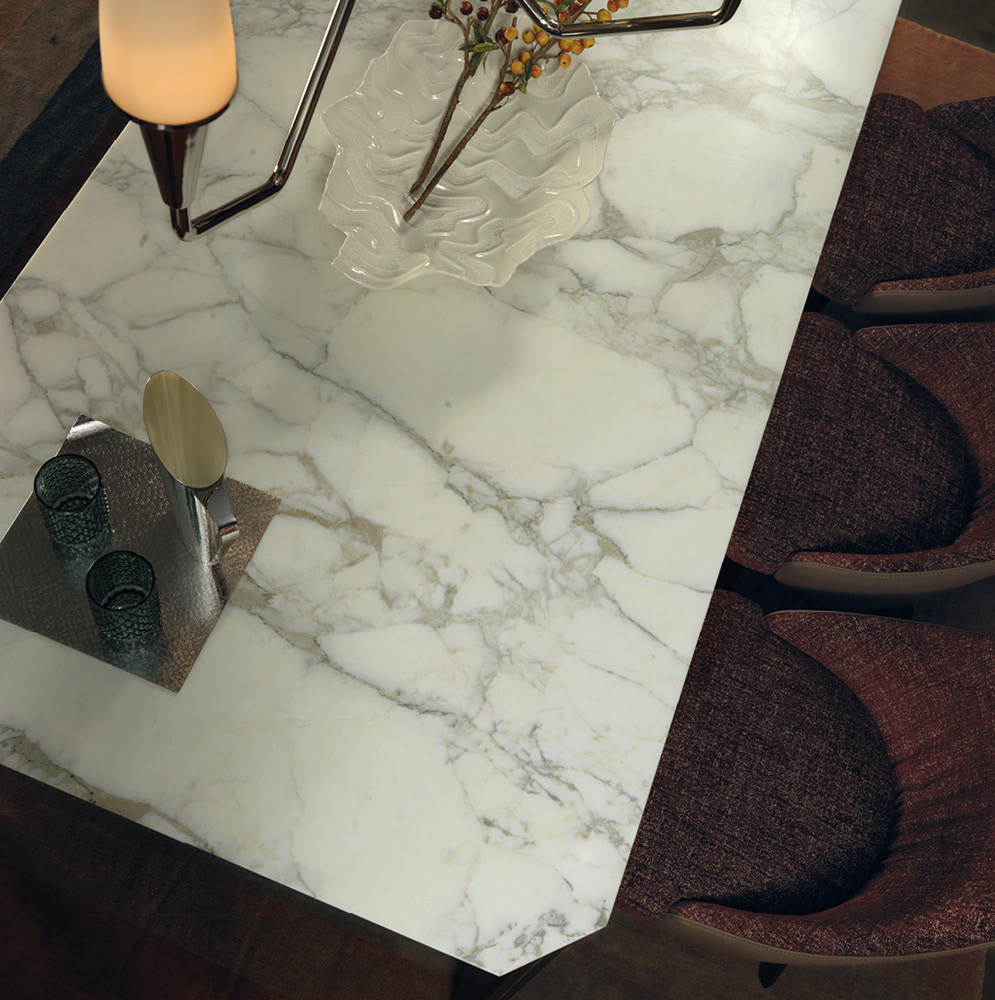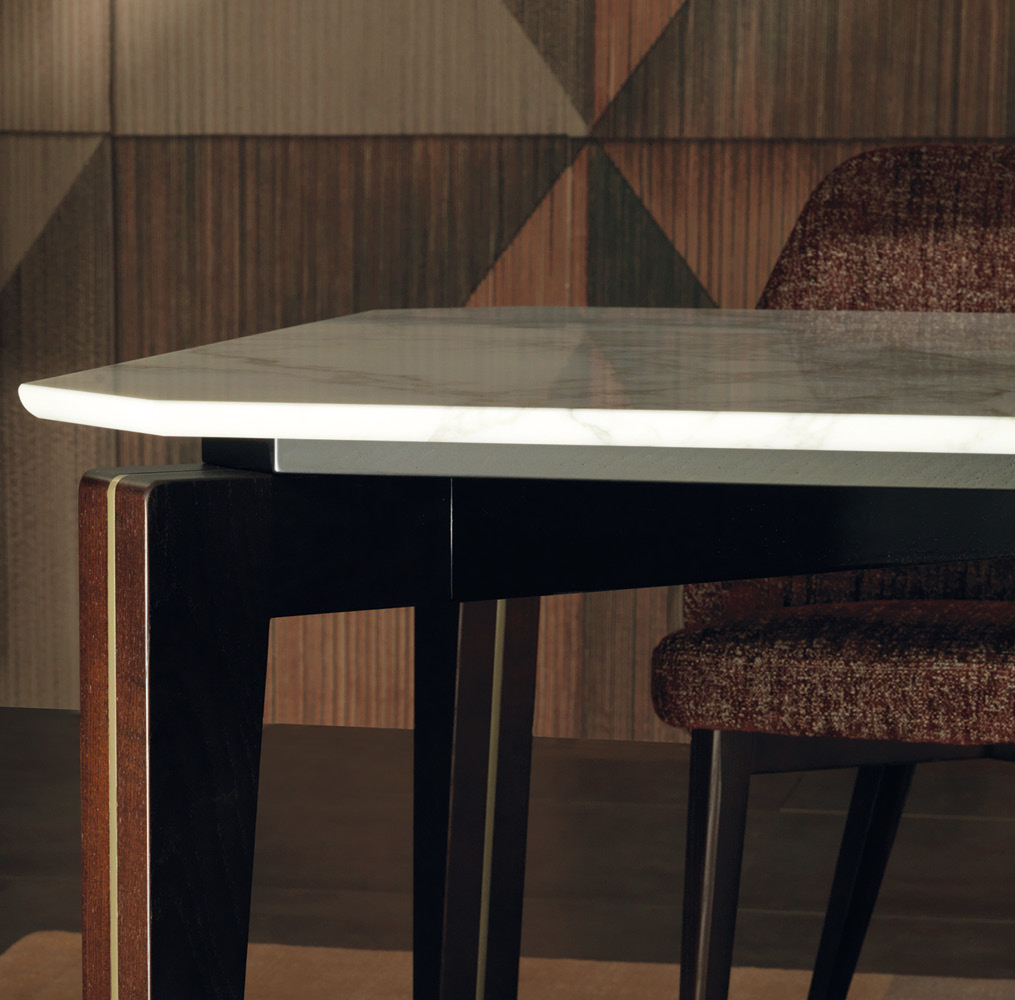 Legs
Solid natural oak or lacquered in different colors with embedded metal core lacquered or galvanized. Plastic glides.
Support top
Wooden lacquered mdf thickness 25mm, with contoured edge.
Top
Marble 20mm with contoured edge roundish.