B130
Design Carlo Bimbi /2016
The b130 table, made of top-quality materials such as marble for the top and genuine leather for the frame covering, is an extremely elegant piece within a refined and elegant furnishing scheme.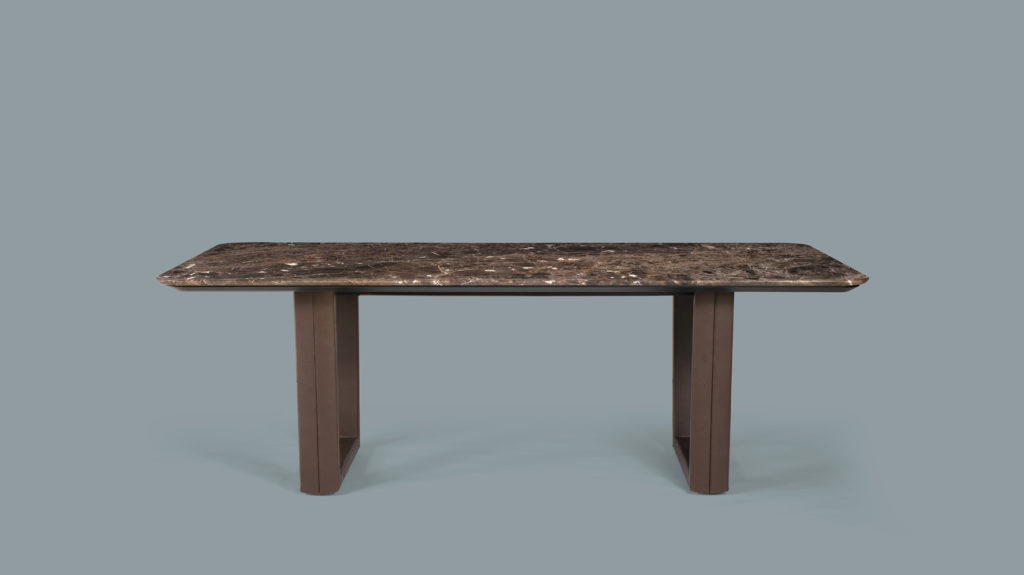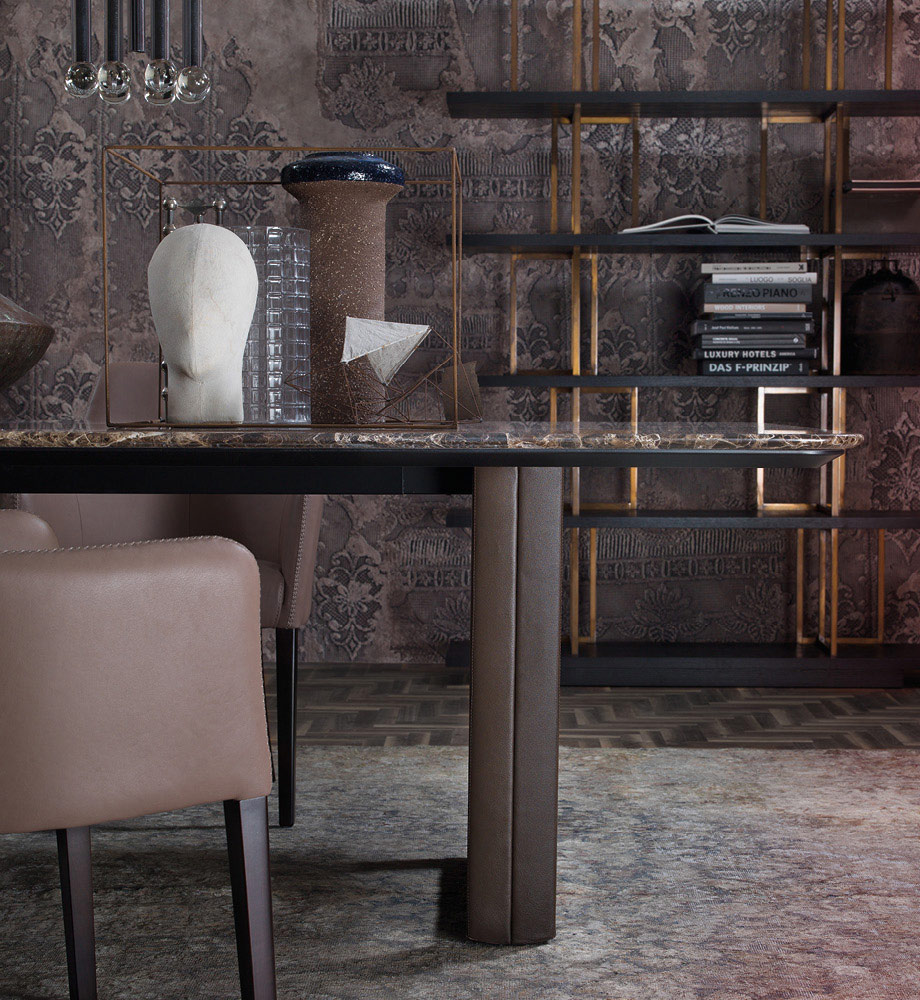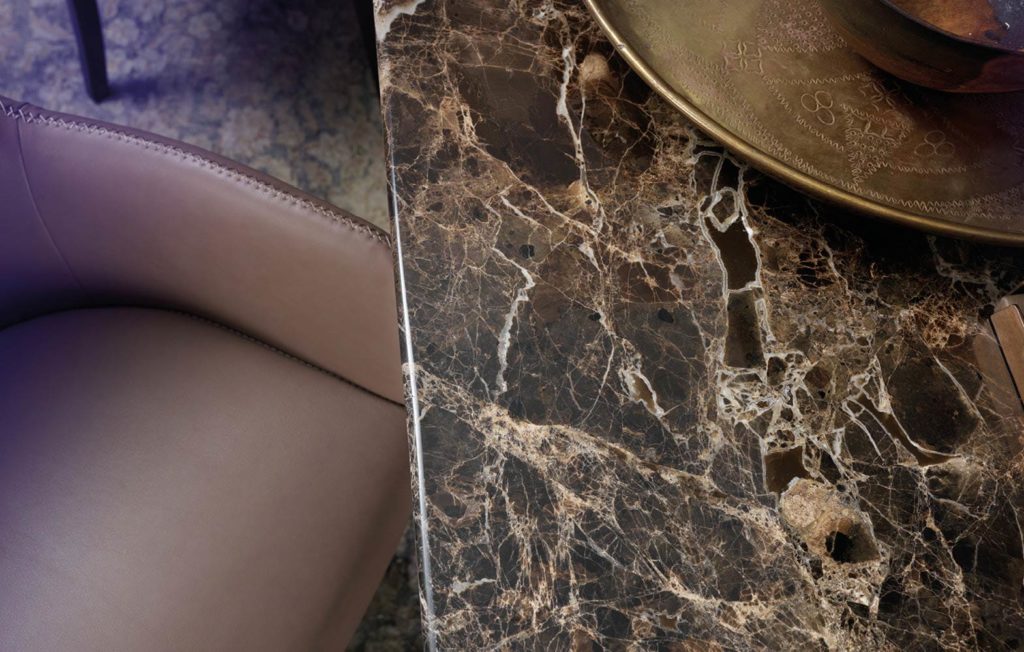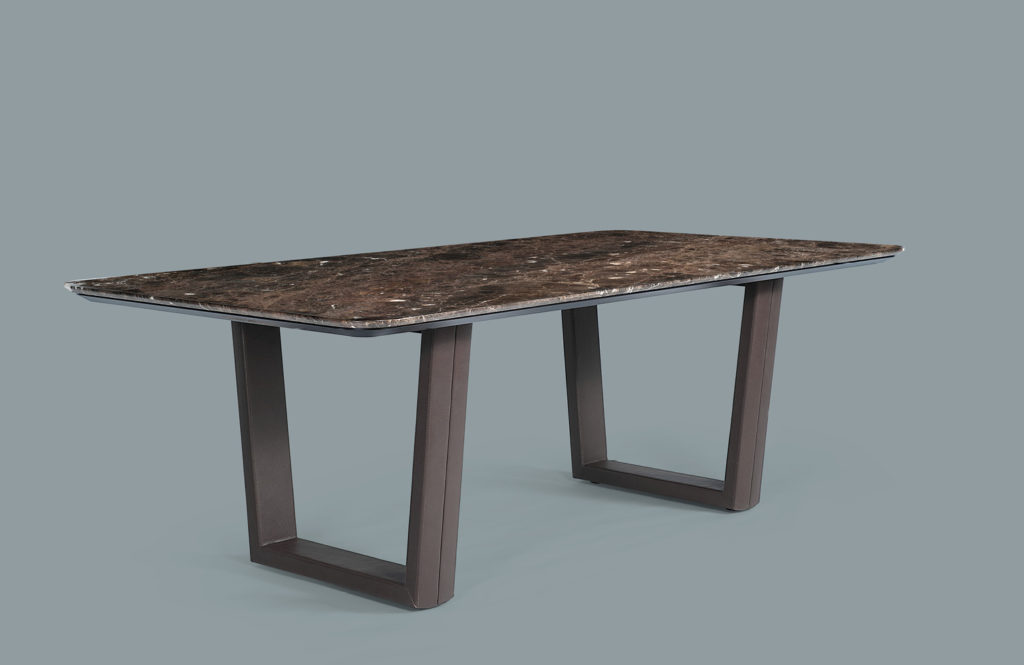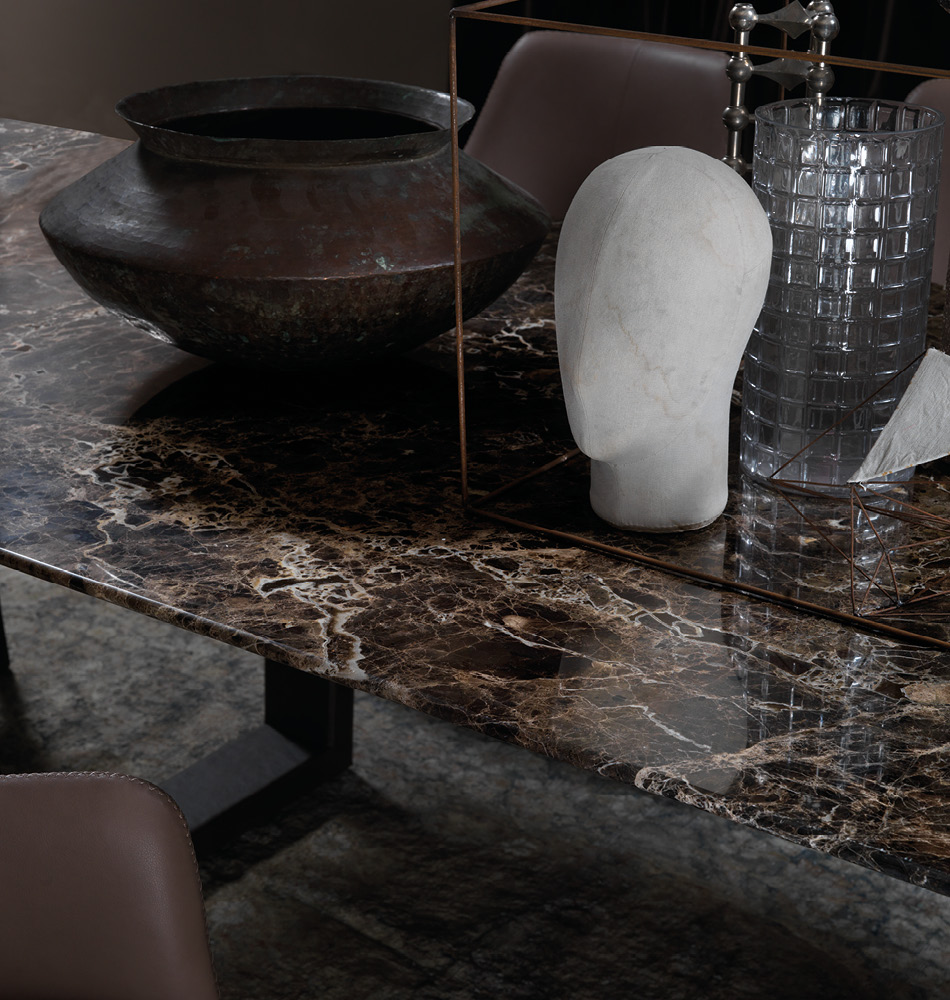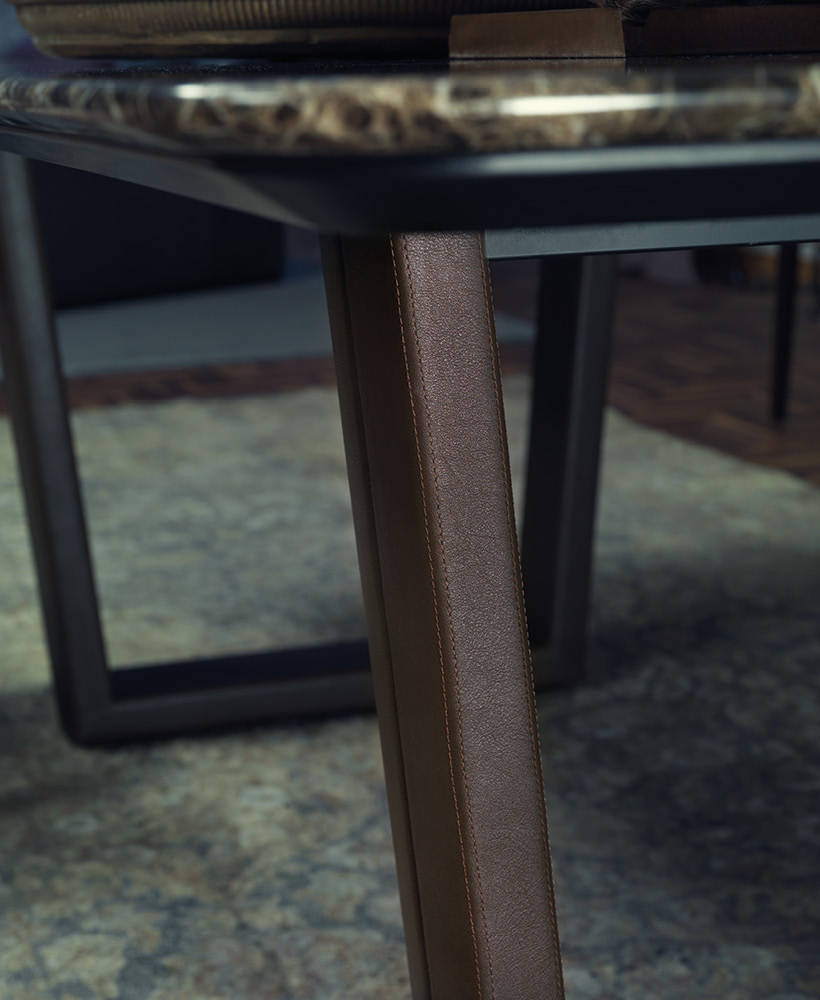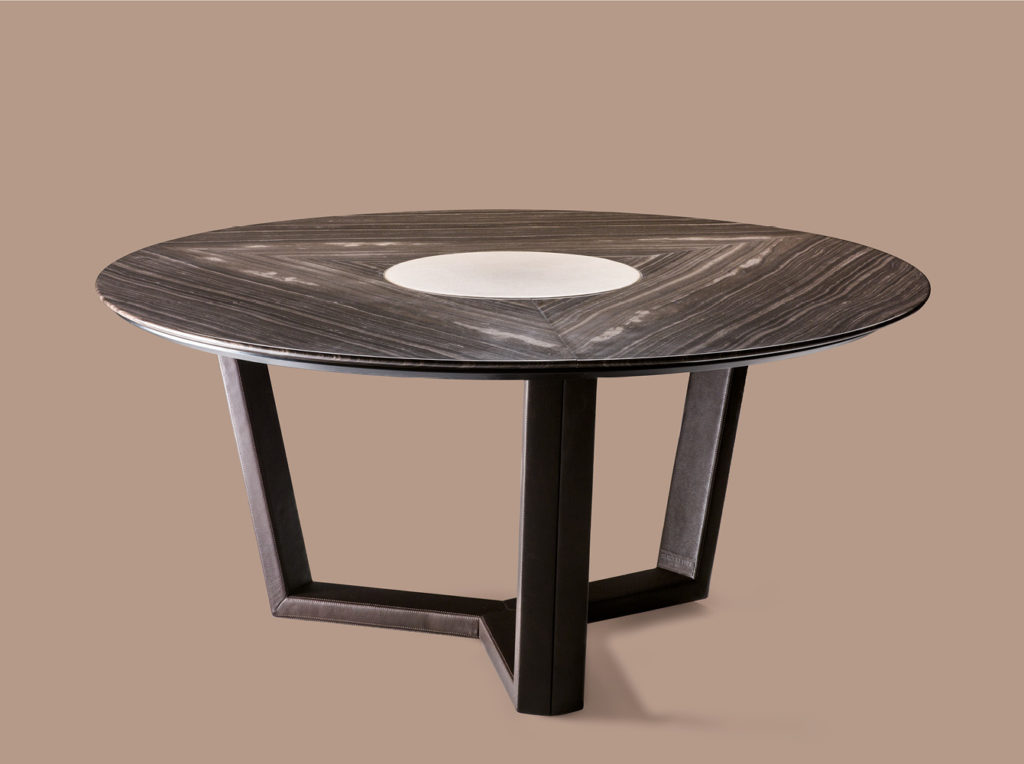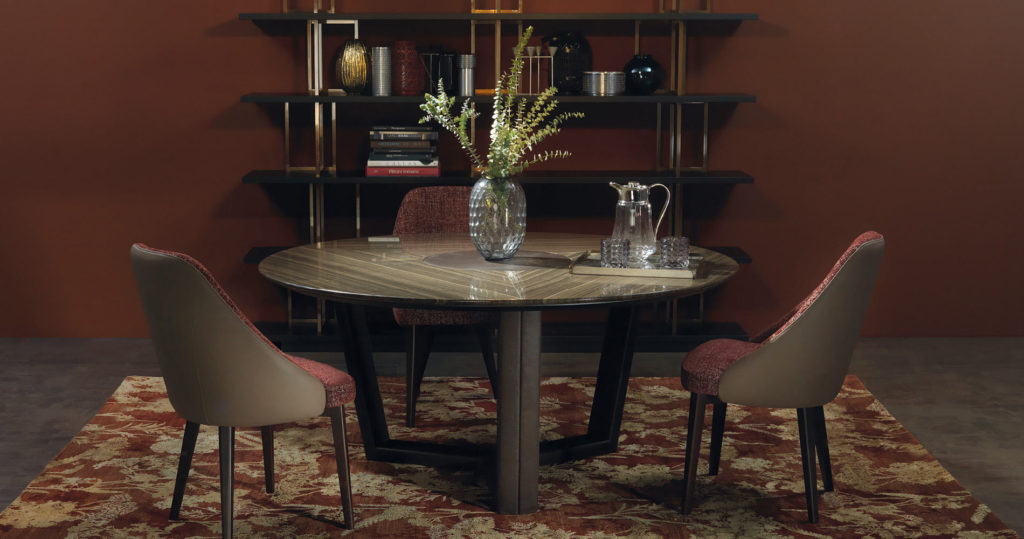 Base support
In metal, load-bearing shape section two feet, each foot is covered by a piece of poplar multilayer contoured, then coated with fiber and leather stitched tailoring that emphasize the shapes. Plastic glides.
Support top
Wooden lacquered mdf thickness 25mm, with contoured edge inclined.
Top
Marble 20mm with contoured edge inclined that finds support top.
The special feature of this model is that the structure and the top can be doubled to achieve custom dimensions.