Bonbon
Design Debonademeo /2022
Bonbon is an accent piece with a folded metal tubular frame and characterised by a central pull in the upholstered seat from which natural pleats spring out. This pouf is a real treat to interact with, especially in the version with backrest: Bonbon must be touched and manipulated to be fully experienced.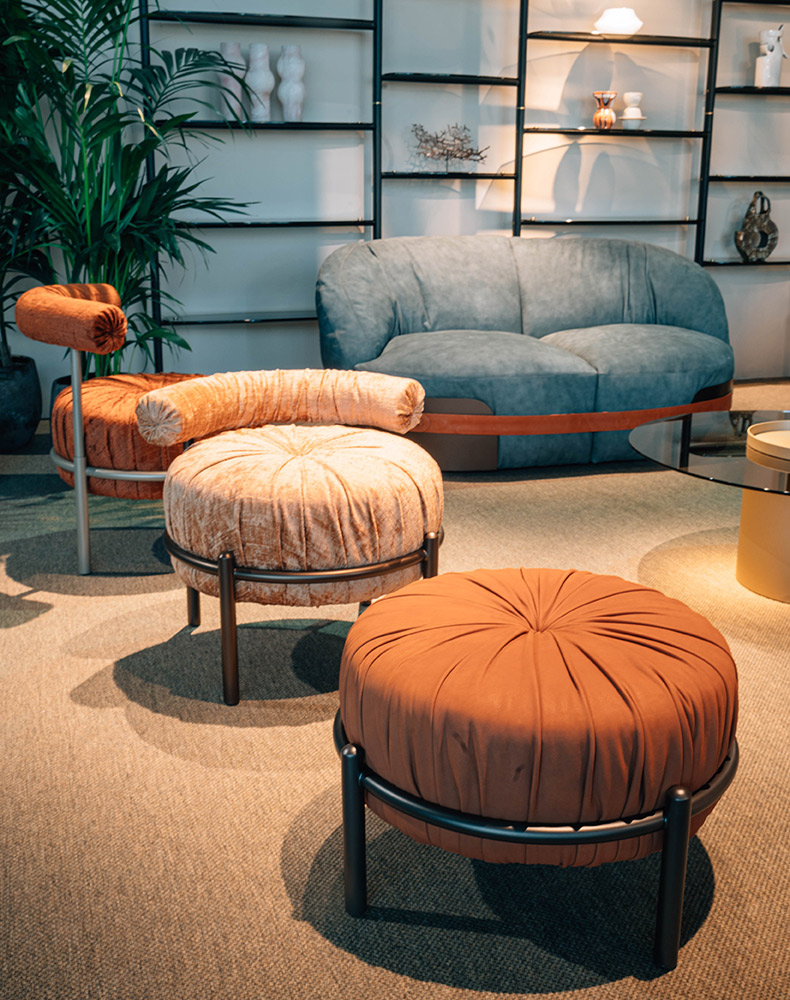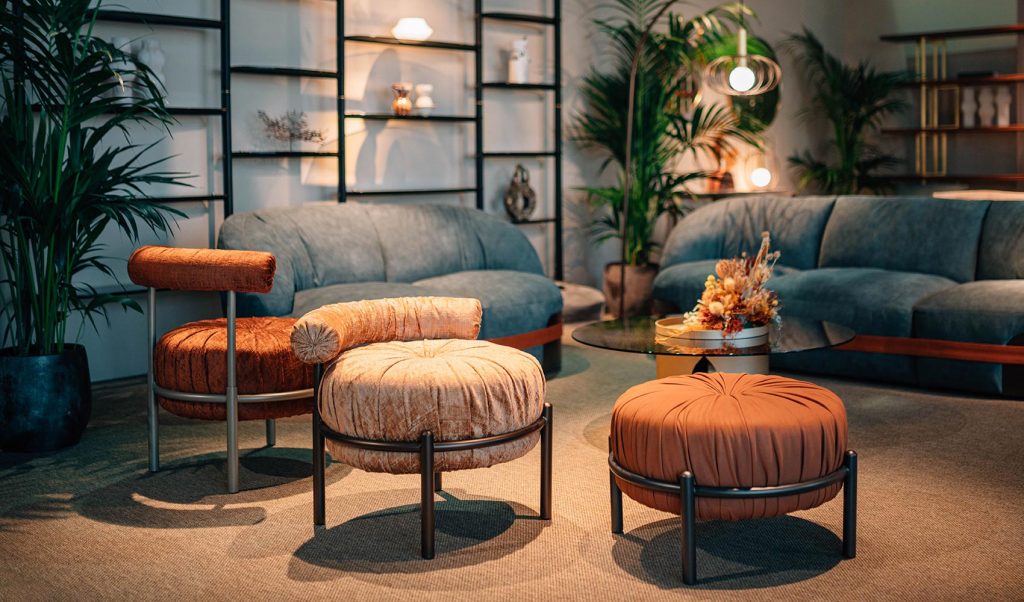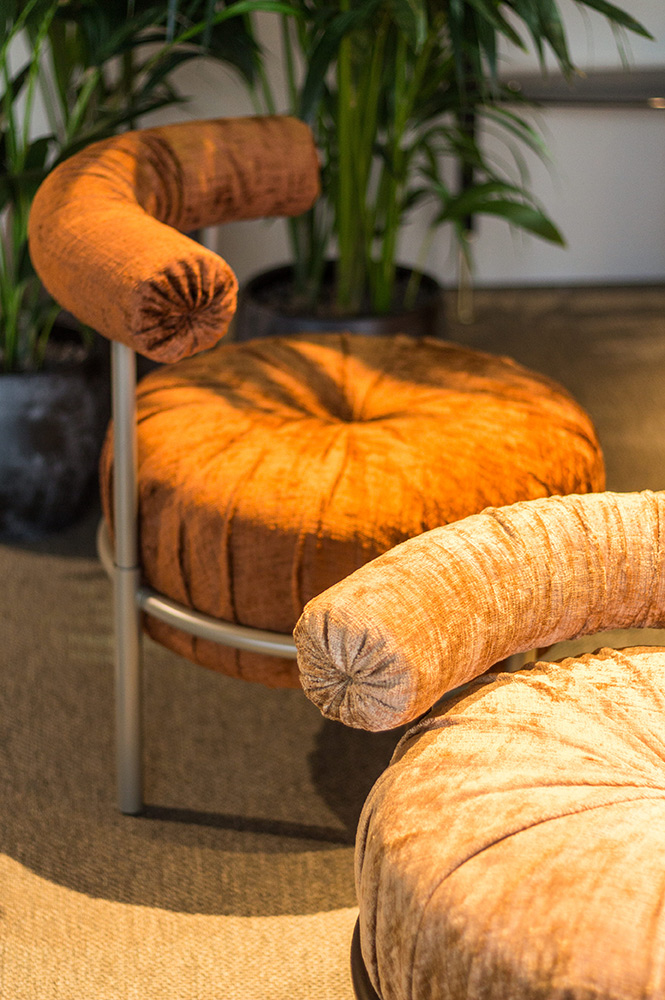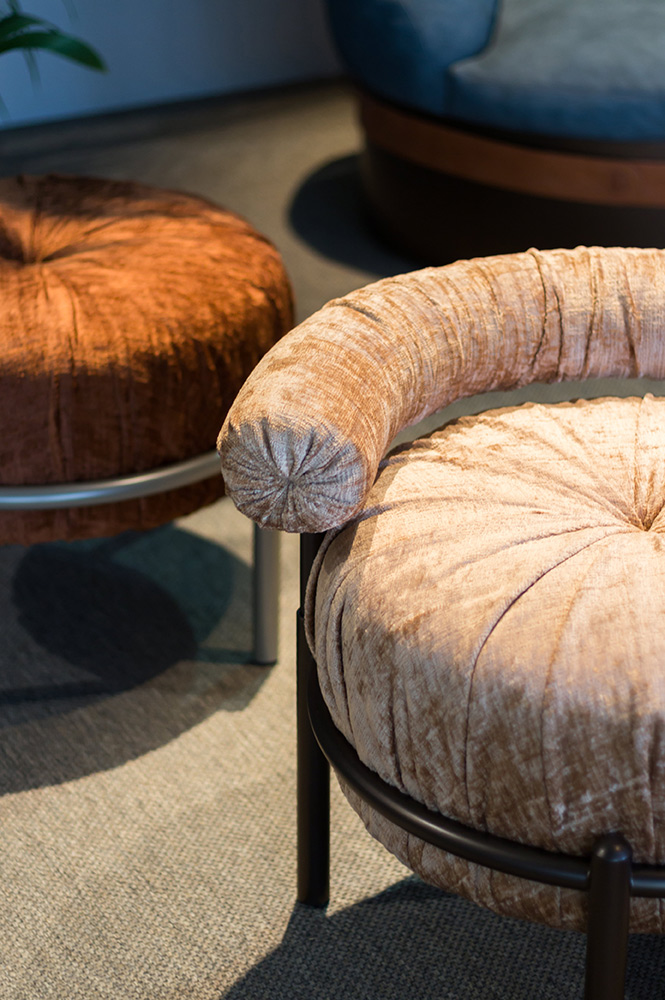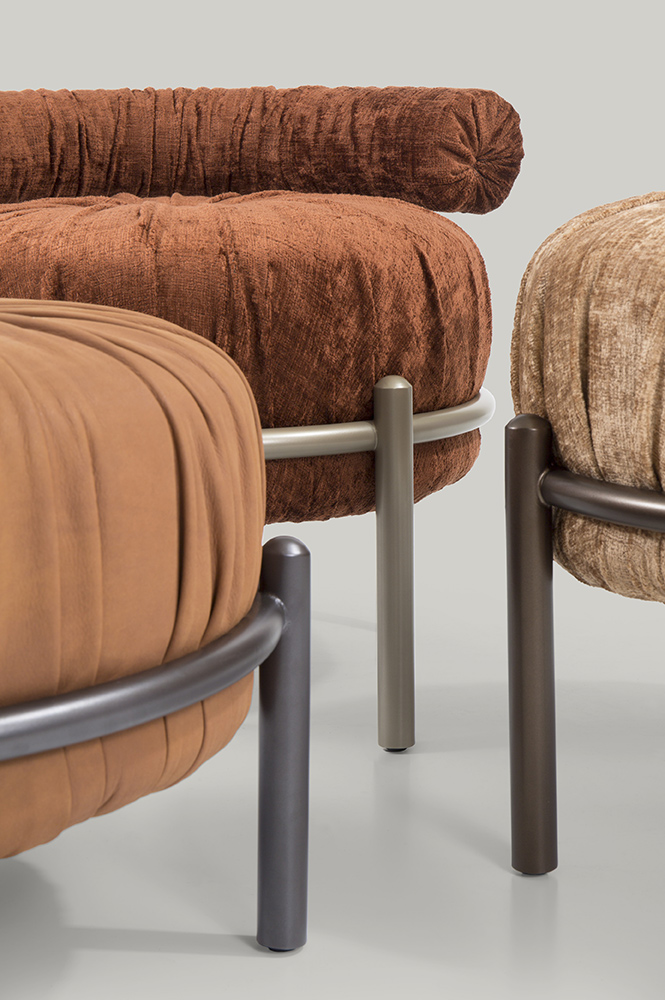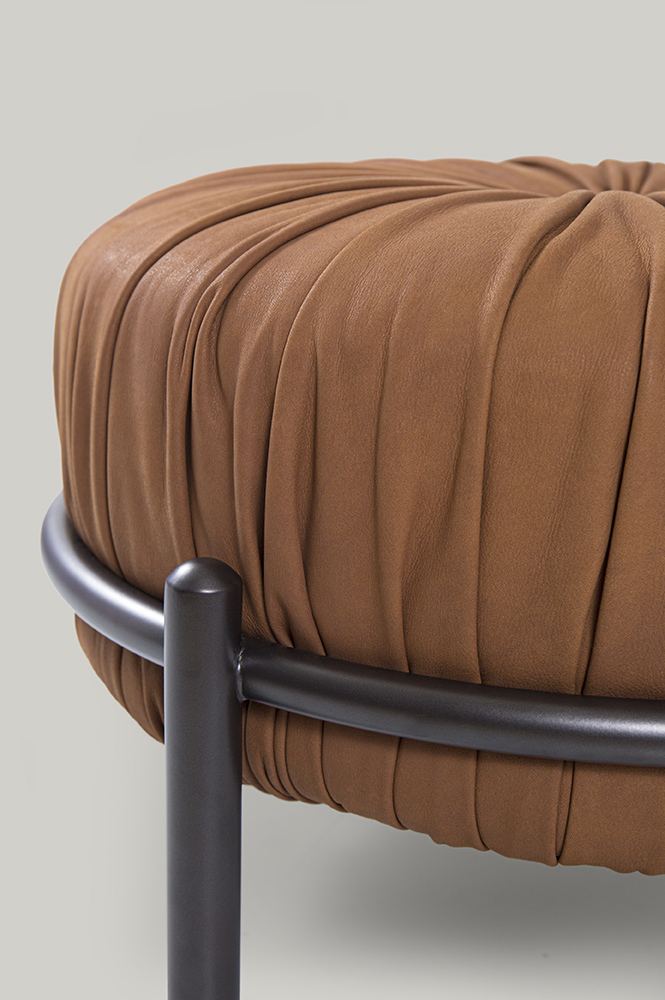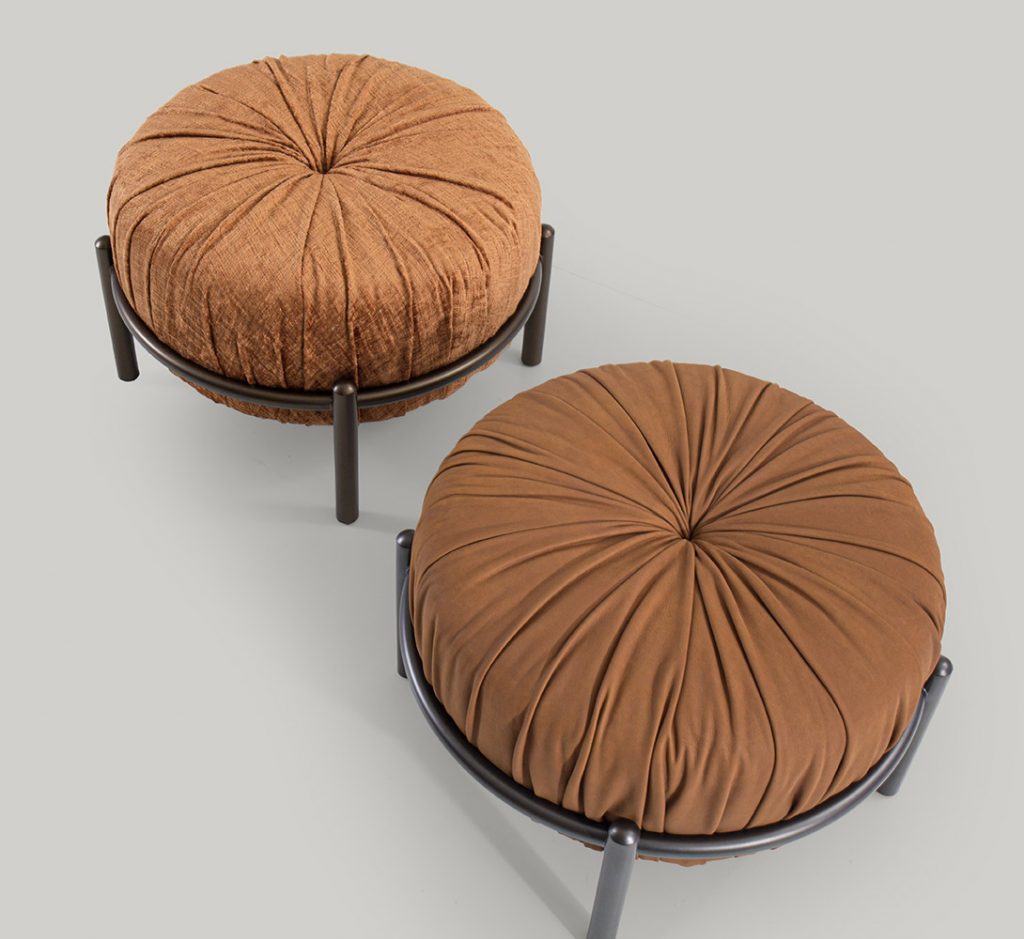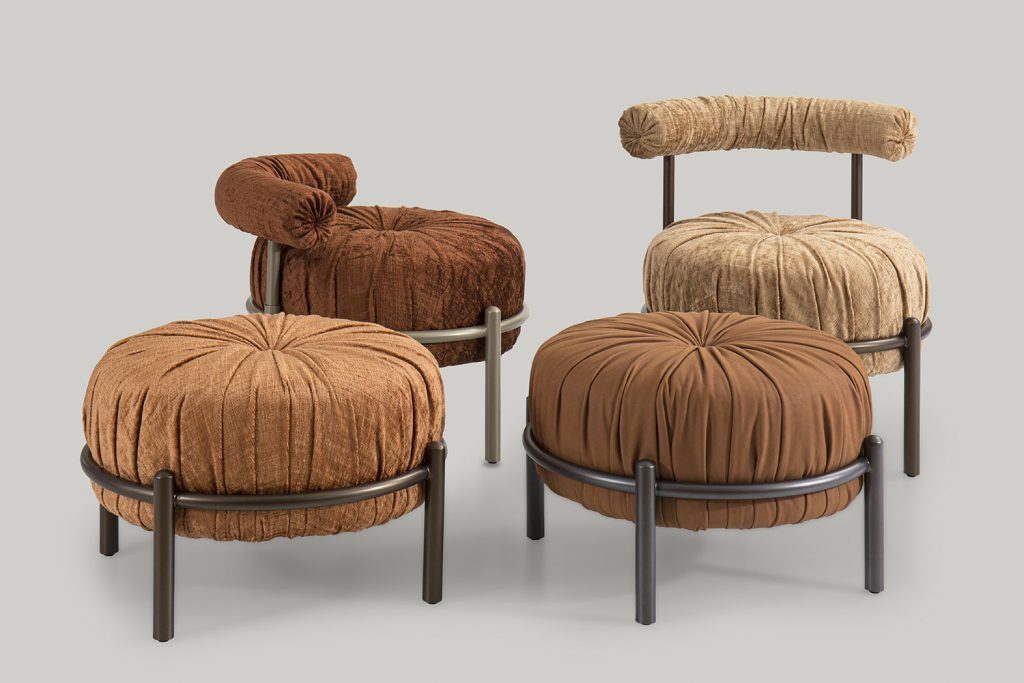 "Our works are like a keyframe that freezes a process in the making, tells a story that blends ancient inspirations with cutting-edge technologies, making it tangible, accessible".
Structure:
plywood and solid beech frame.
Seat springing:
Elastic straps.
Fillings:
fixe seat cushion in 40/35Kg/m3 density polyurethane foam and fibre 100gr to give extra roundness.
Detail:
version with pressure-adjustable backrest.
Base:
made of curved tubular metal lacquered or galvanically treated, feet with appropriate plastic glides.