B170
Design carlo bimbi /2015
A square top with rounded corner for this coffee table with overlapping rays connecting the three legs. A useful countertop or a decorative element.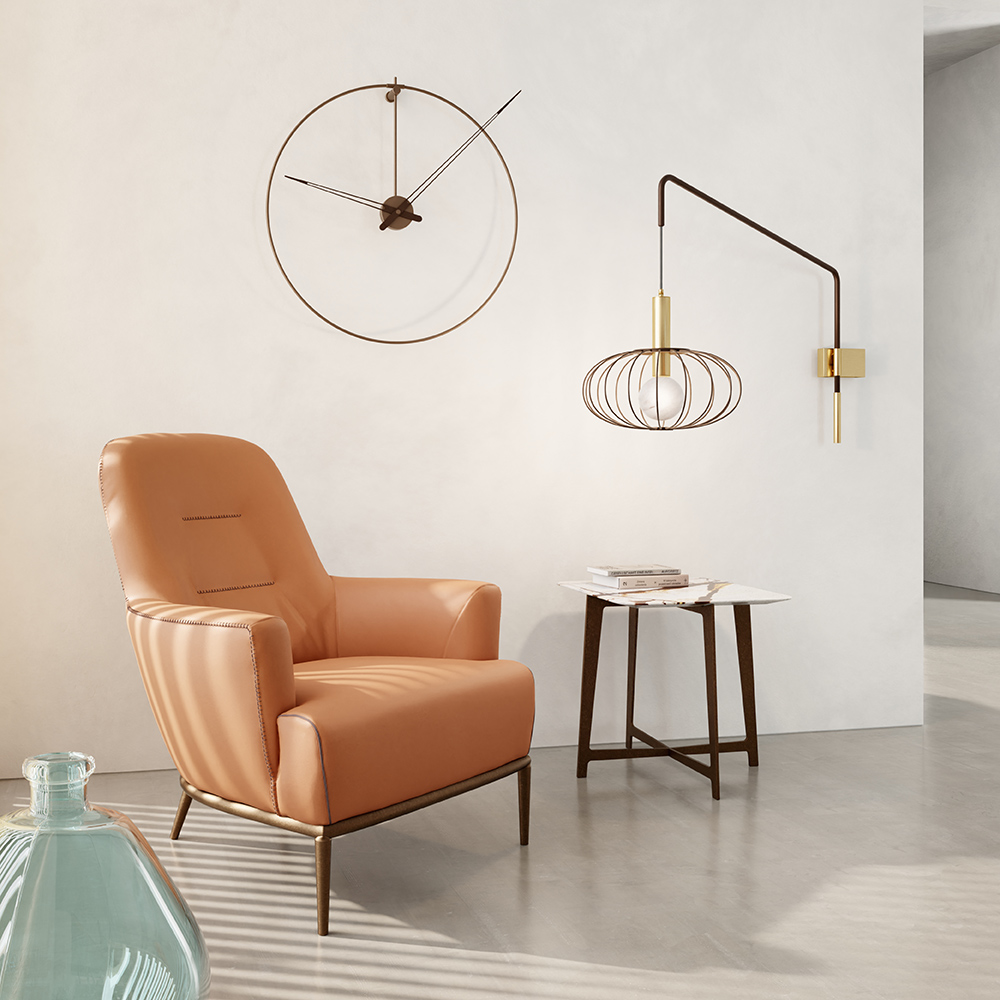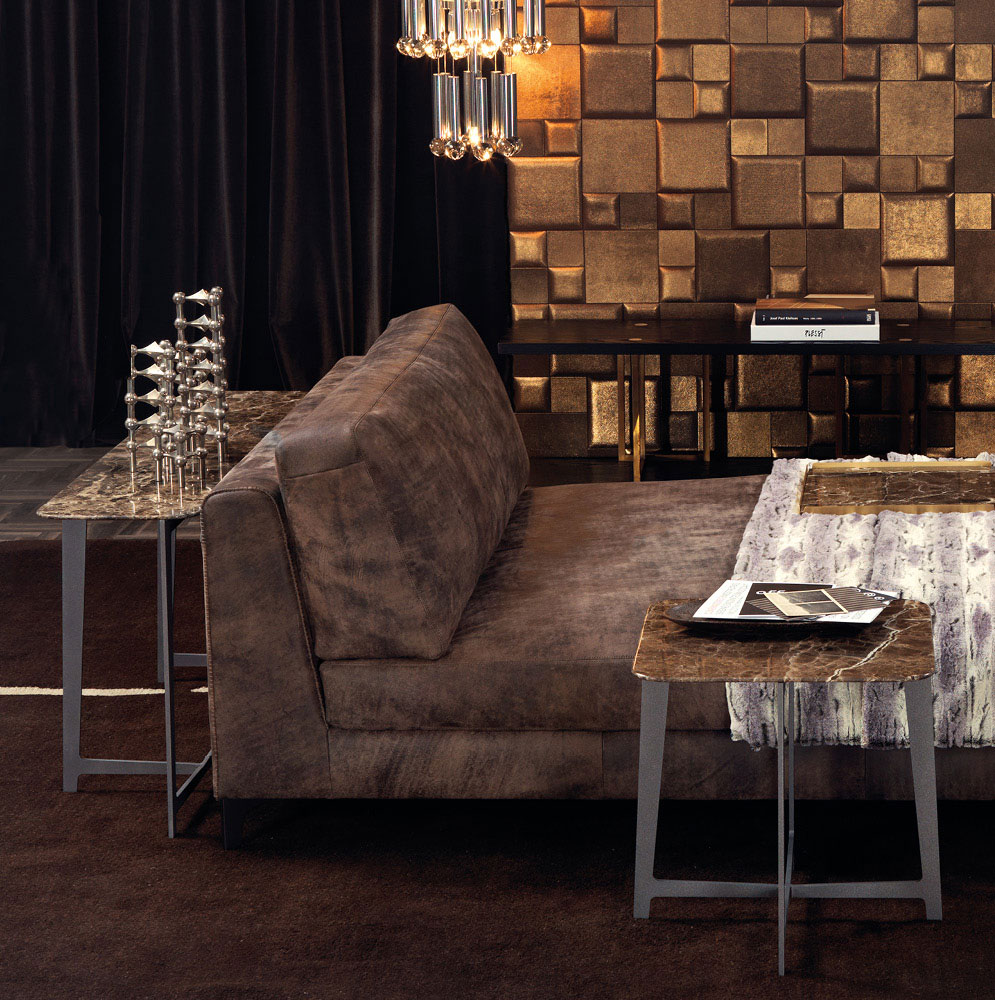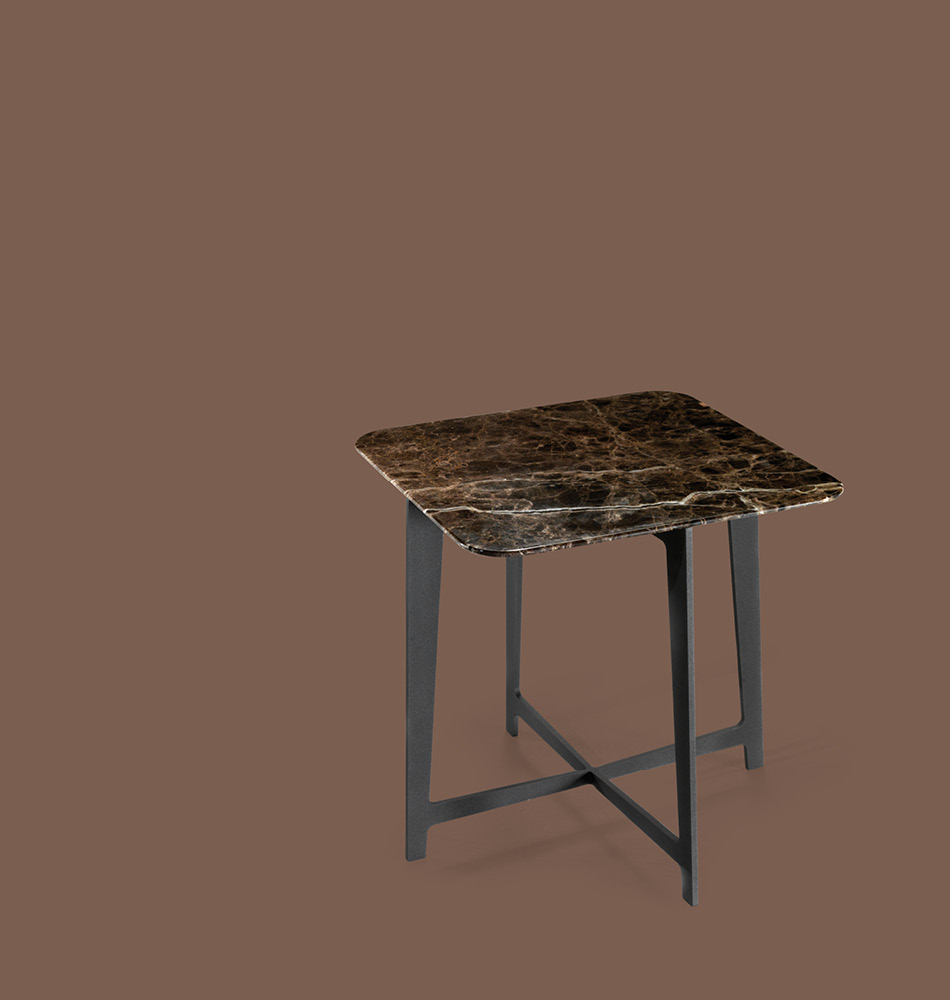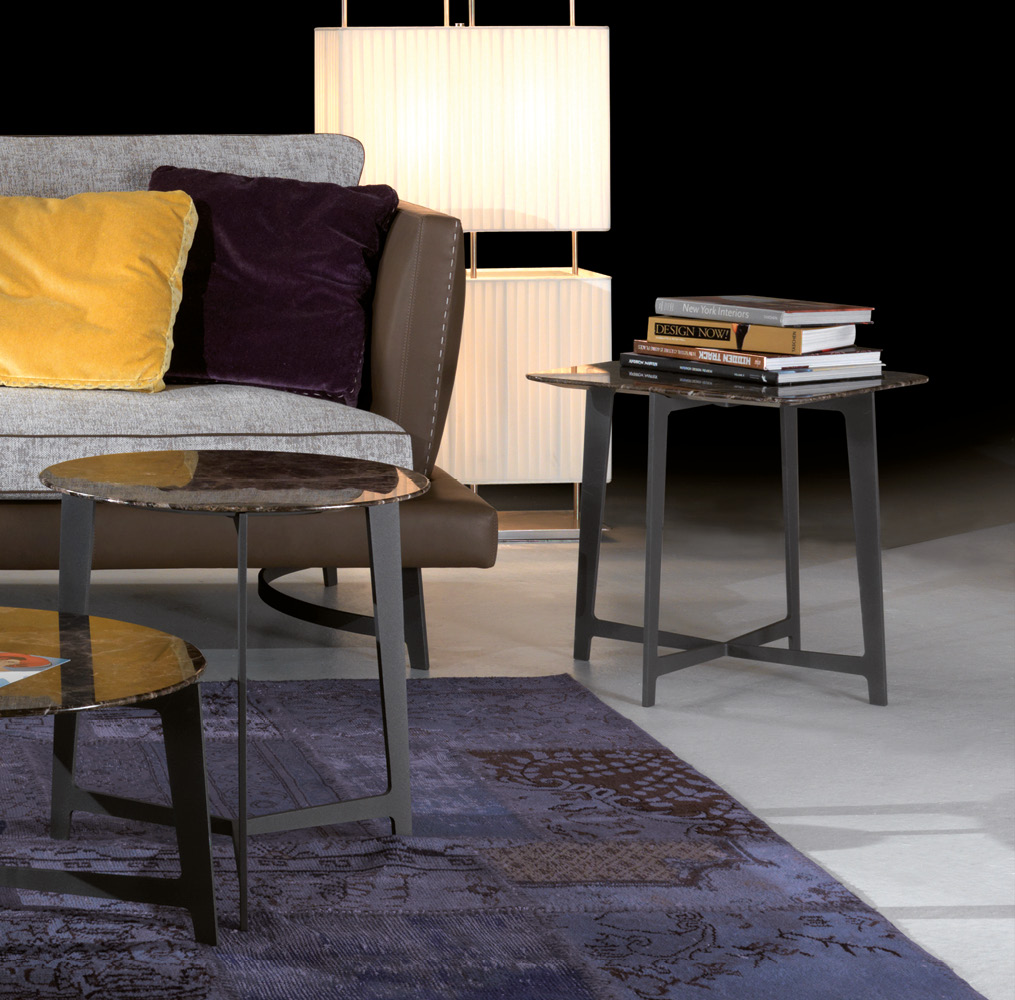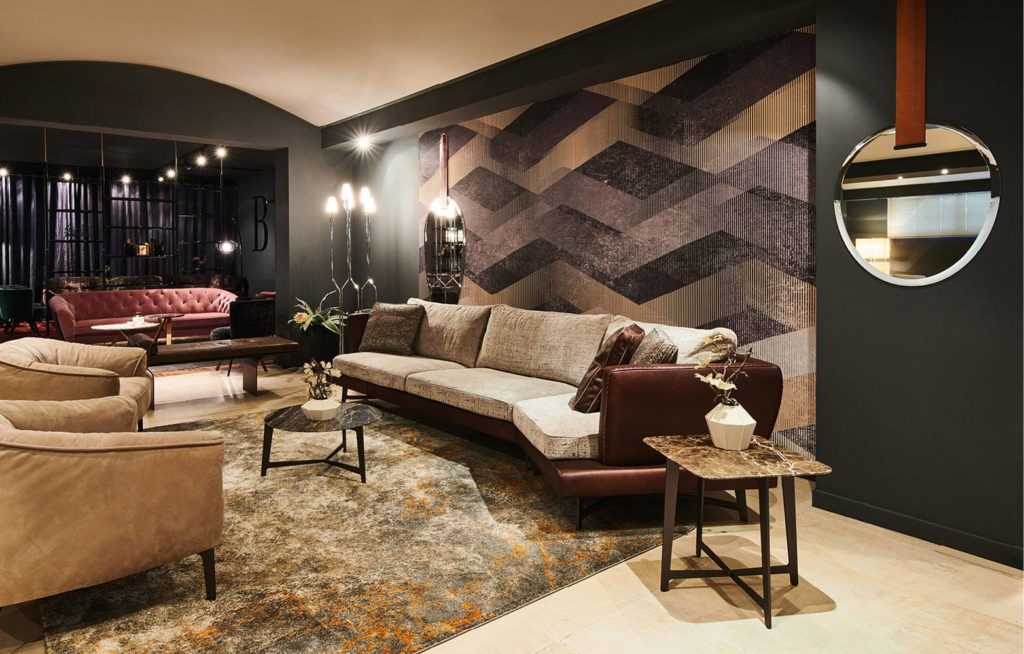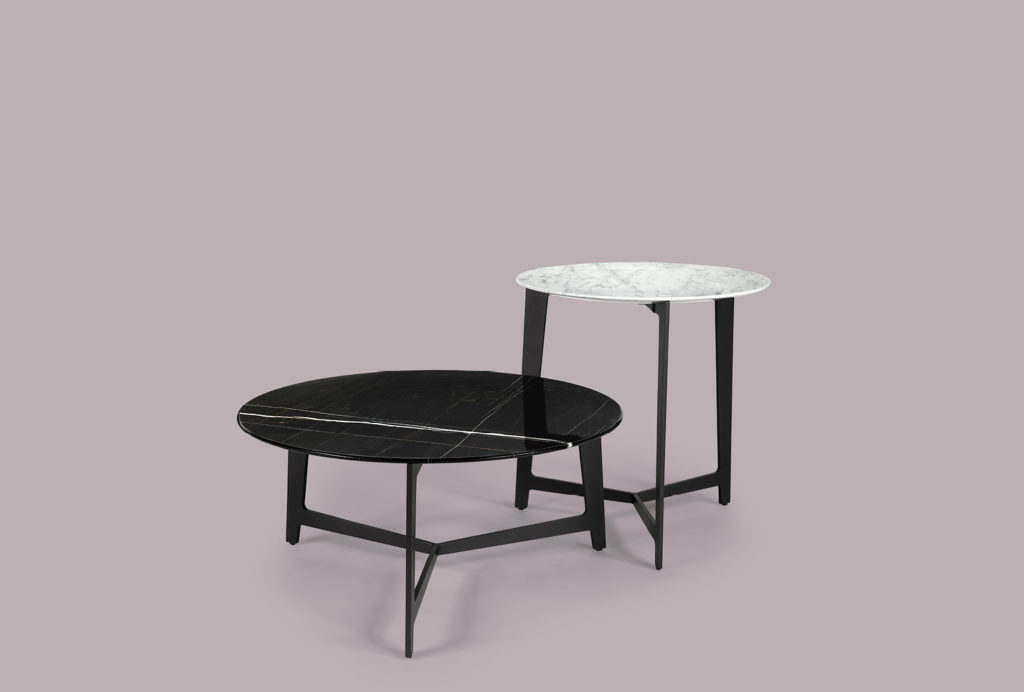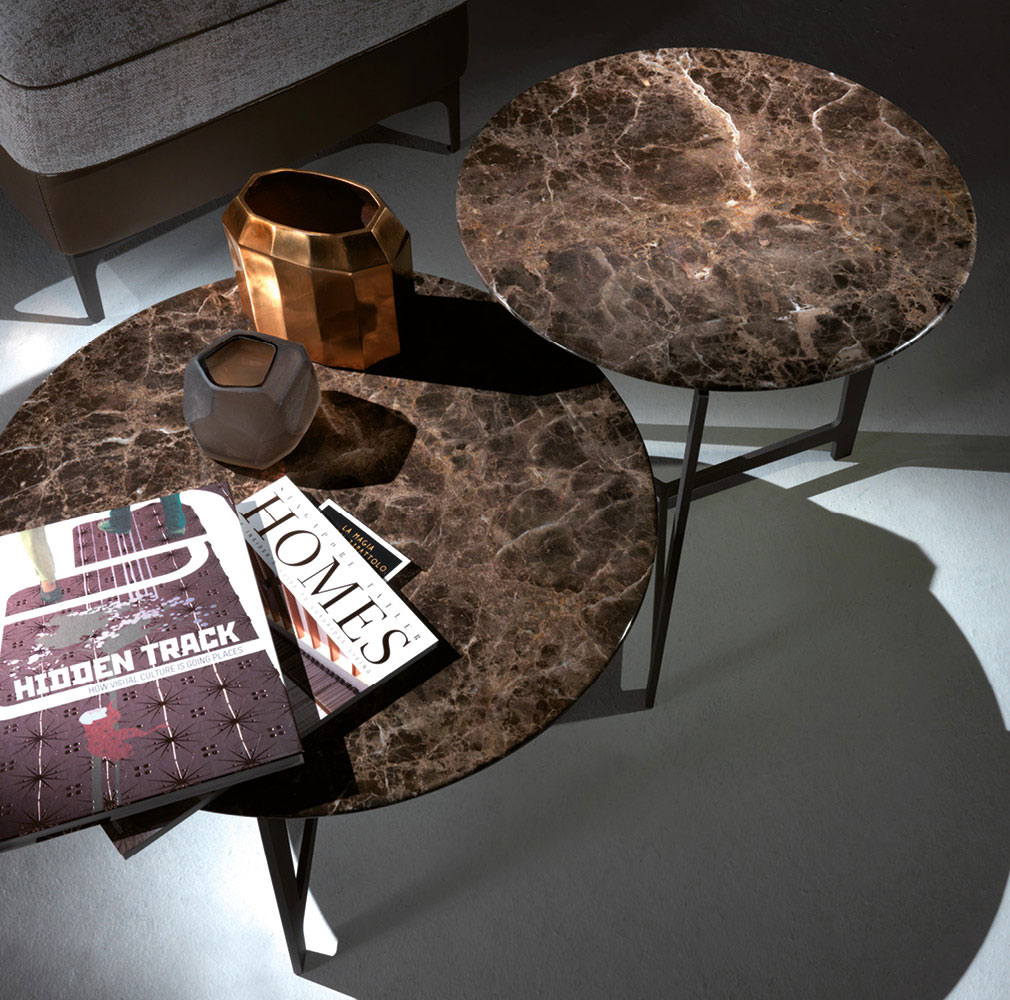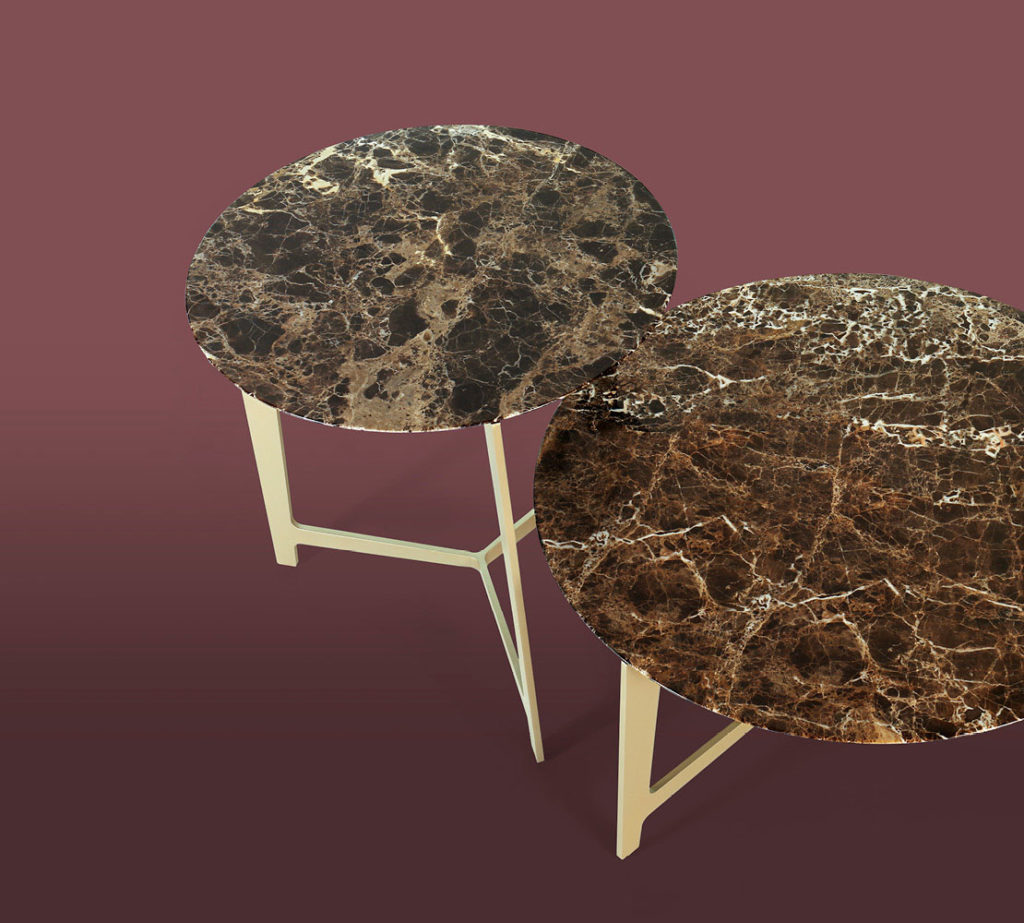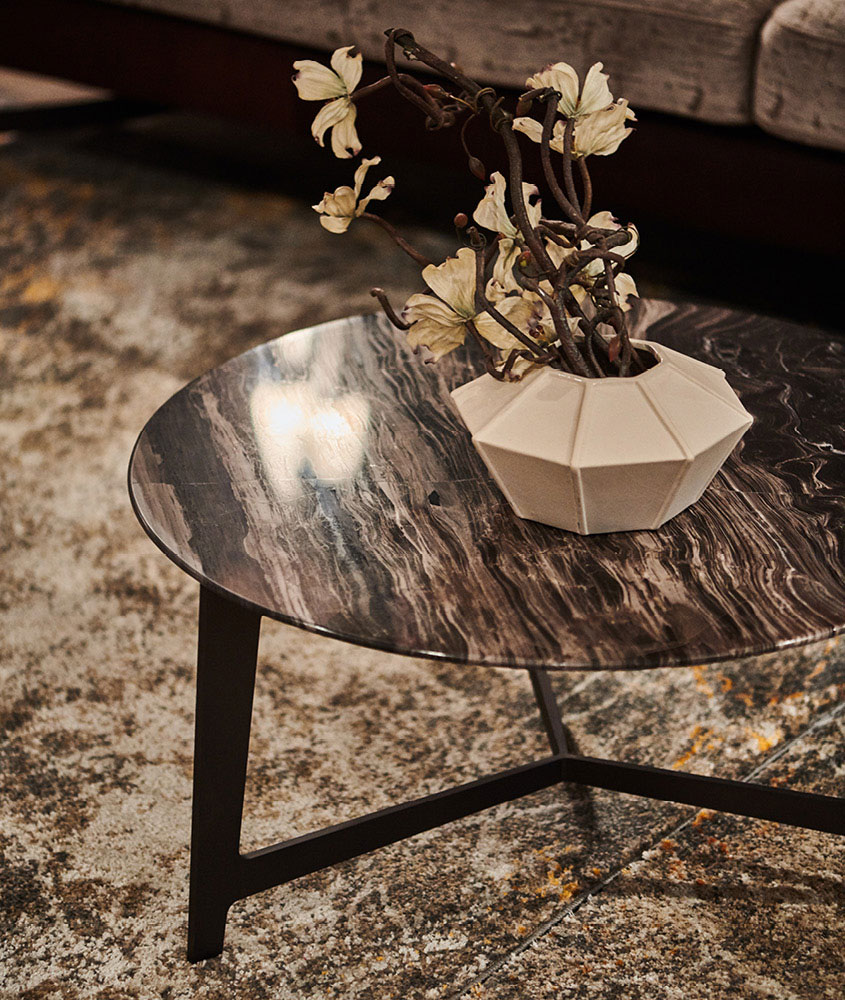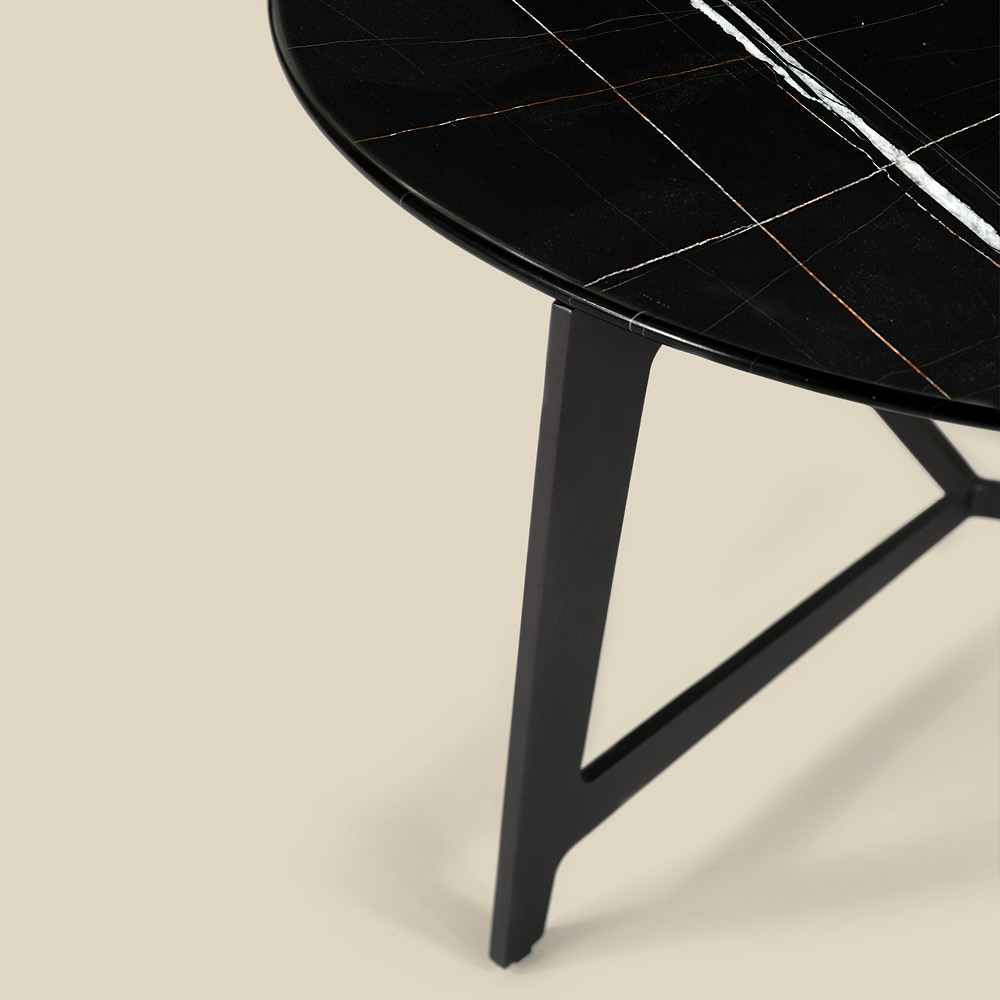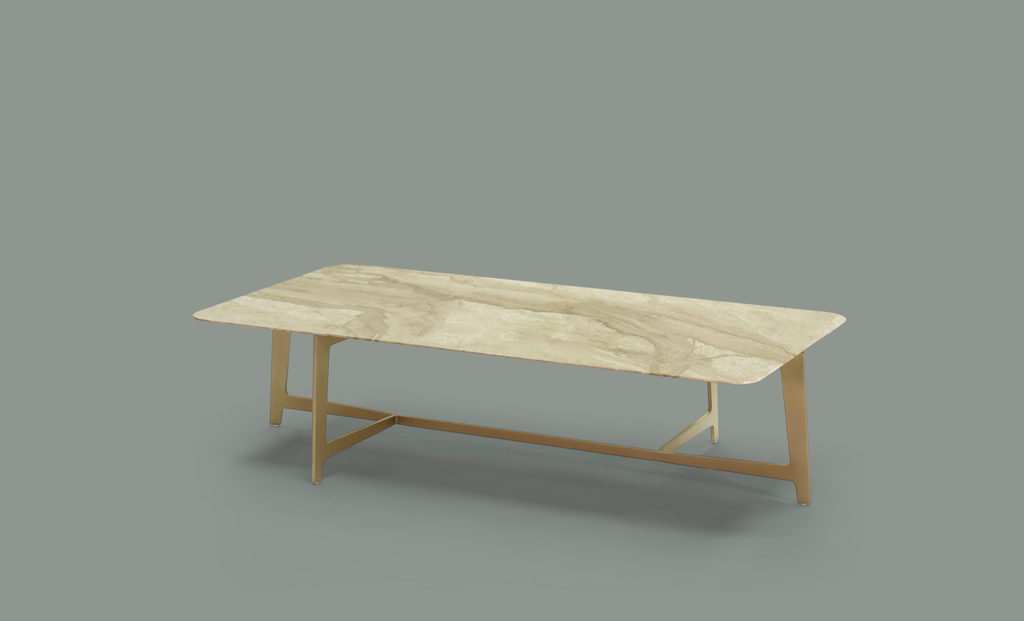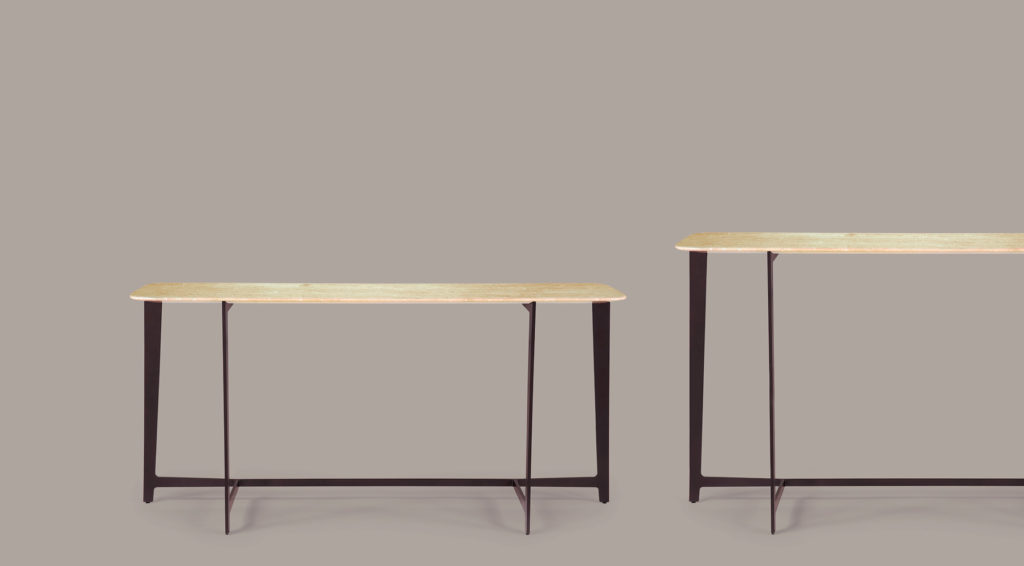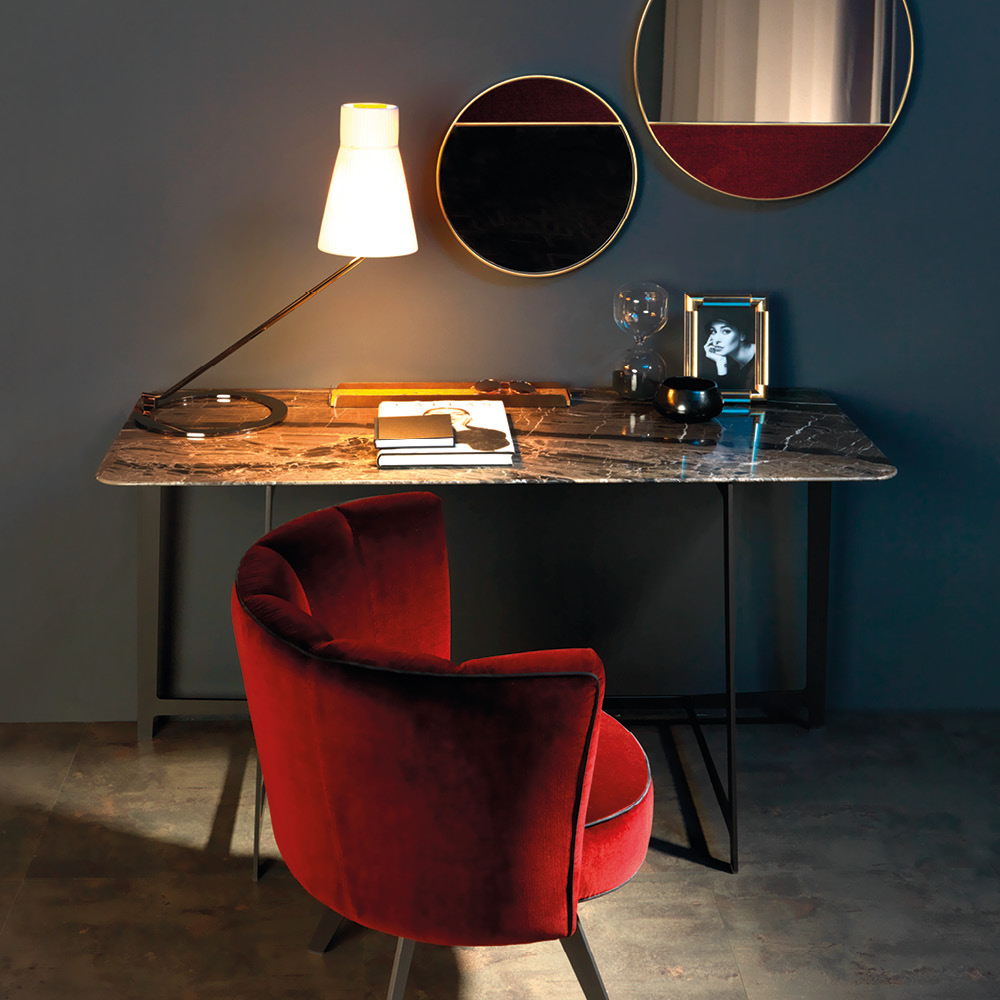 "In Design, I look for balance and soberness; what I like about Design is the relationship it creates between different actors and protagonists, from the Market to History".
Base
Lacquered metal or galvanized with appropriate plastic glides.
Top
Marble.