Shifu
Design Borzalino /2021
We succeeded in shaping the softness into fluffy geometric modules, then we tightened them together using a lightweight metal structure, made up of a few simple tapered lines. Armrests and backrests were therefore scrolled downwards, to better embrace their beloved seat. A contrasting tension between the visible frame and the cushions that is cancelled out by the mutual exchange of forms and contents.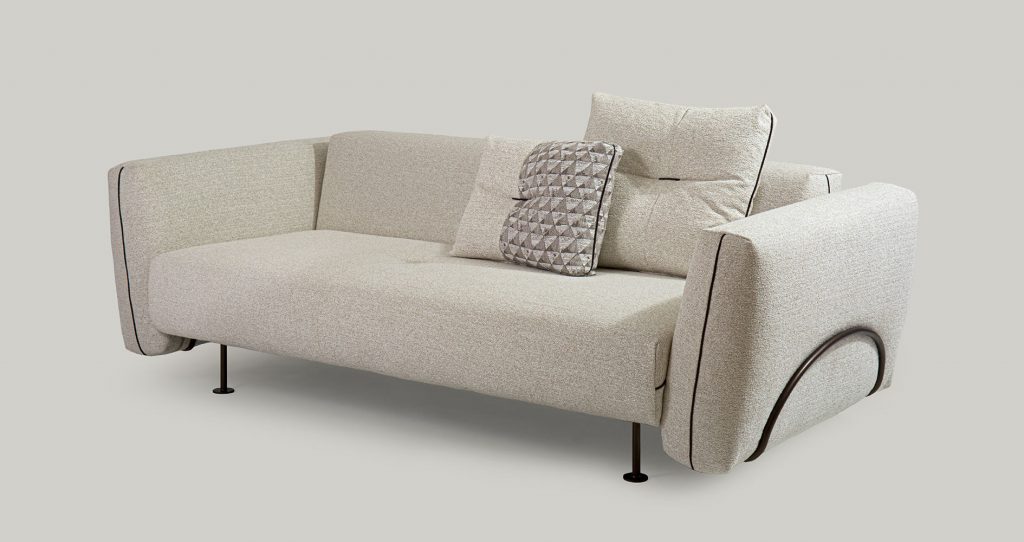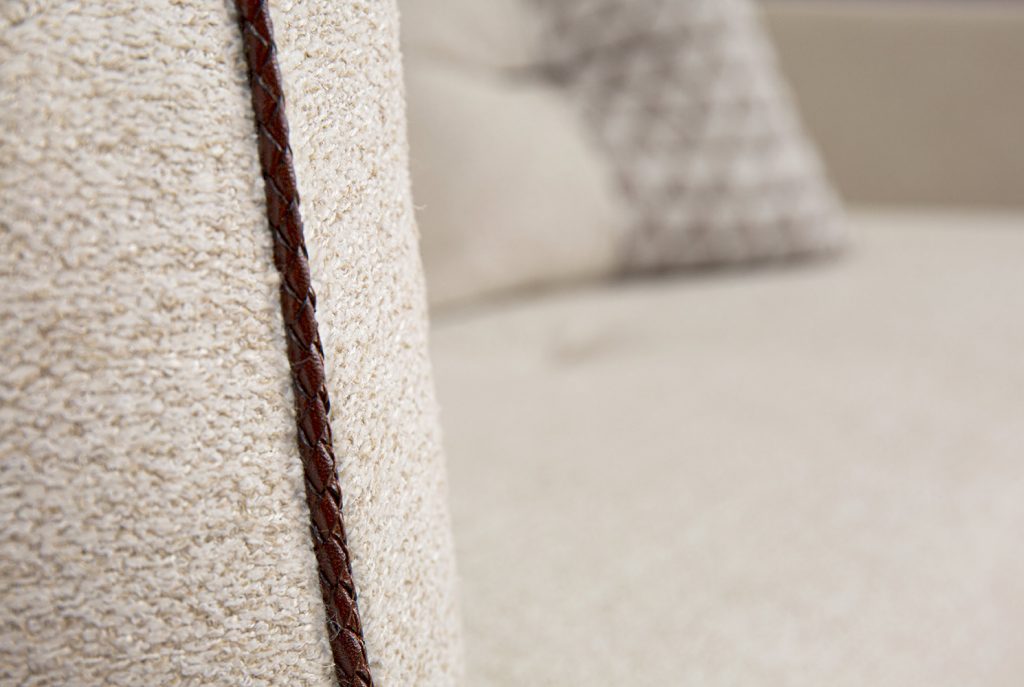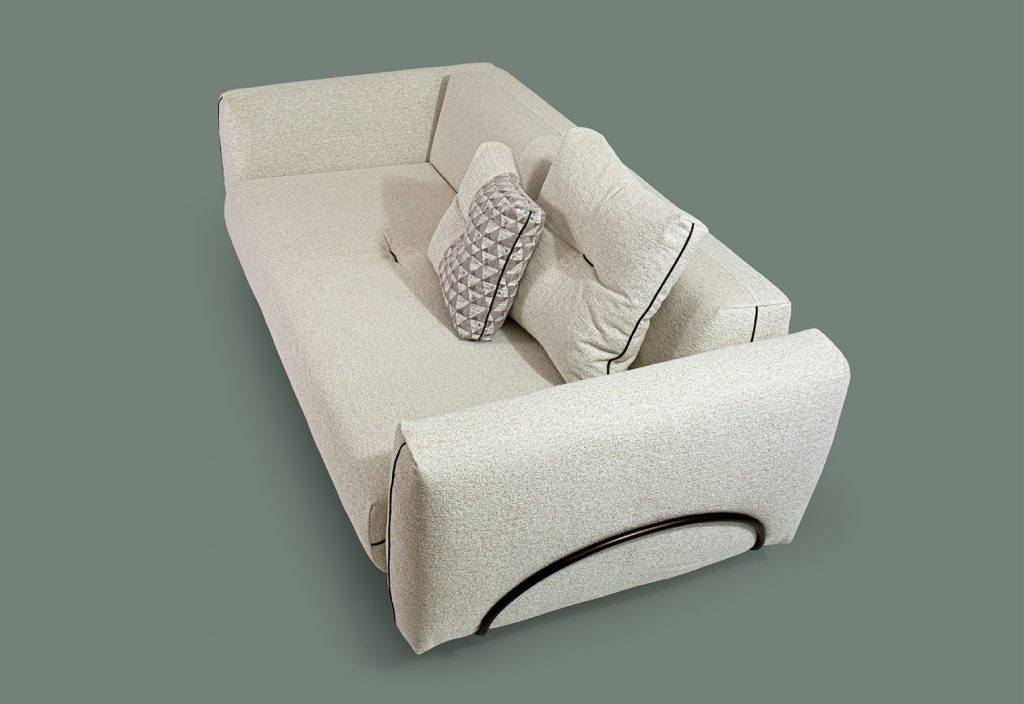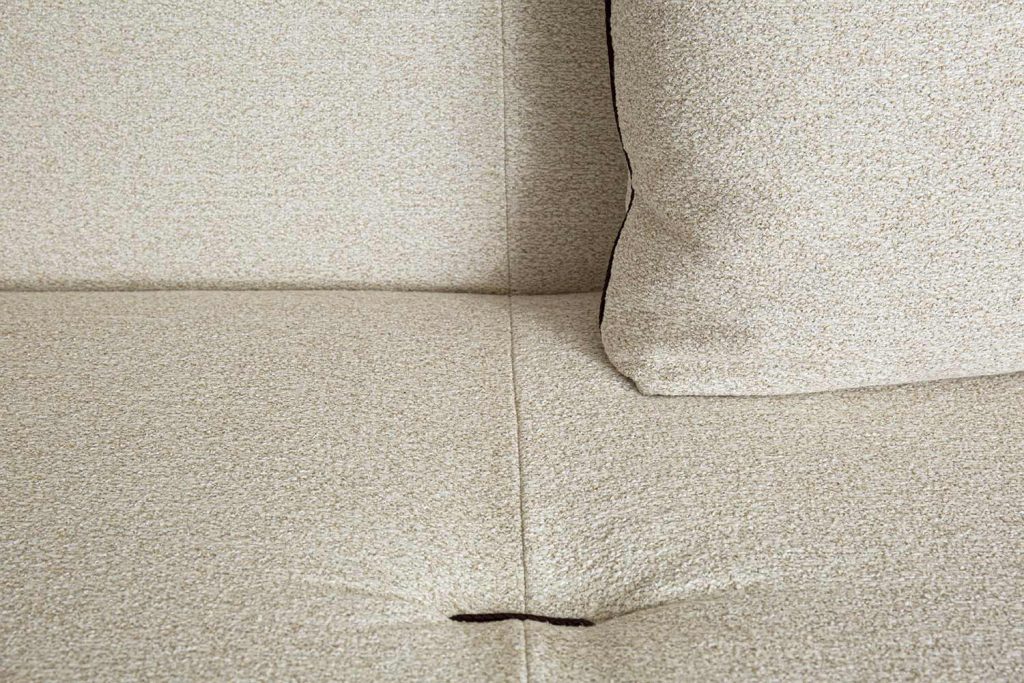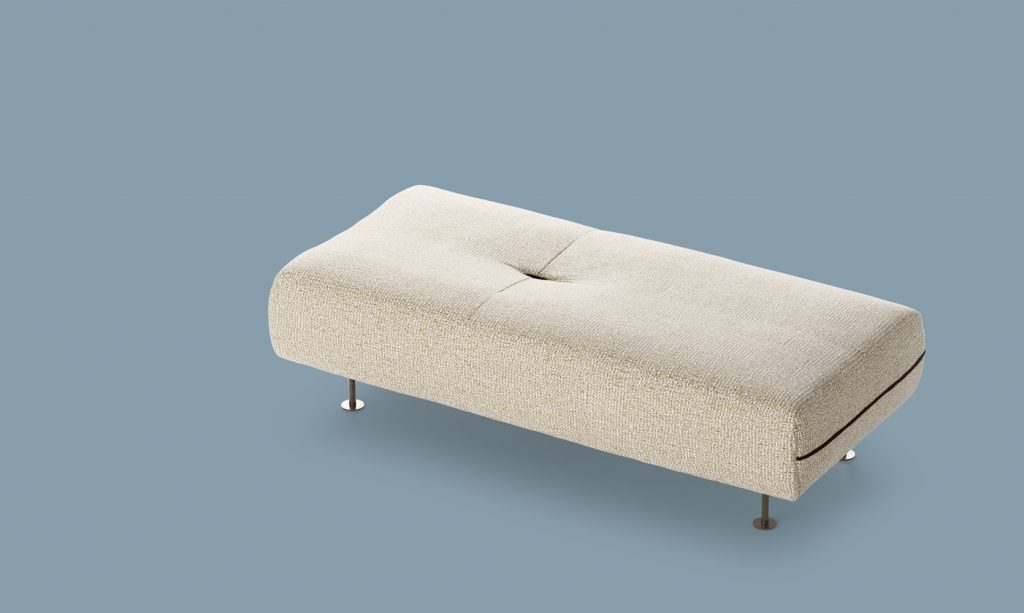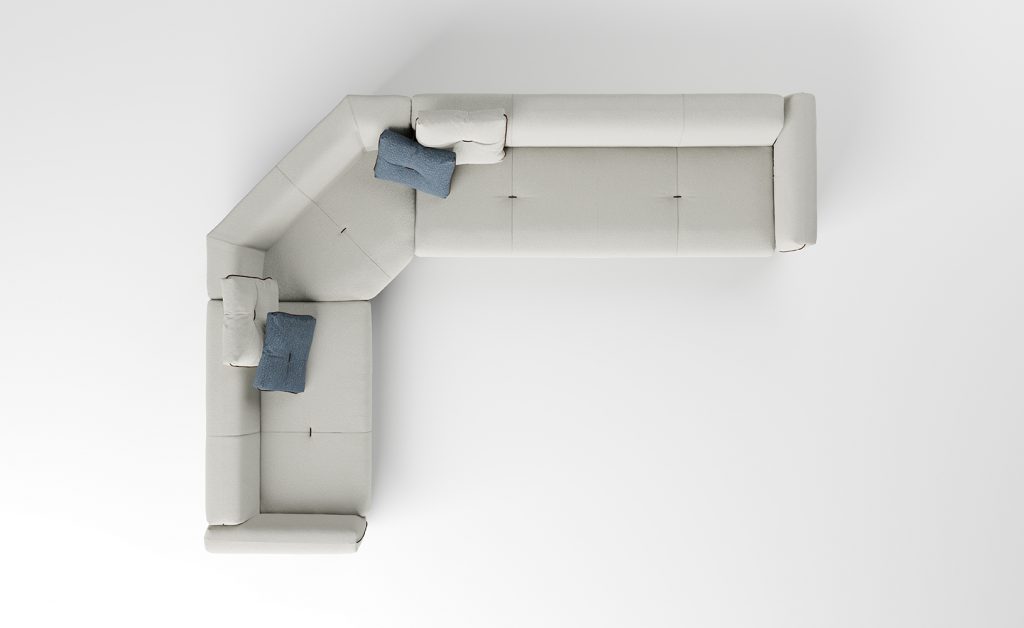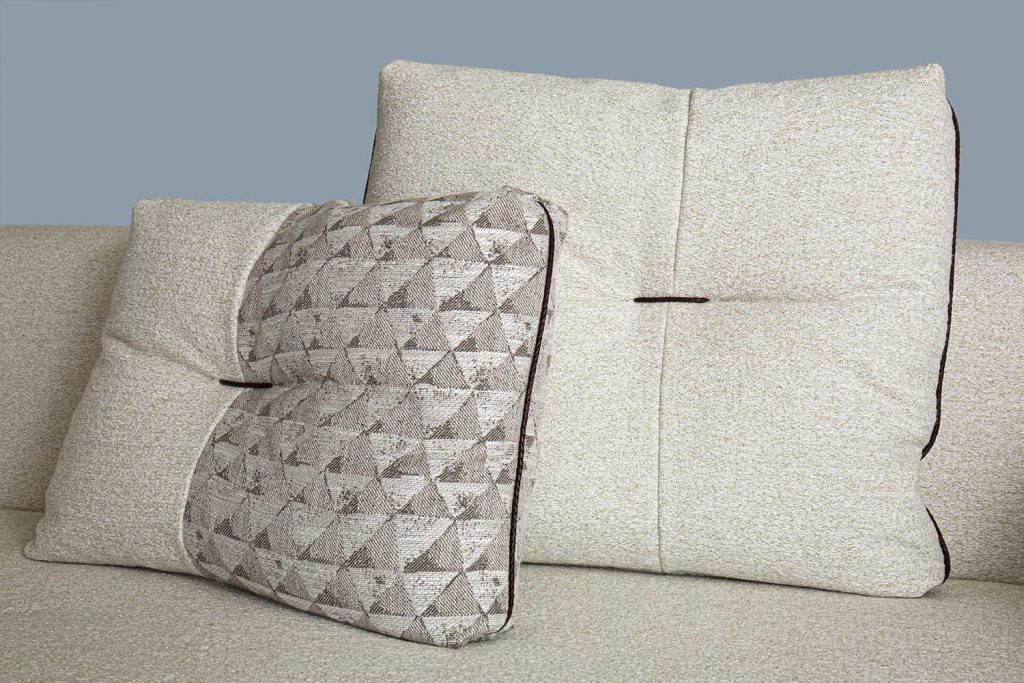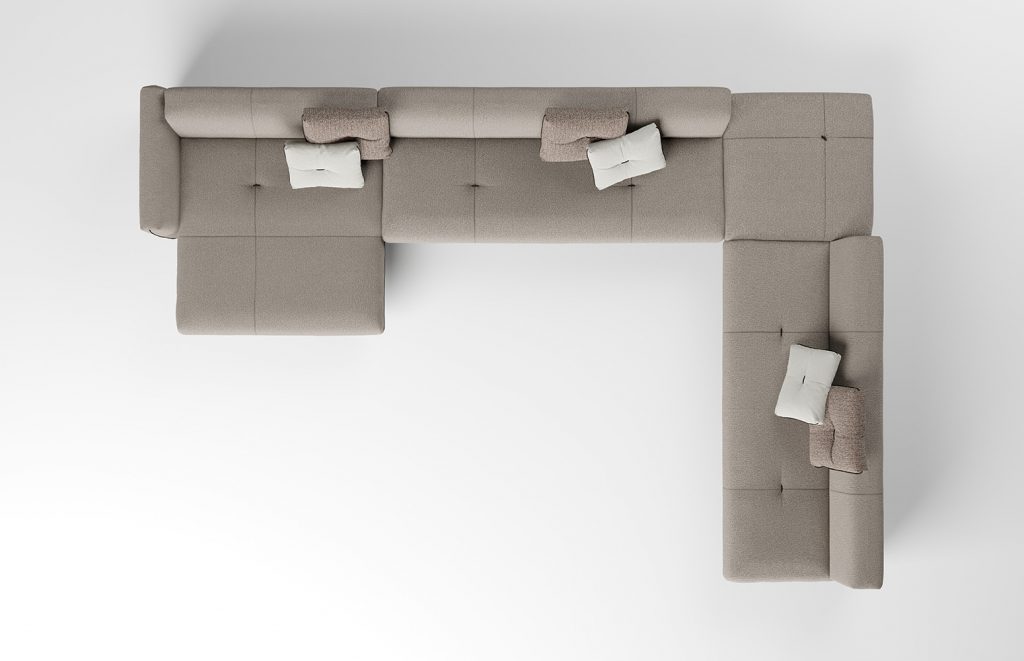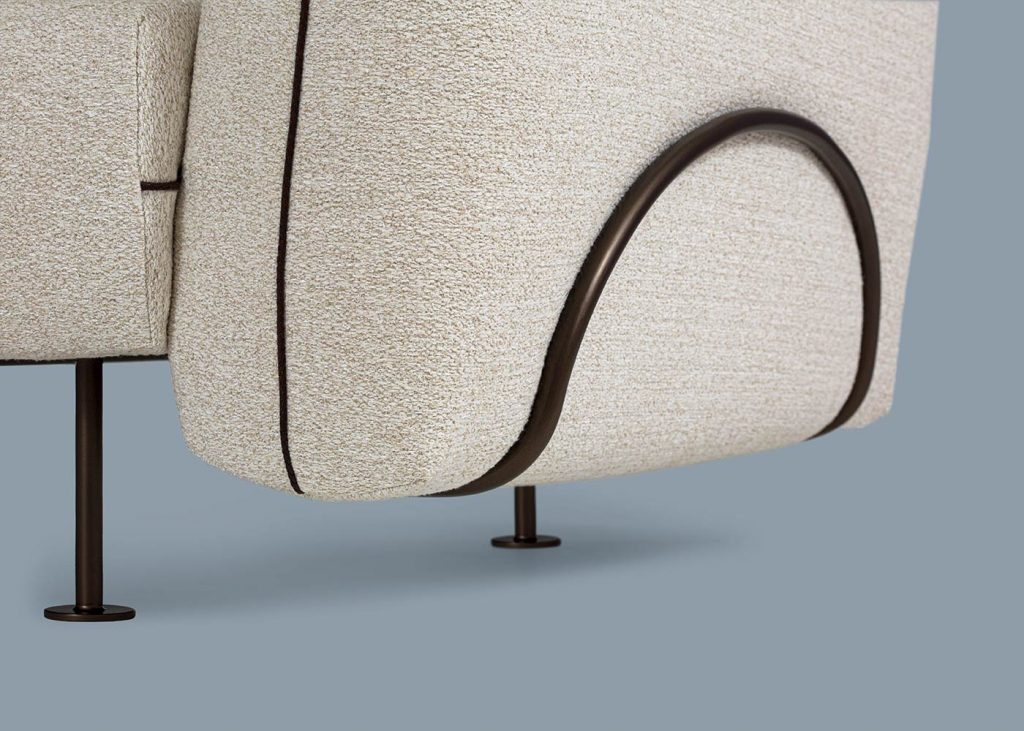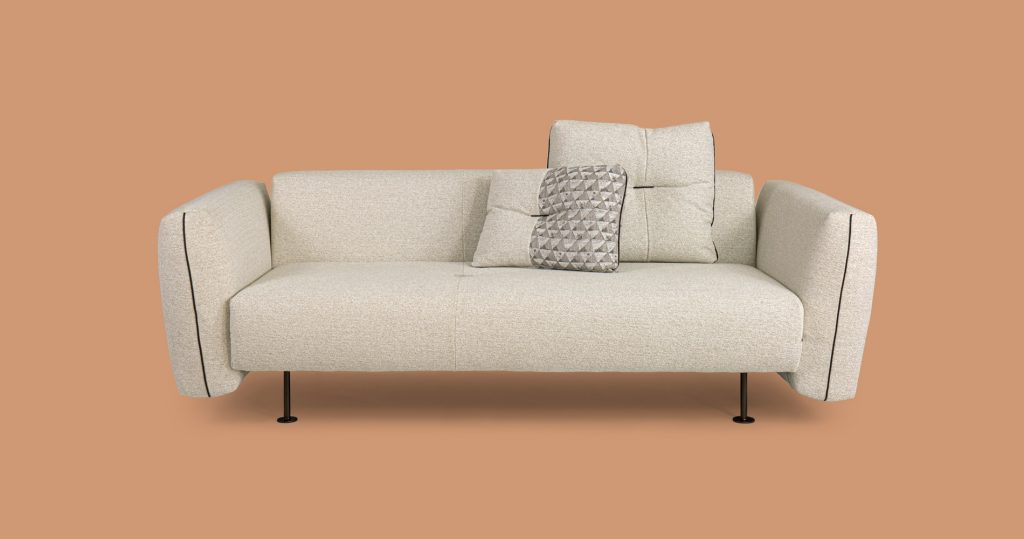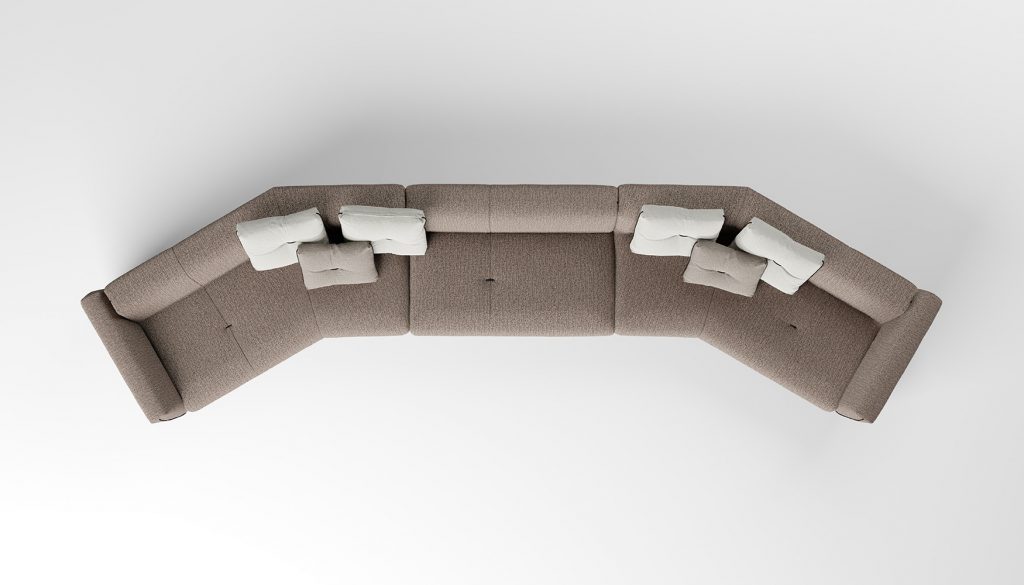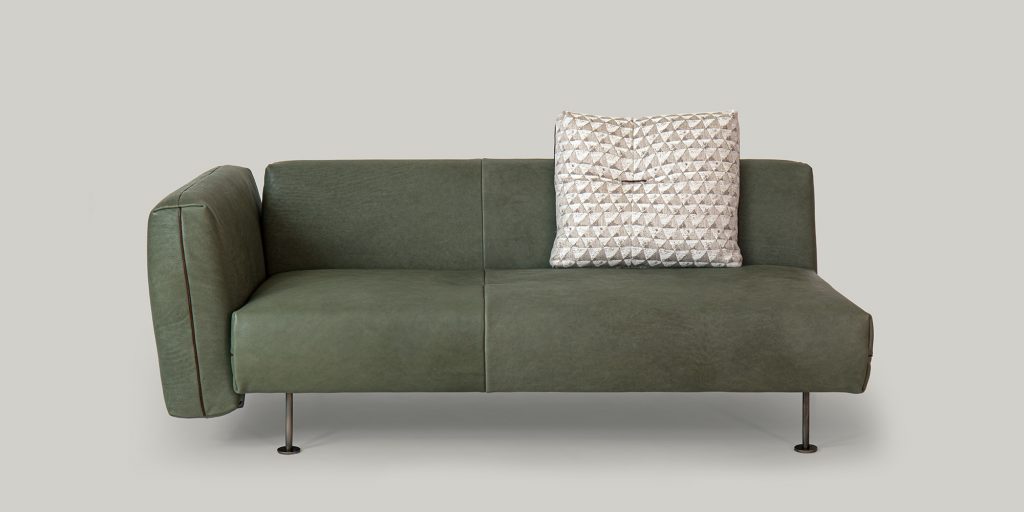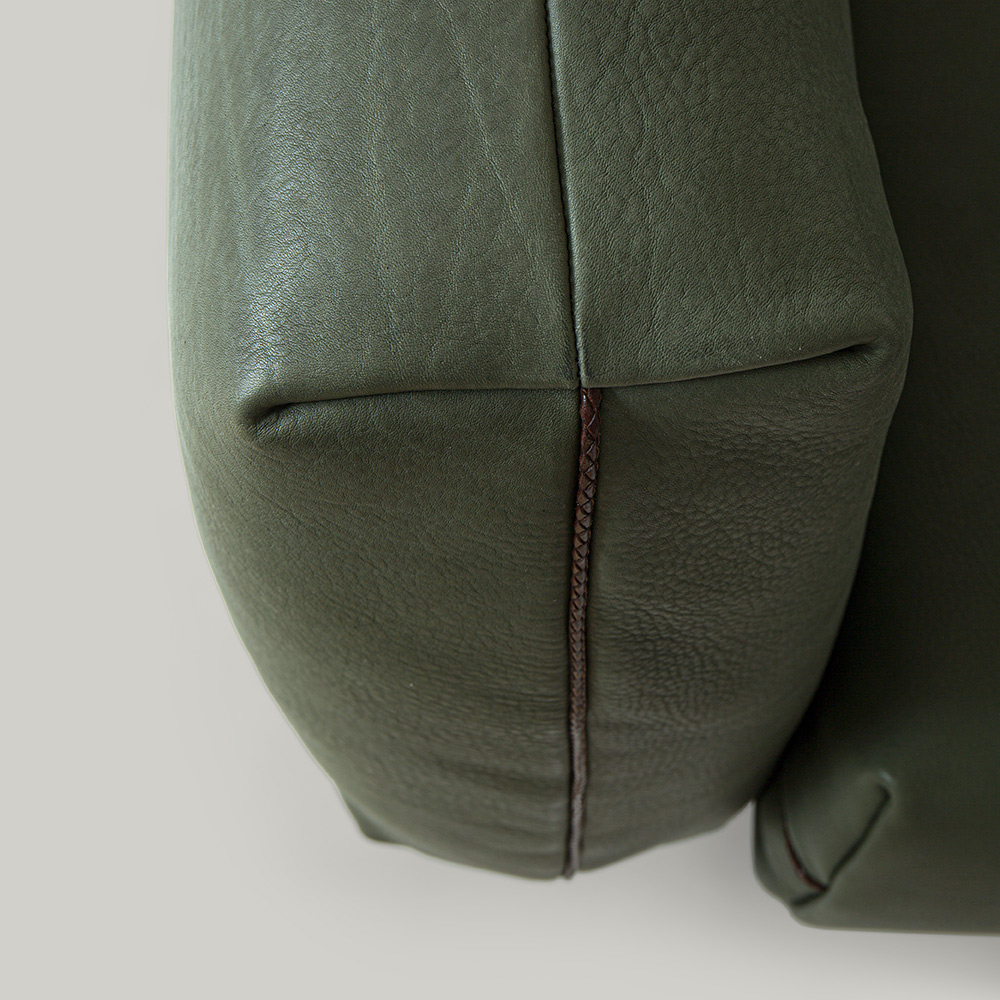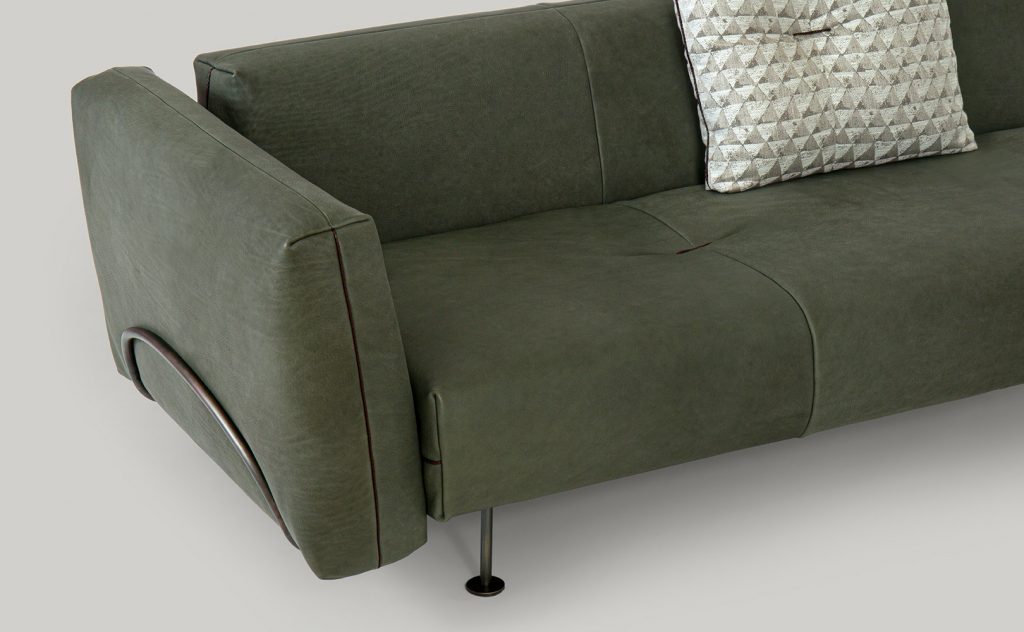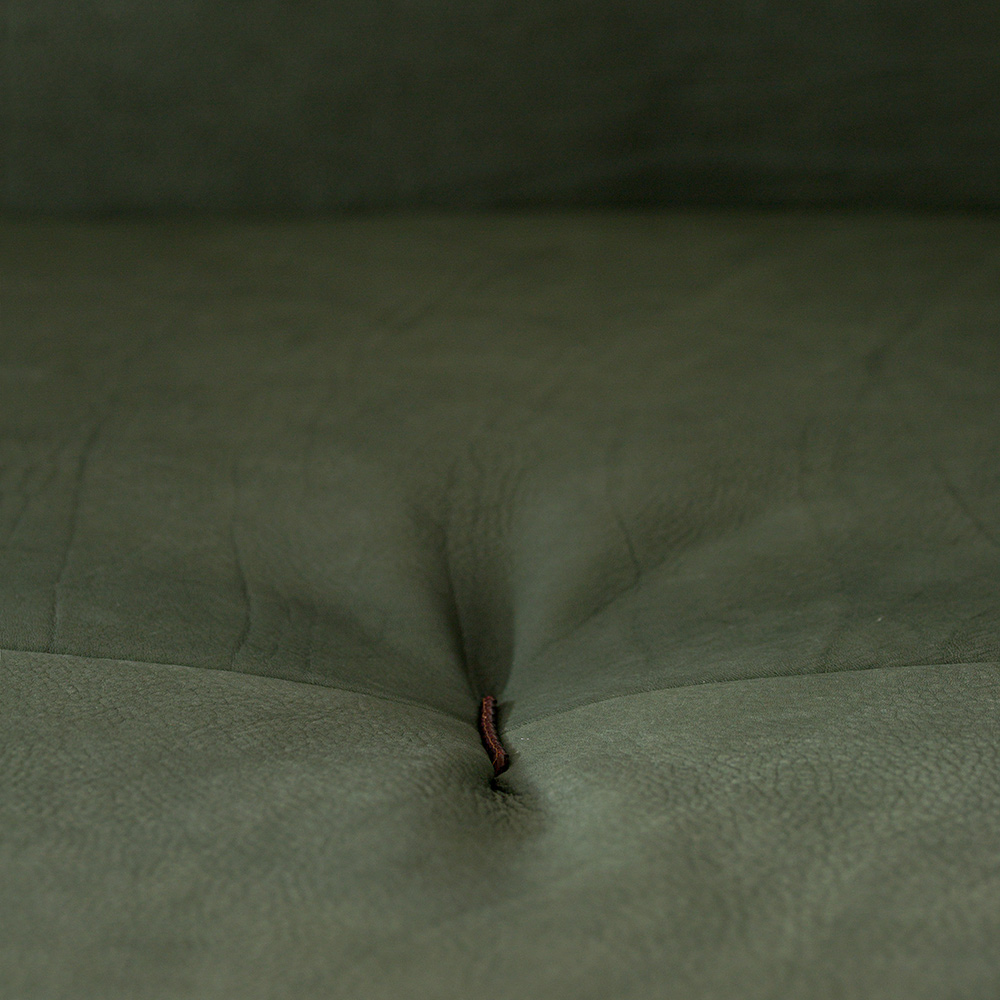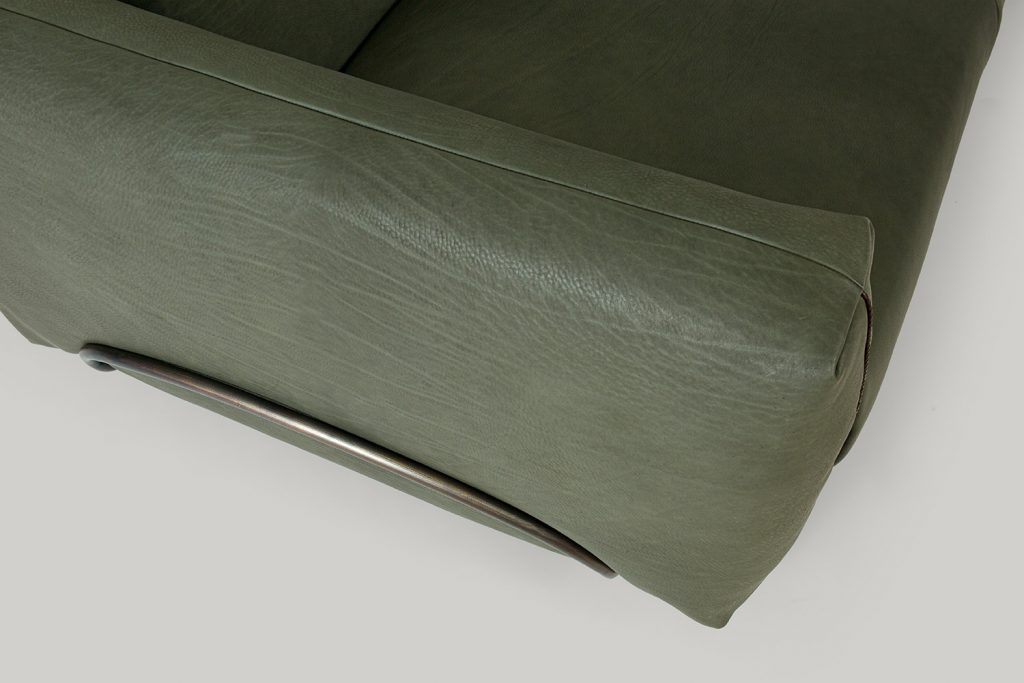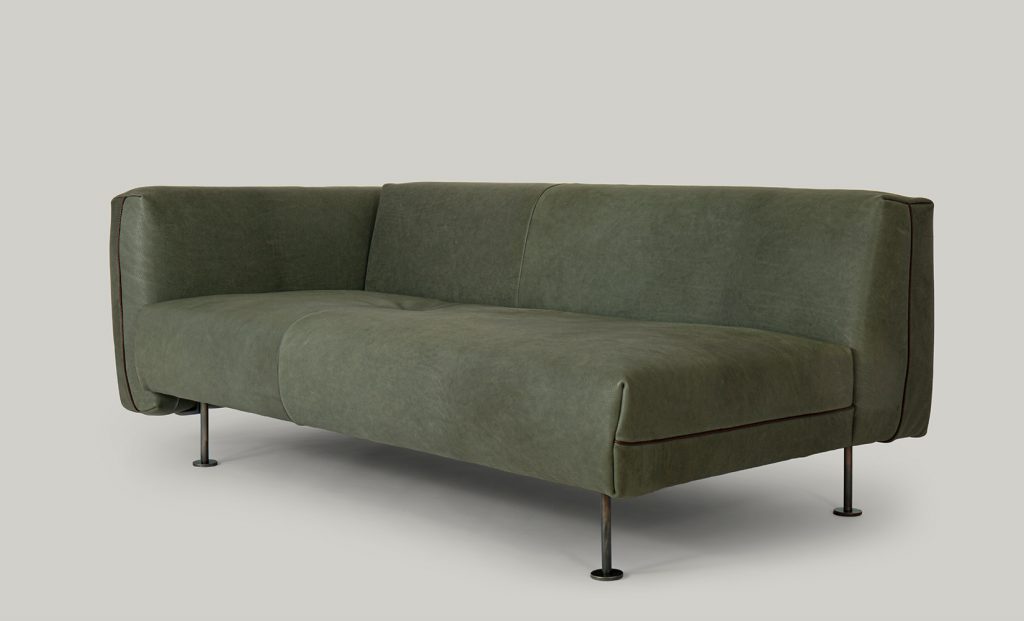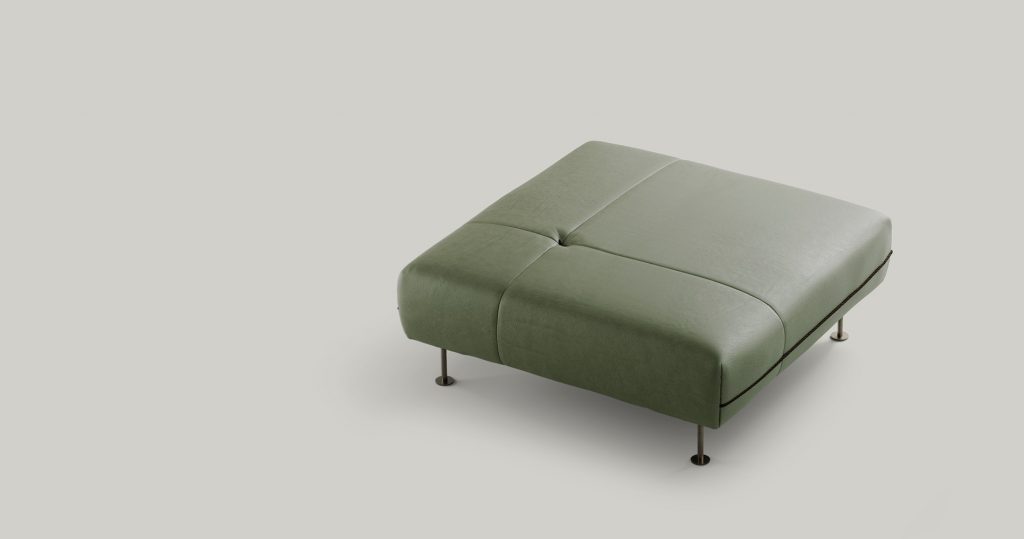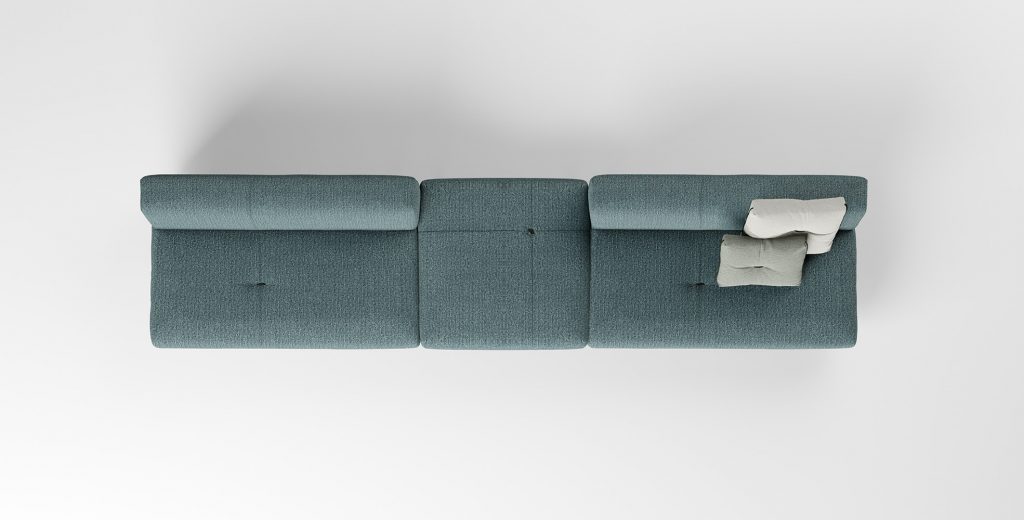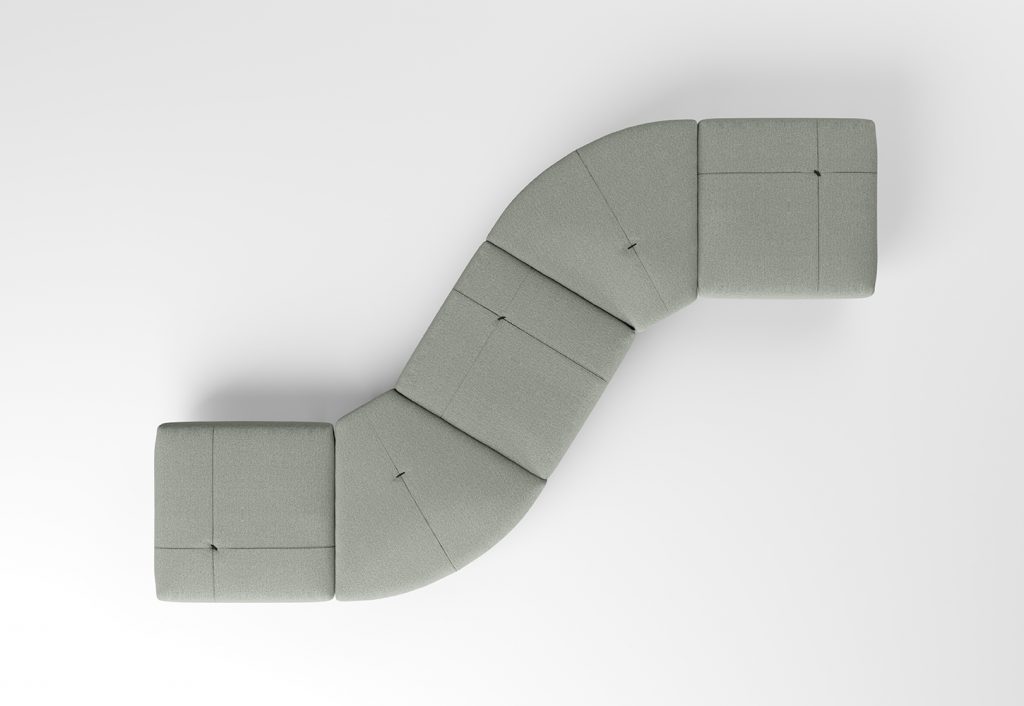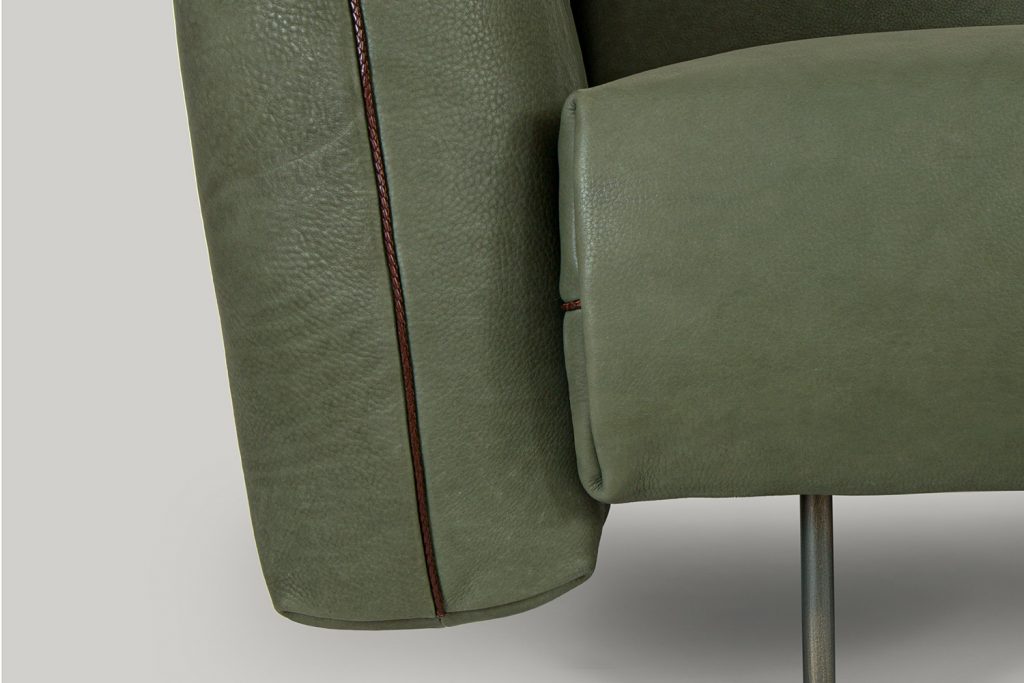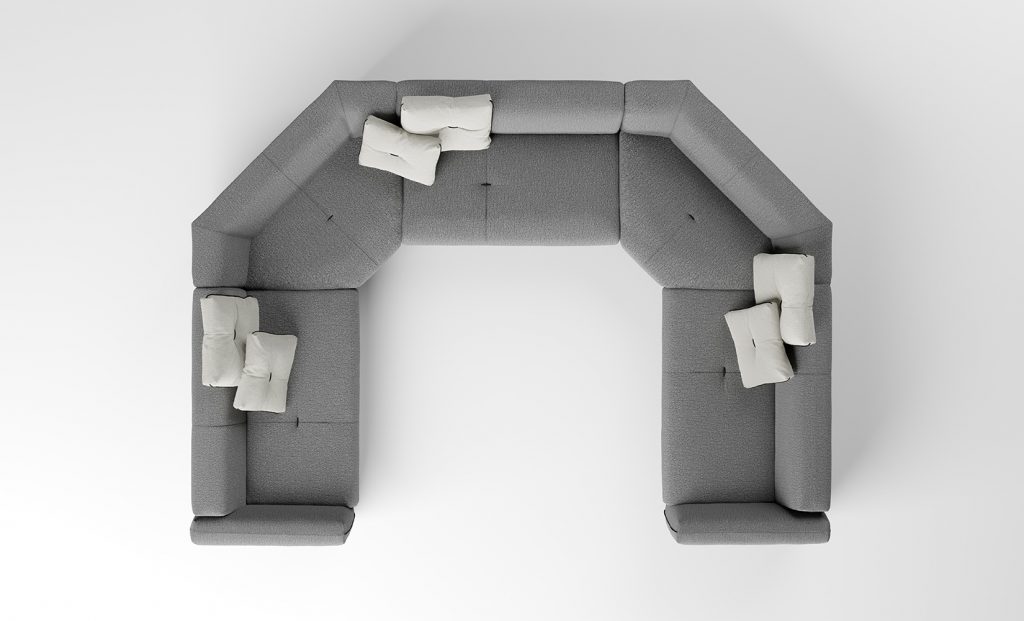 The Shifu sectional sofa has been designed to allow maximum freedom of design. In addition to a wide range of elements, you can choose whether or not to add one or two armrests. Armrests can be added to all elements except for: pouf, 60° corner with and without backrest and 90° corner with and without backrest.
Structure:
poplar plywood and solid wood.
Seat springing:
criss-crossed elastic straps.
Fillings:
fixed frame in differentiated density 35/40 Kg/m3 polyurethane foam. Fixed seat cushions in polyurethane foam density 30/35Kg/m3.
Detail:
each element of the product is elegantly embellished with a woven leather piping called "Safari".
Feet and armrest decor:
in lacquered or galvanized metal.
It is advisable to embellish the sofa with the optional decorative pillows recommended in the images.