Harmony
DESIGN CARLO BIMBI /2016
Armchair version of the harmony collection, this love seat has a very up to date and modern design adapted to organic forms of homely flavour. The leather upholsteries and grosgrain finishes enhance the whole with a taste of good italian design which always remains in step with the times.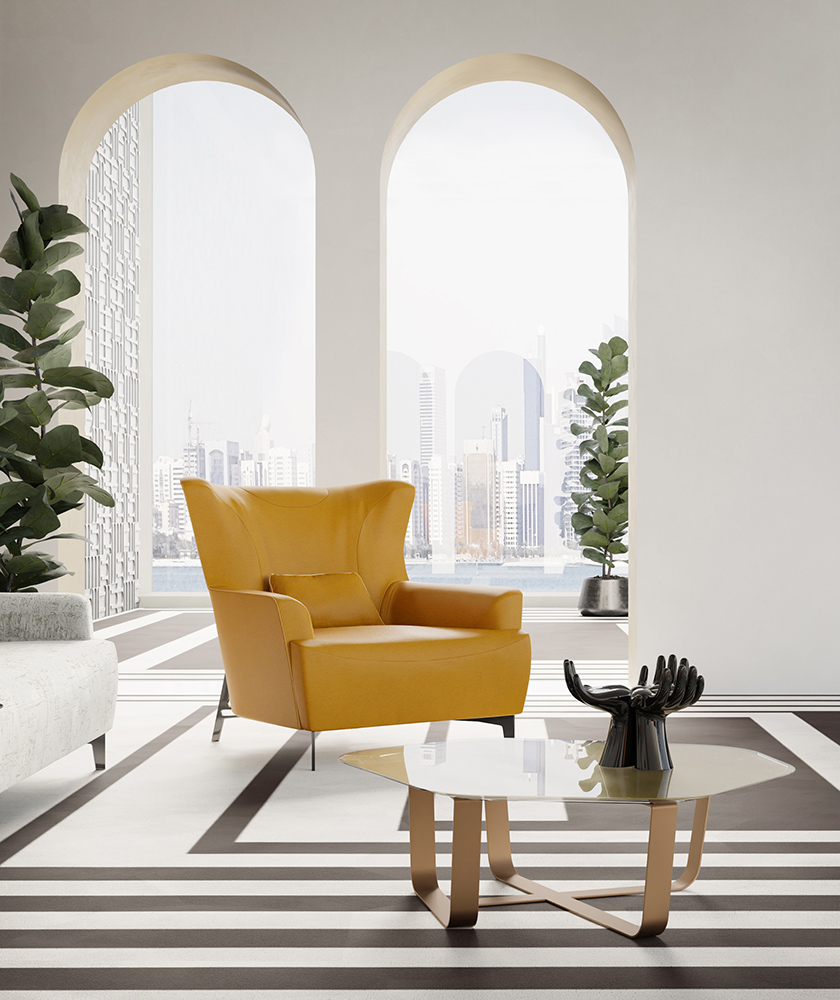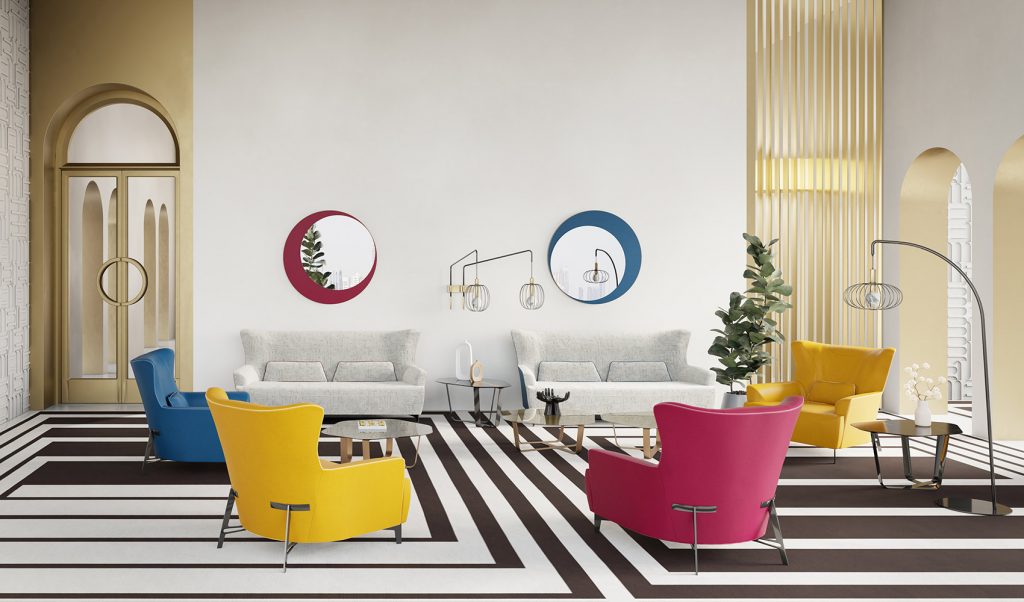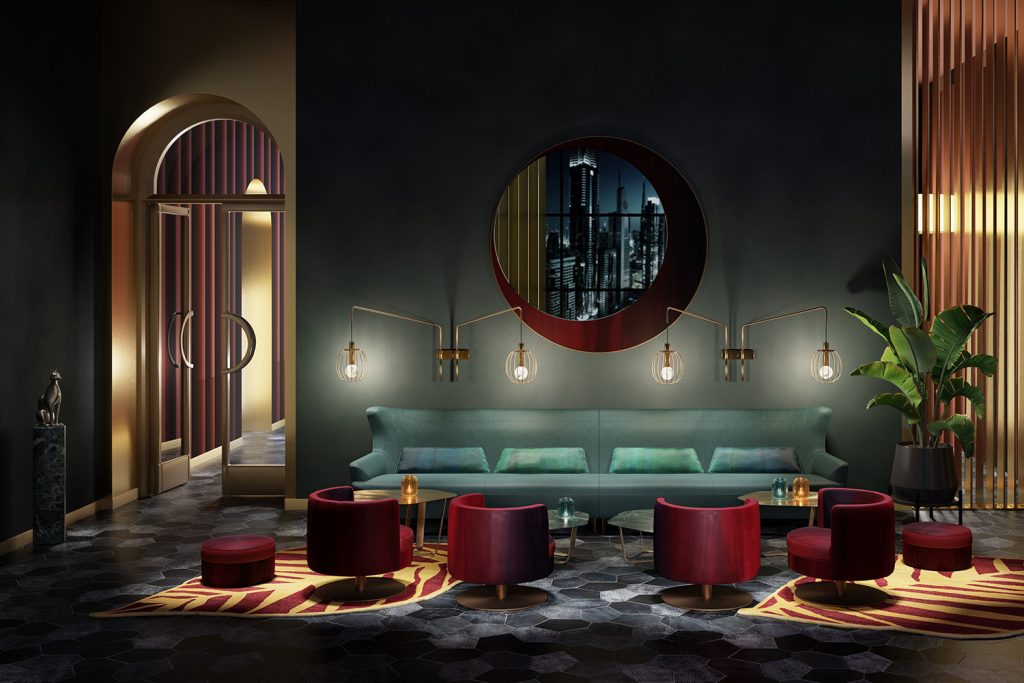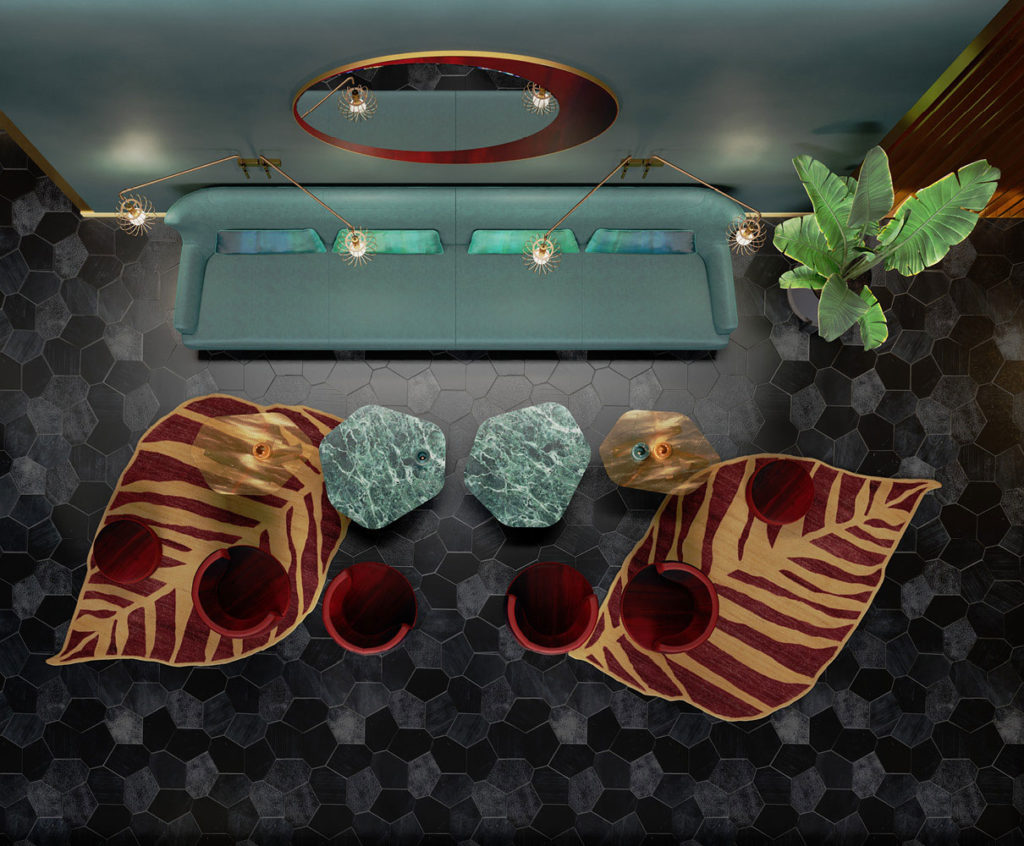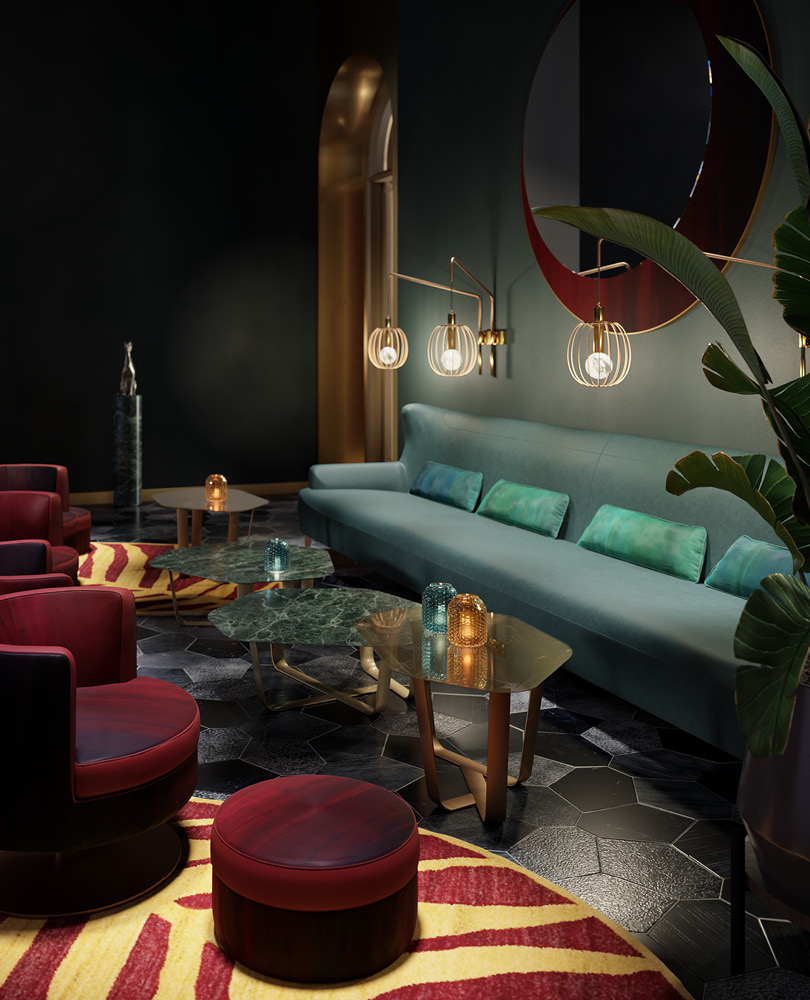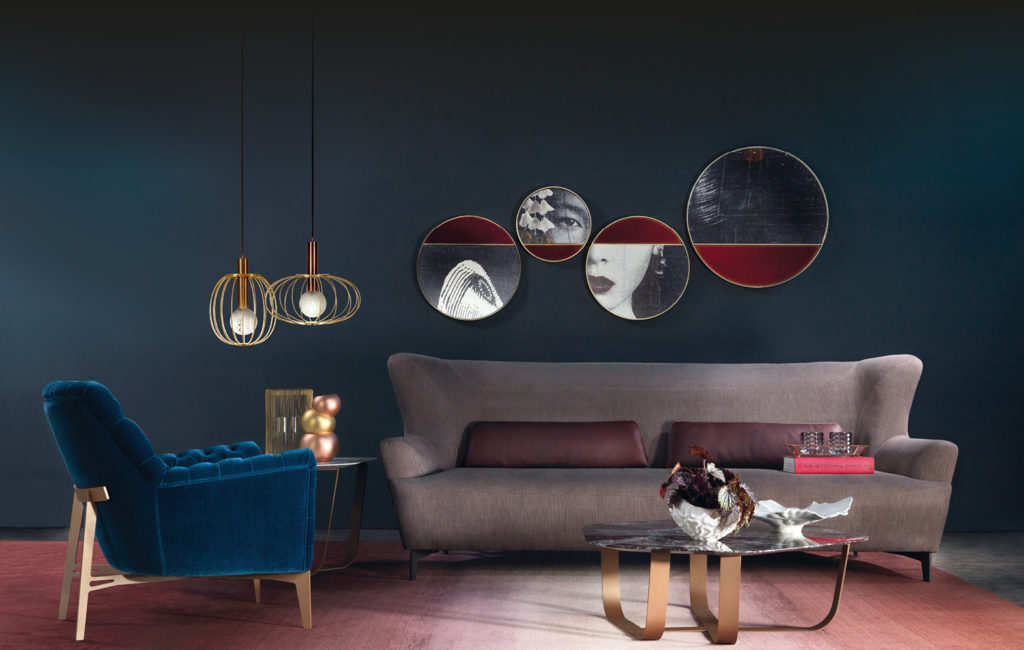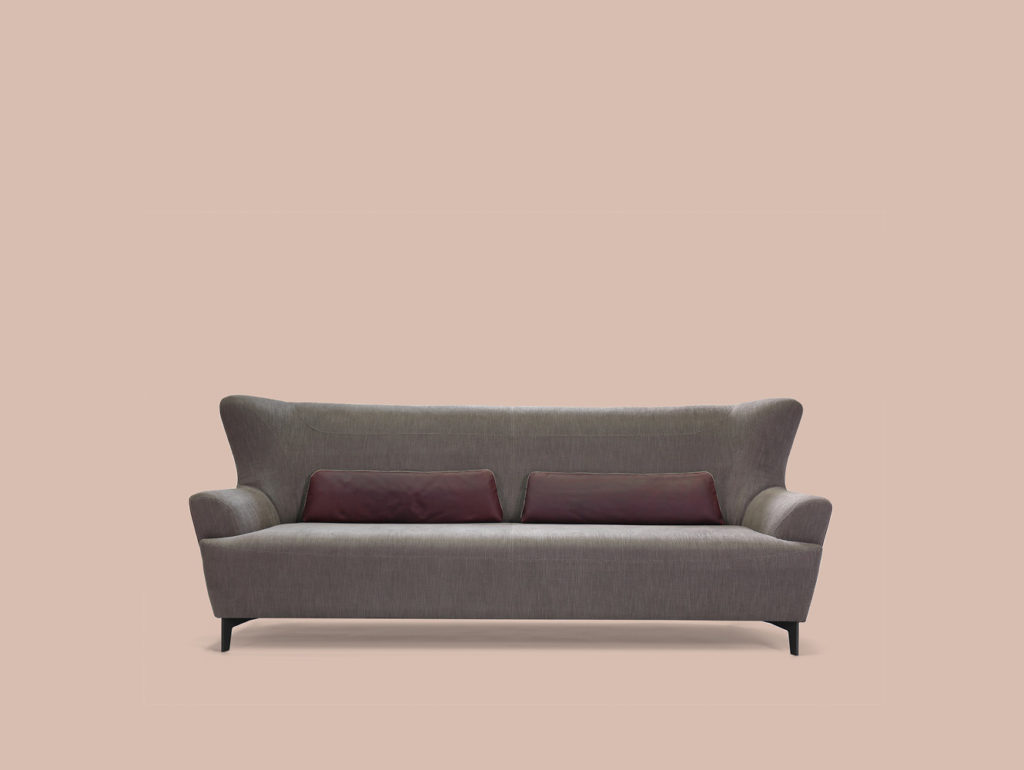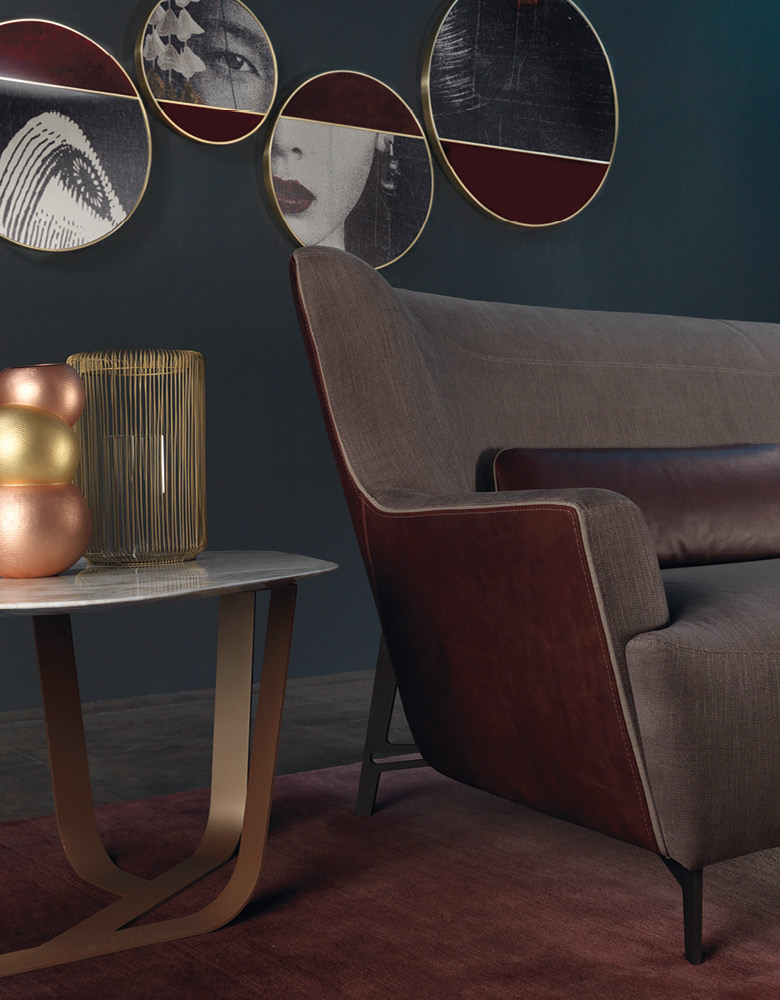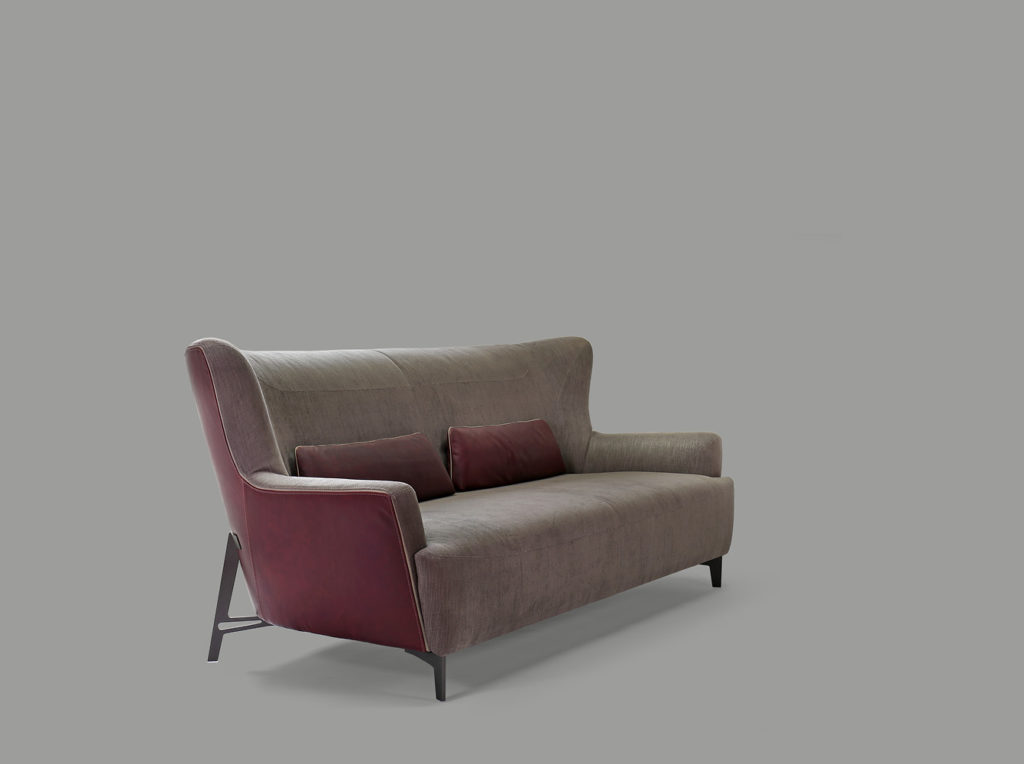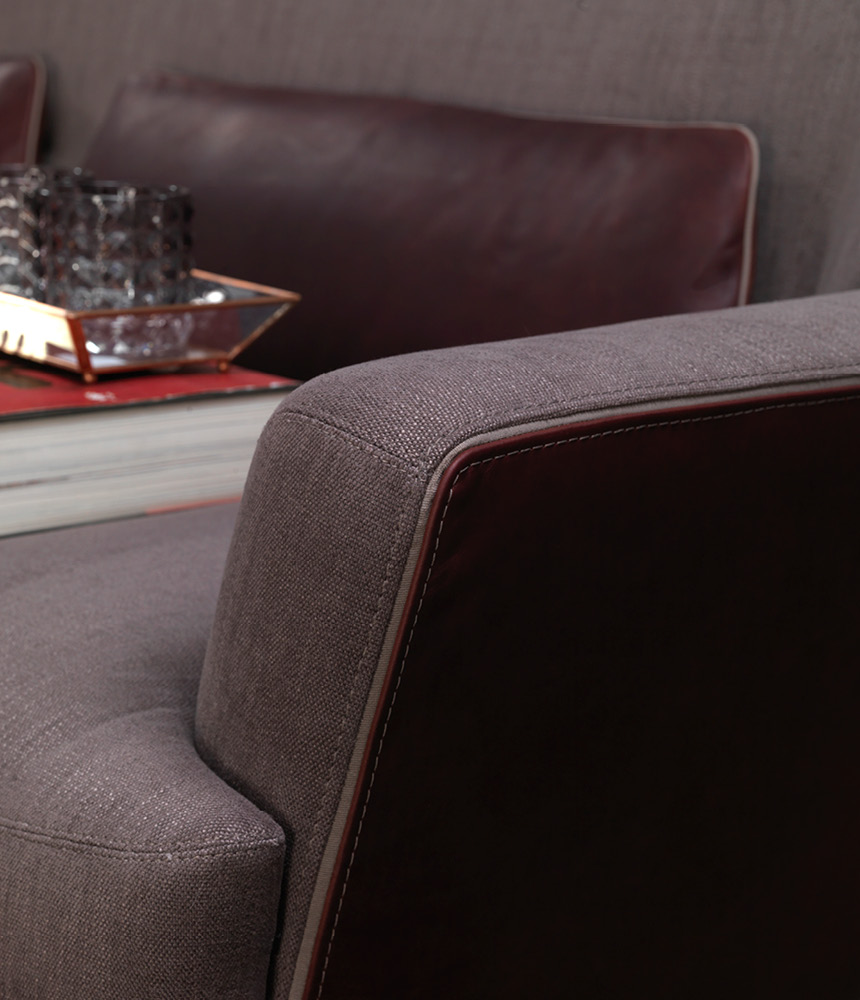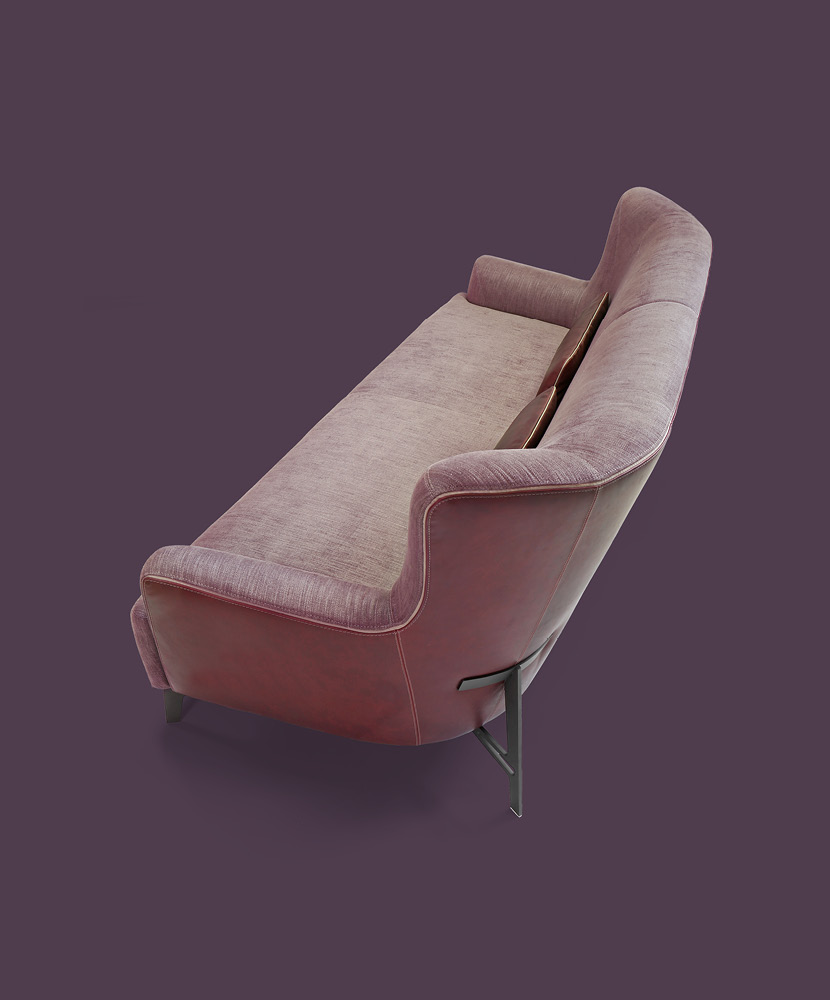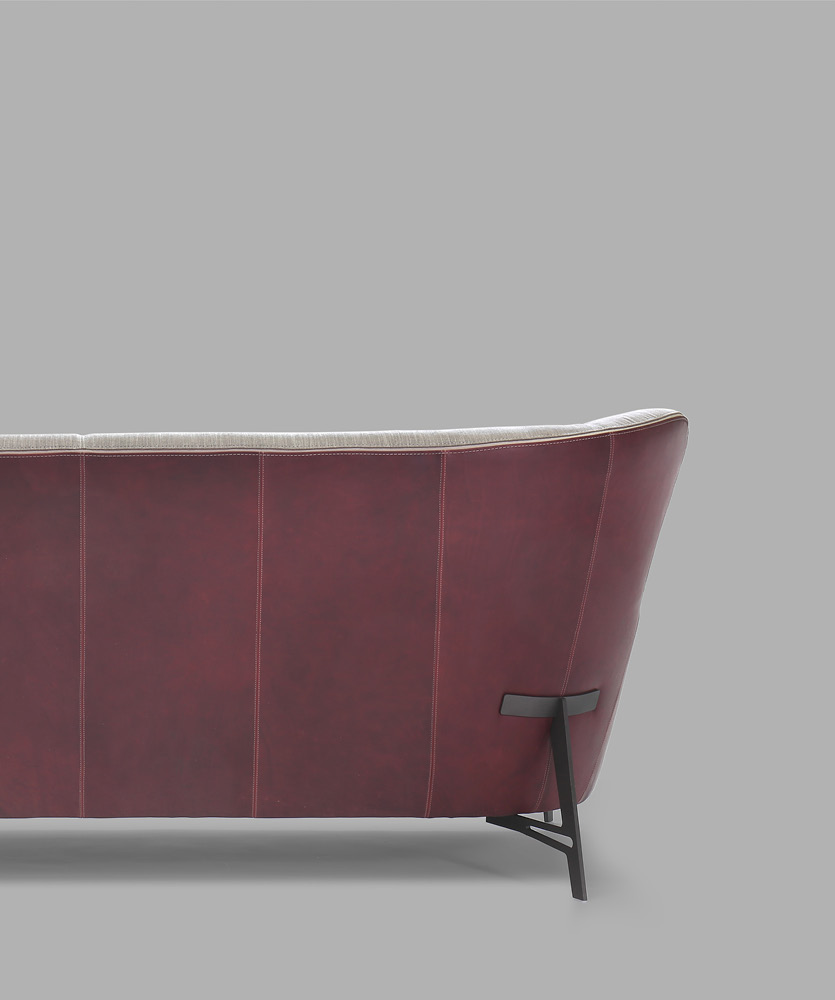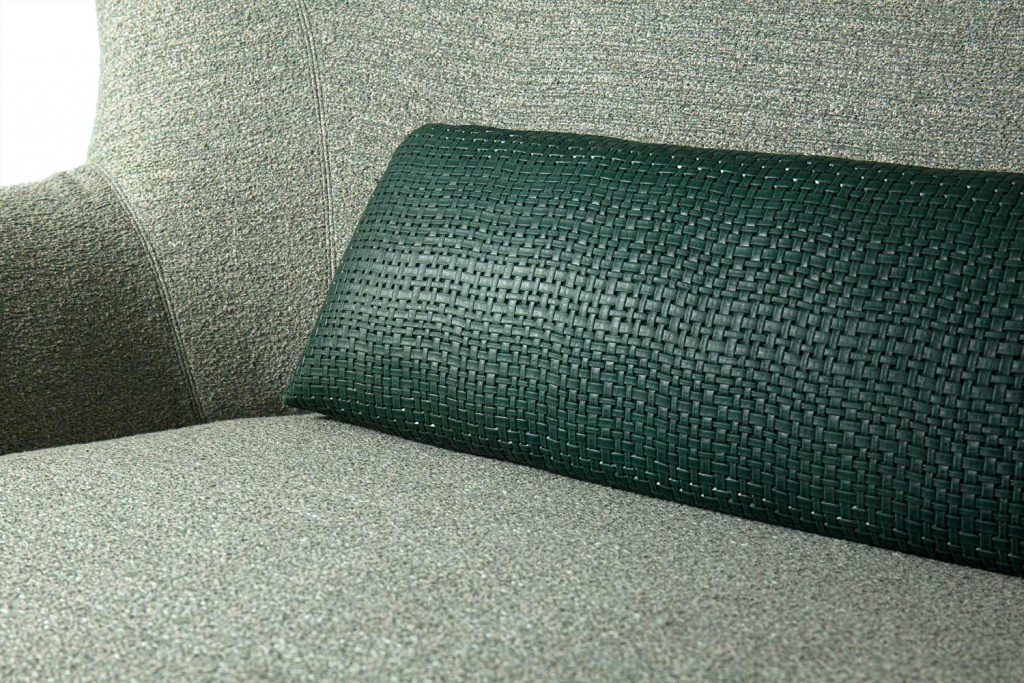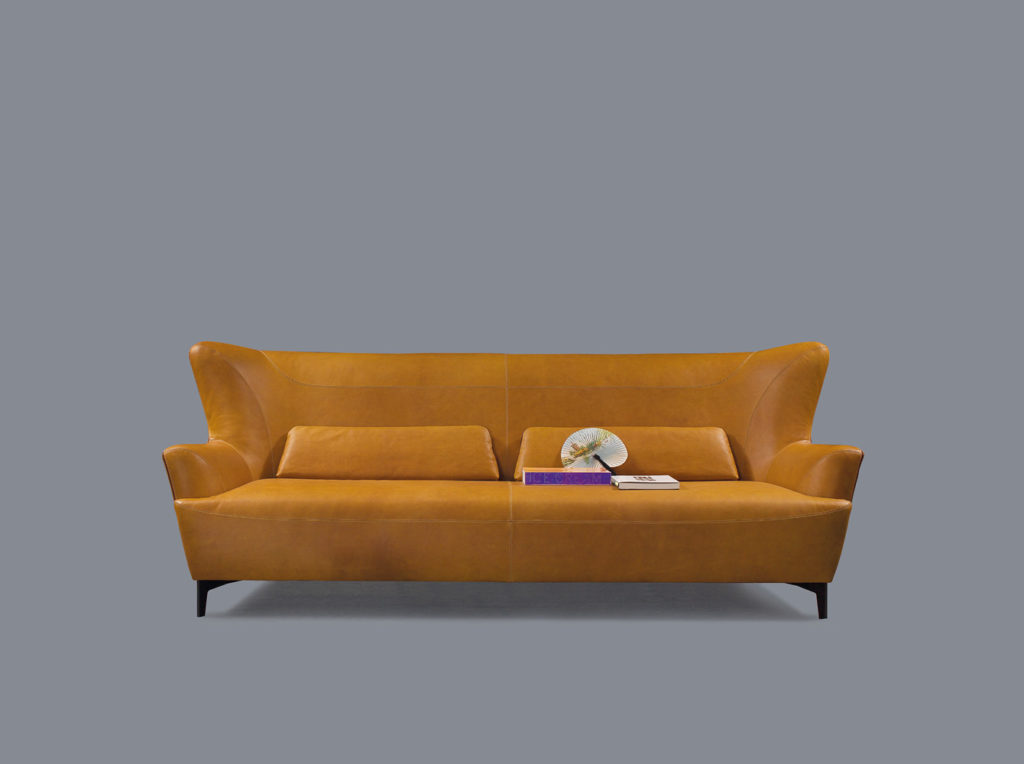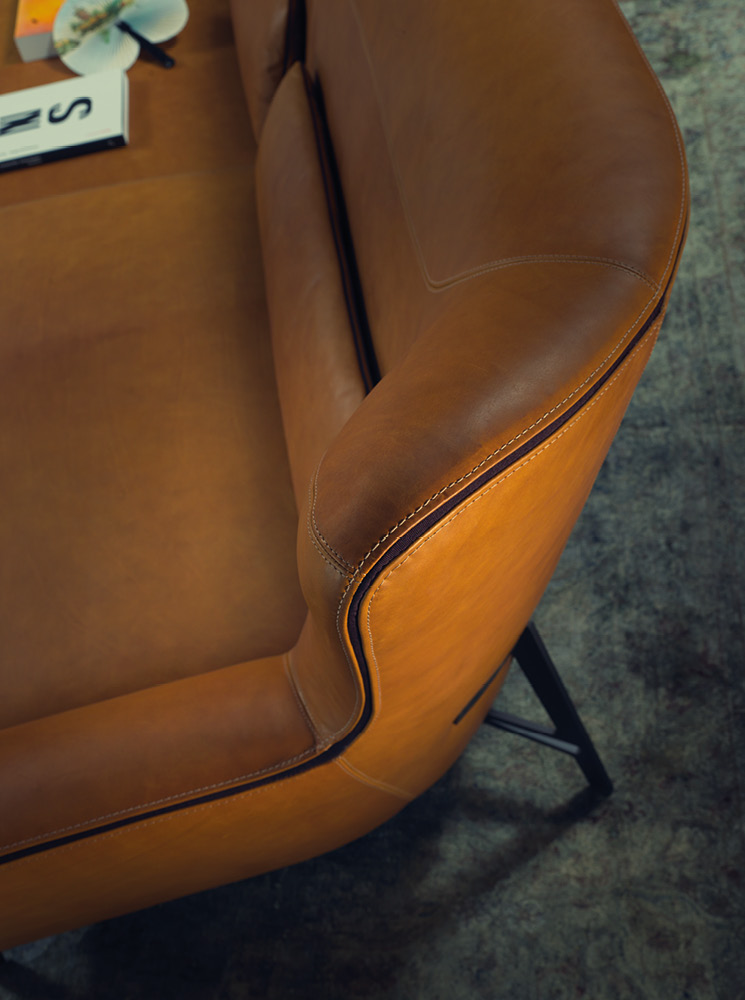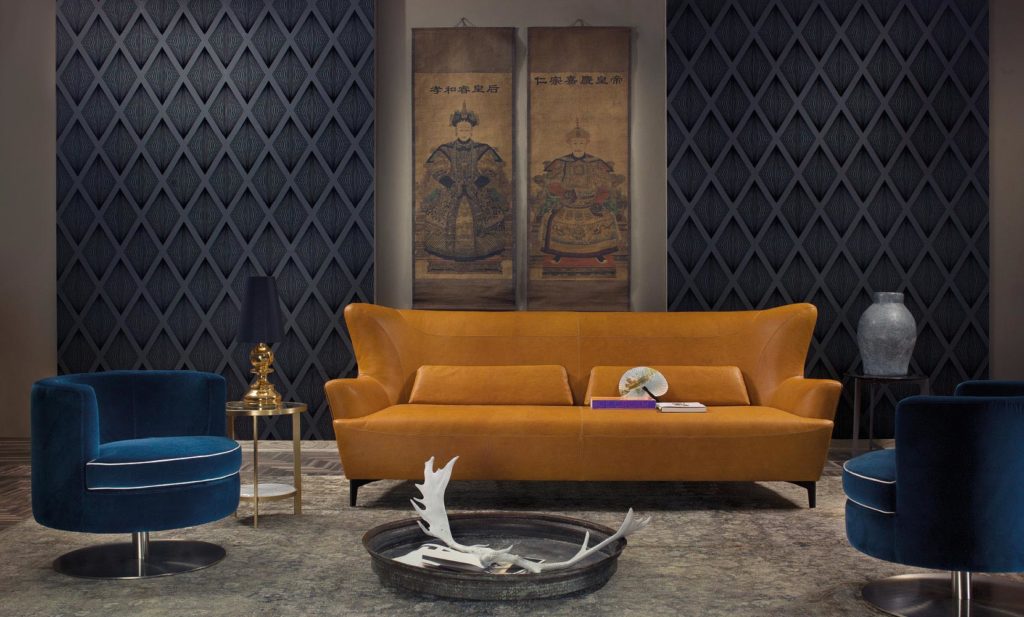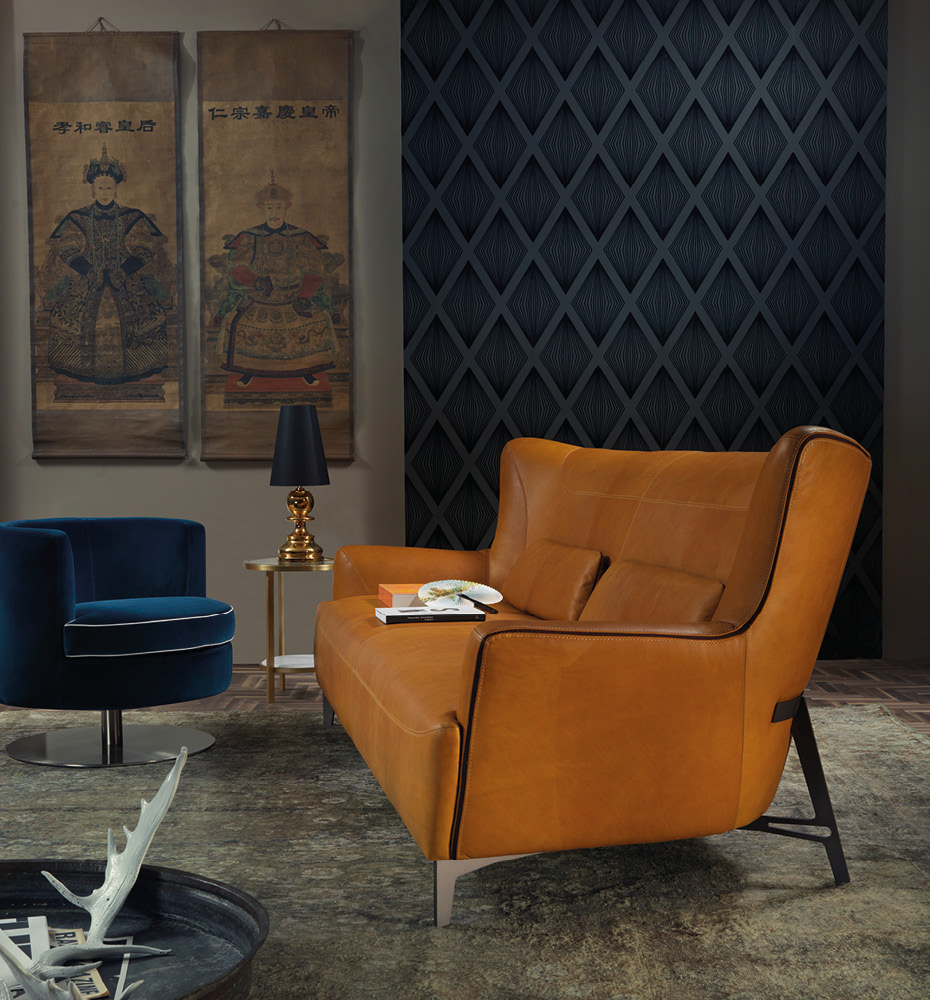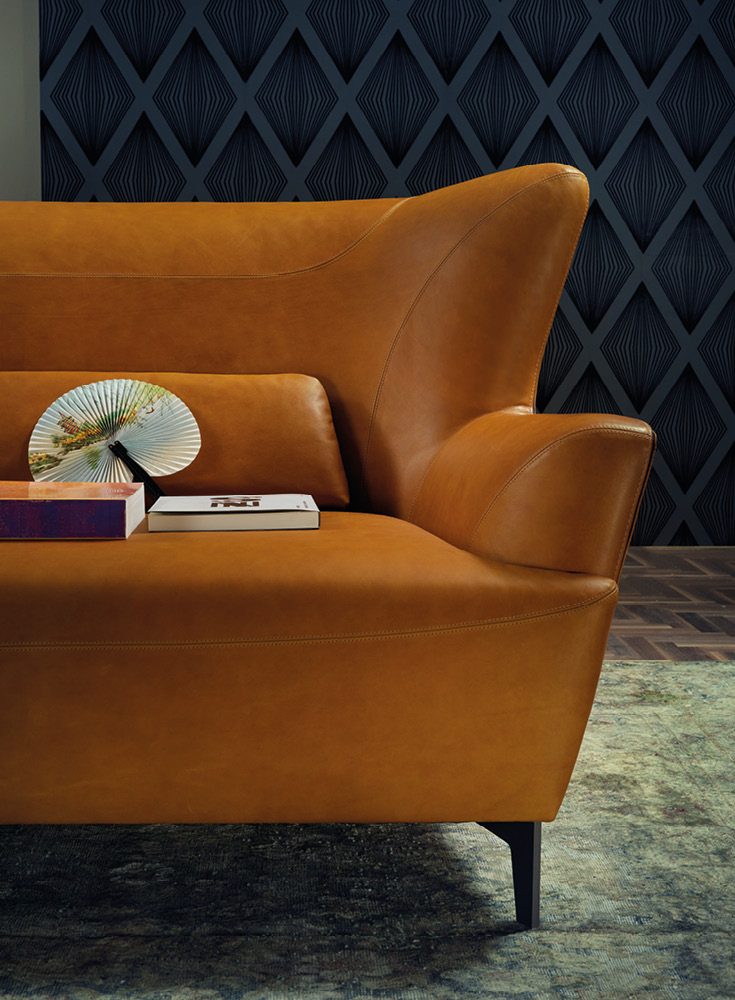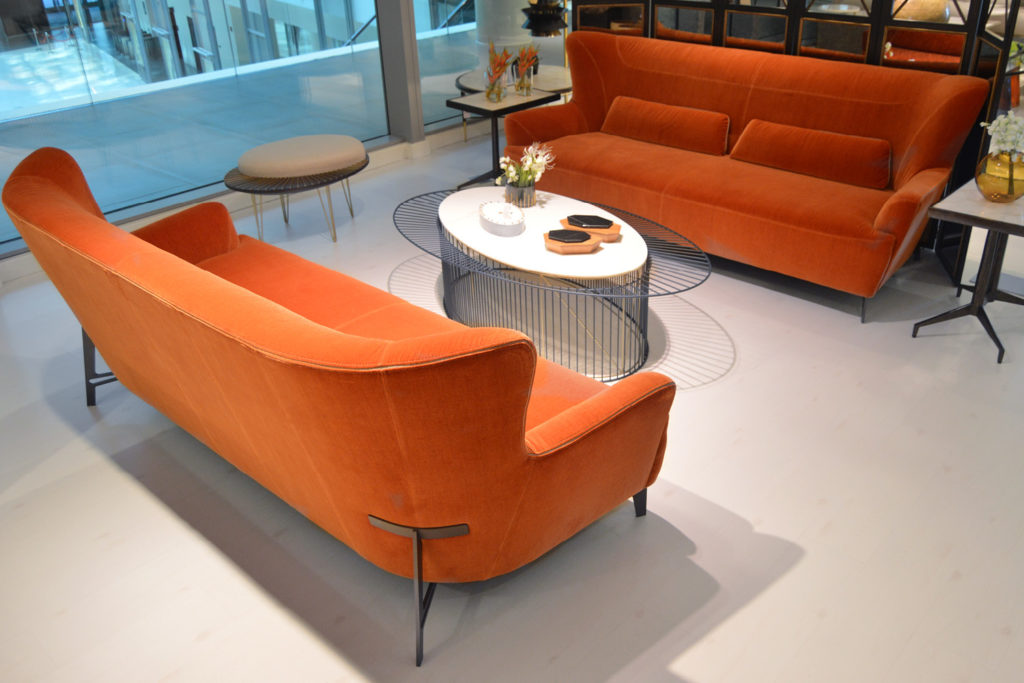 "In Design, I look for balance and soberness; what I like about Design is the relationship it creates between different actors and protagonists, from the Market to History".
STRUCTURE
POPLAR PLYWOOD AND SOLID WOOD.
SEAT SPRINGING
CRISS-CROSSED ELASTIC STRAPS.
Fillings
FIXED FRAME AND BACKREST IN DIFFERENTIATED DENSITY 25/35/40KG/M³. FIXED SEAT CUSHION IN POLYURETHANE FOAM DENSITY 25/35KG/M³.
DETAIL
THE FRAME PERIMETER IS OUTLINED BY A GROS-GRAIN RIBBON THAT ENPHAZISES THE SHAPE. THE SEAT AND INNER FRAME ARE EMBELLISHED WITH AN ELEGANT SADDLED CROSS STITCHING.
FEET
in lacquered metal or galvanized with appropriate plastic glides.
ELEGANT DETAIL
SADDLED CROSS STITCHING.
IN THIS MODEL THE LOW BACK PILLOWS ARE INCLUDED.