Ayton
Design Carlo Bimbi /2019
Armchair that is part of the Ayton seating system where past and present, tradition and innovation combine generating contrasting sensations: the strict lines of the support contrast with the soft curves of the upholstery, the smooth surfaces combine with soft fabrics, and the most precious leathers with refined yarns. The austerity of the frame, inspired by Nordic geometries of the '50s, fades into the informal comfort of the contemporary seat and backrest.  Like a flying carpet, the structure rises from the ground in a horizontal plane as if in a shell that encloses a soft and welcoming heart. Ayton is a fully modular composition of seats and shelfs that naturally adapts to every space, from domestic to public.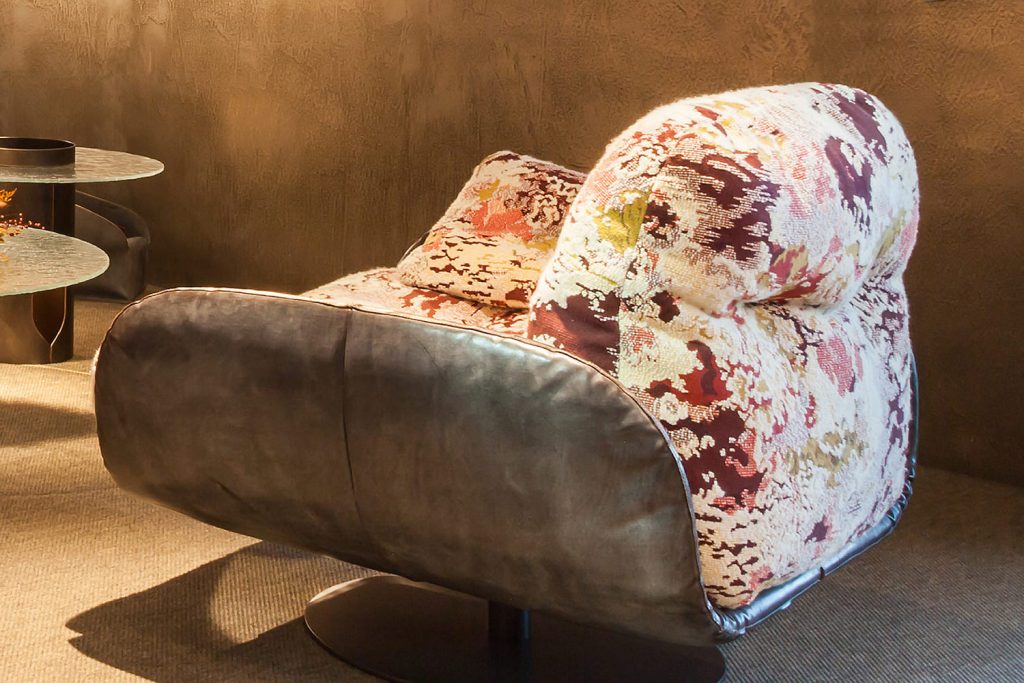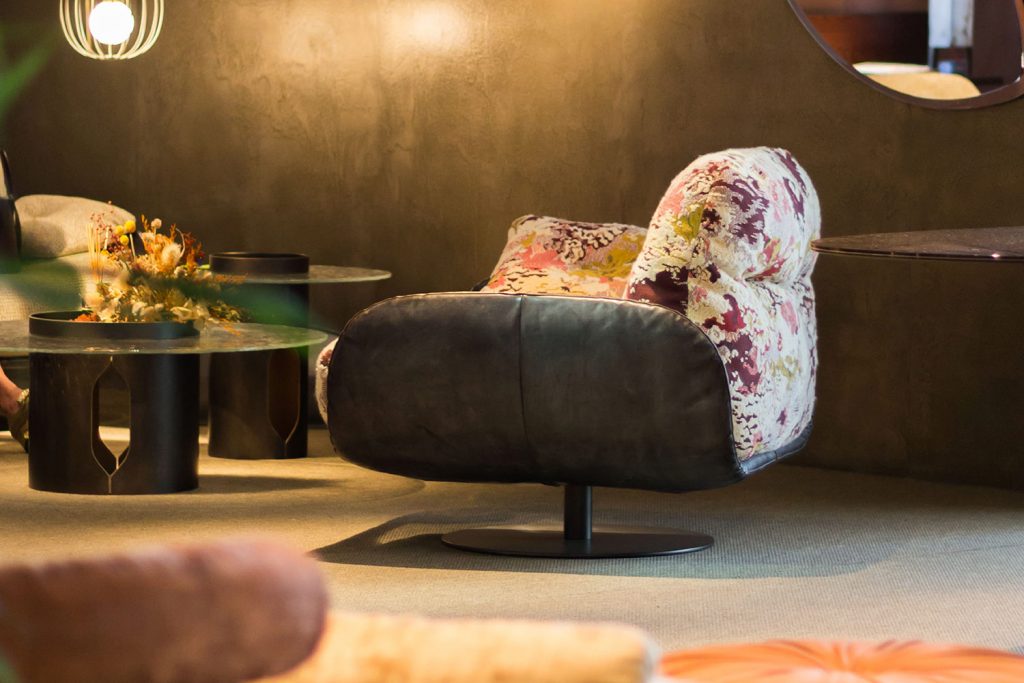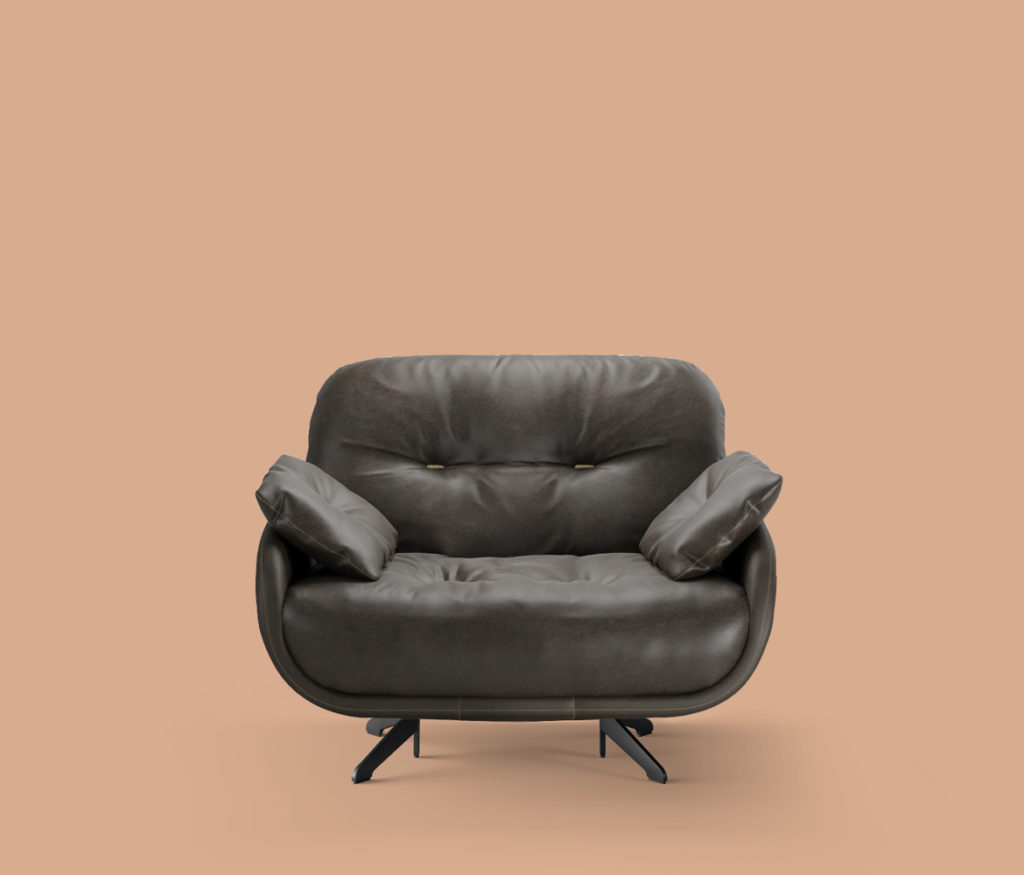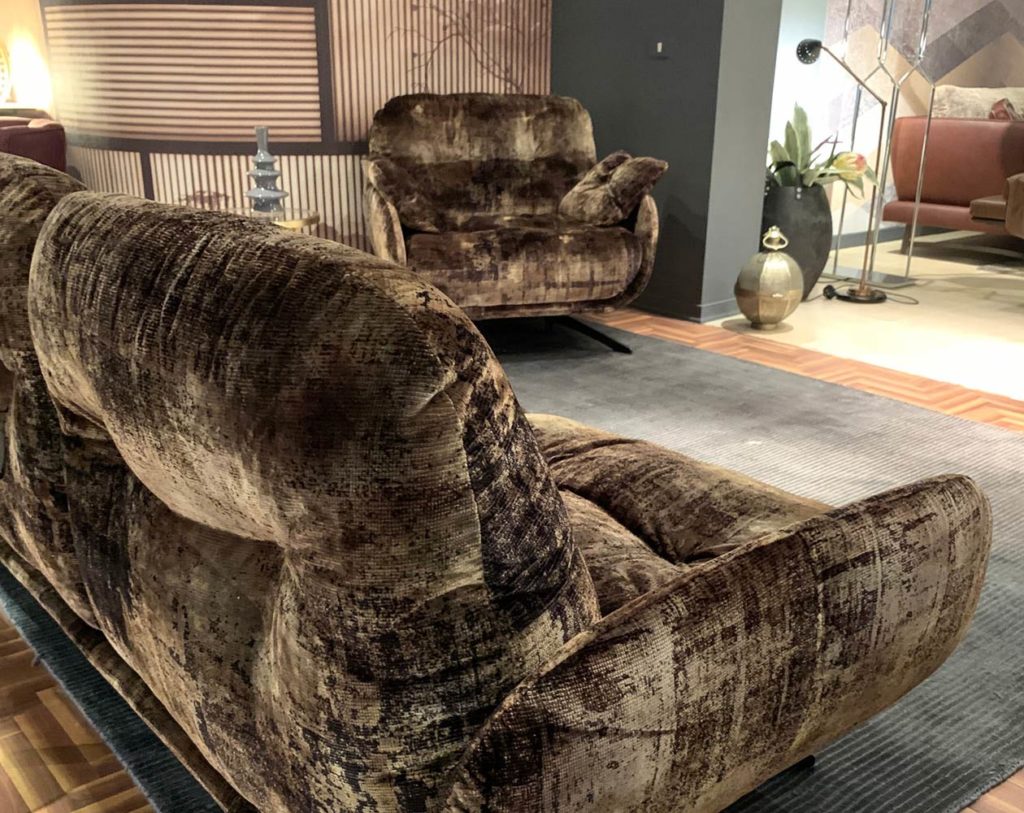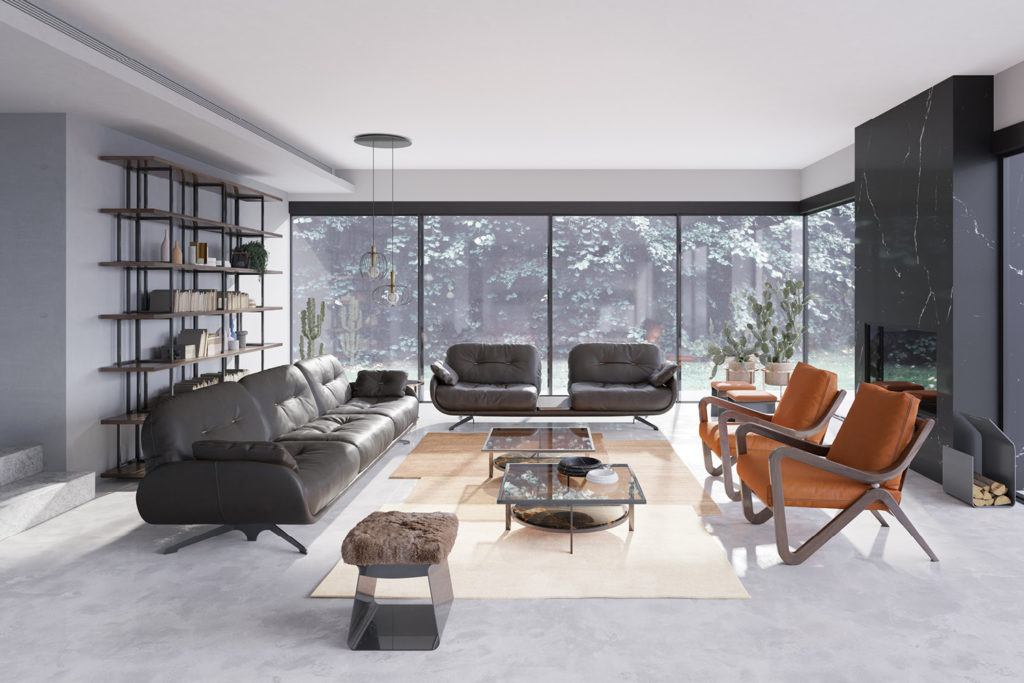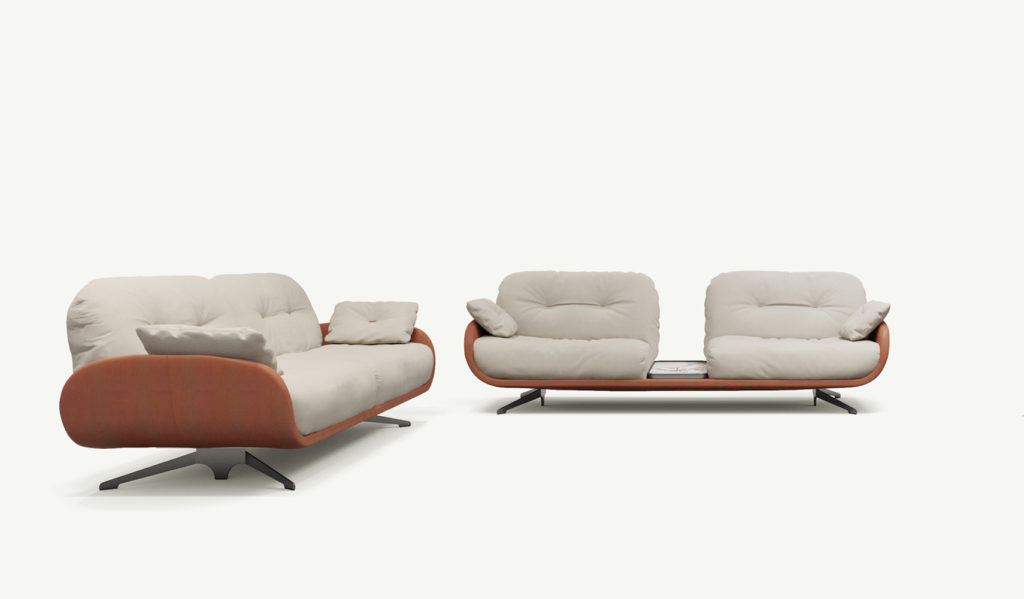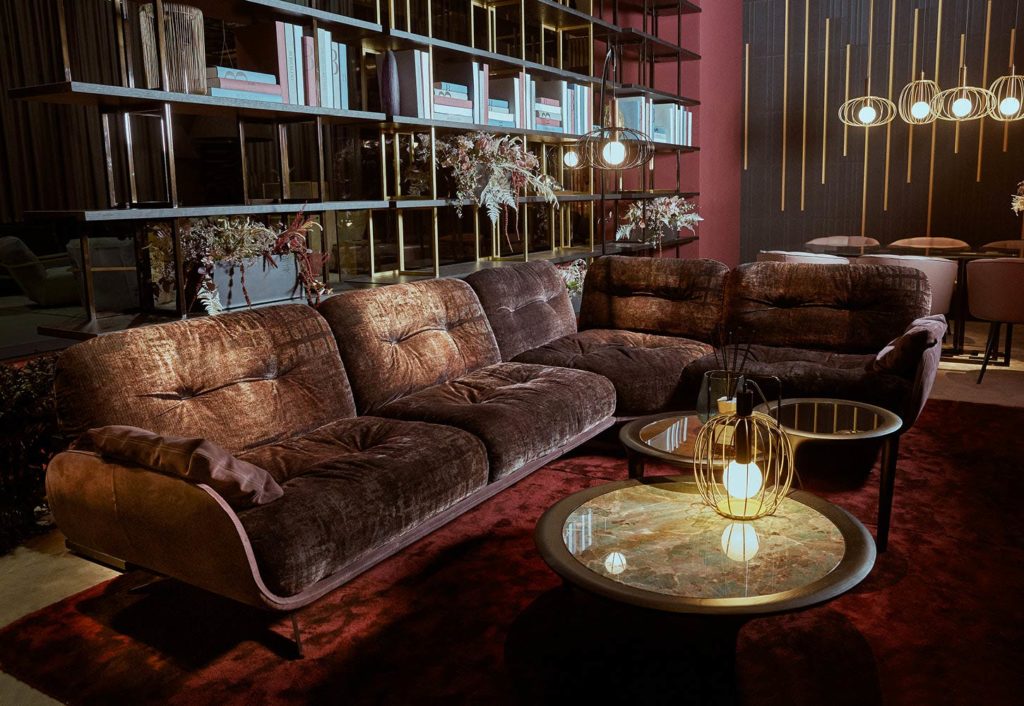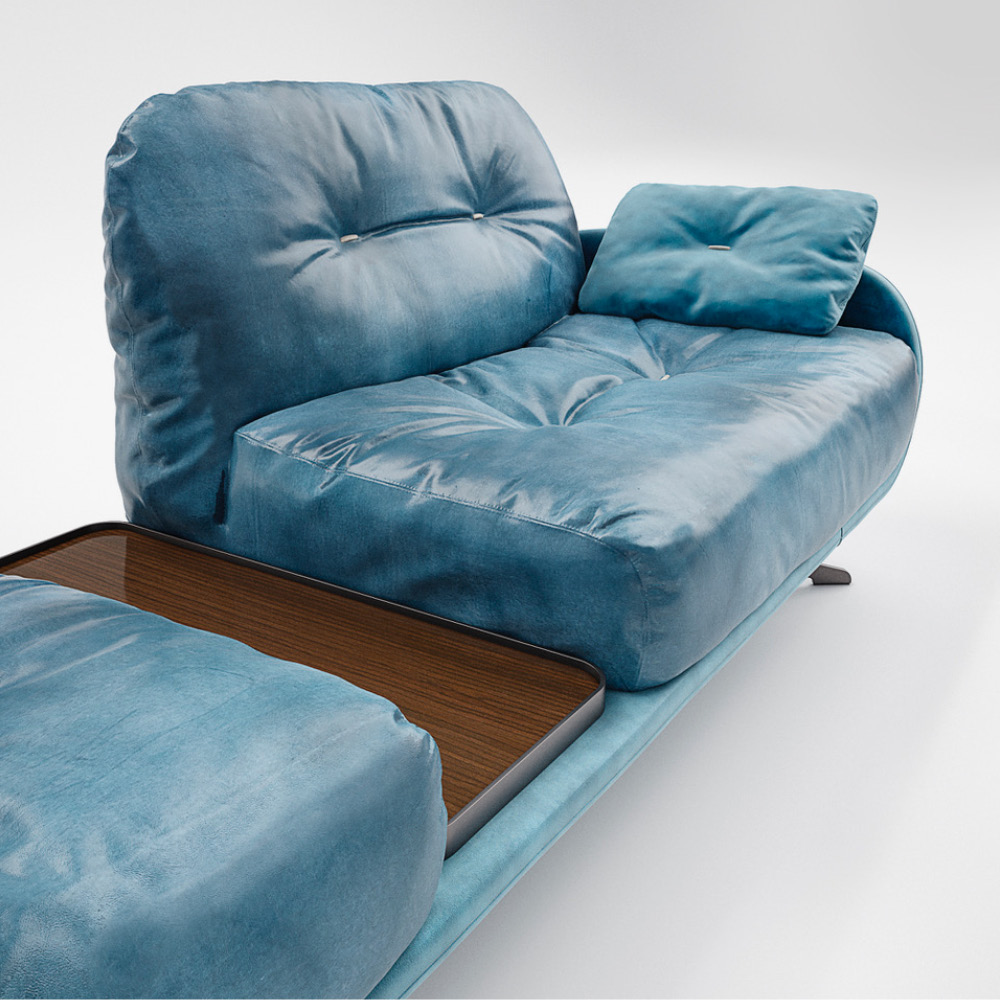 "In Design, I look for balance and soberness; what I like about Design is the relationship it creates between different actors and protagonists, from the Market to History".
Structure
In curved metal tube.
Seat springing
Frame in poplar plywood shaped and perforated to allow the exit of air from the feather pillow.
Backrest support
In metal tube with elastic straps.
Fillings
fixed backrest in density 25 Kg/m3 polyurethane foam and covered with feather quilt channelled in order to guarantee that the feathers remain neatly and constantly in place over time. The feather quilt gives roundness and softness. Fixed seat cushions in polyurethane foam density 35/30/25Kg/m3 covered with feather quilt channelled that gives softness to the cushion.
Detail
Double stitching emphasized by compact zig zag embroidery.
Feet
in lacquered metal or galvanized with appropriate plastic glides.