Godot
Design Andrea Andretta /2019
The cabinet-maker's hand makes it "supple" in every curve while the shape and perception of solid wood changes in every direction and the center of each coffee table becomes the seat of precious materials such as stone or netted crystal.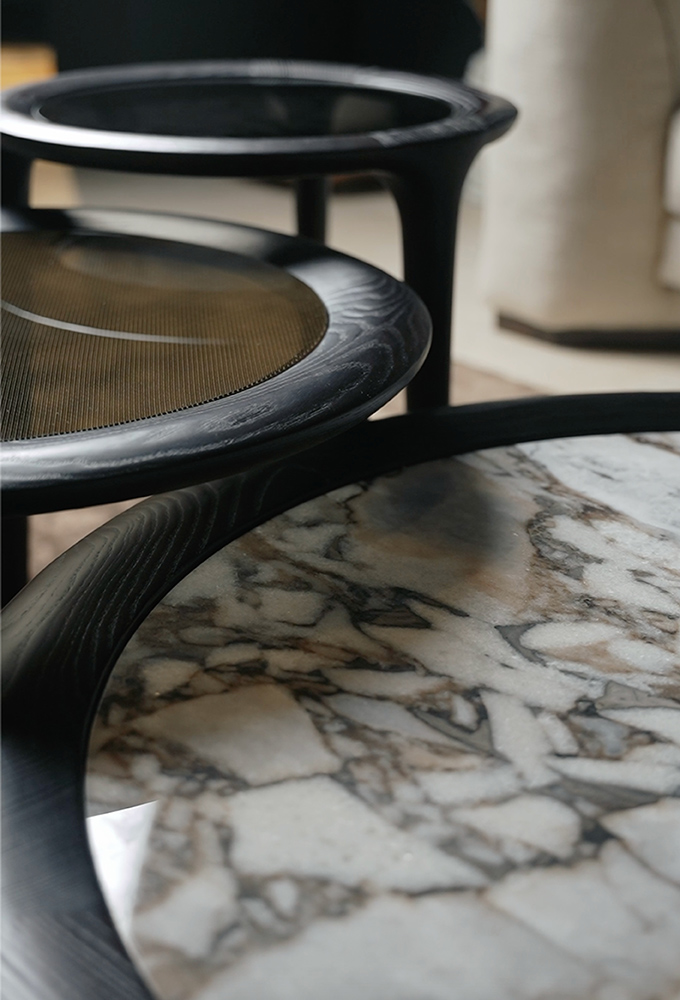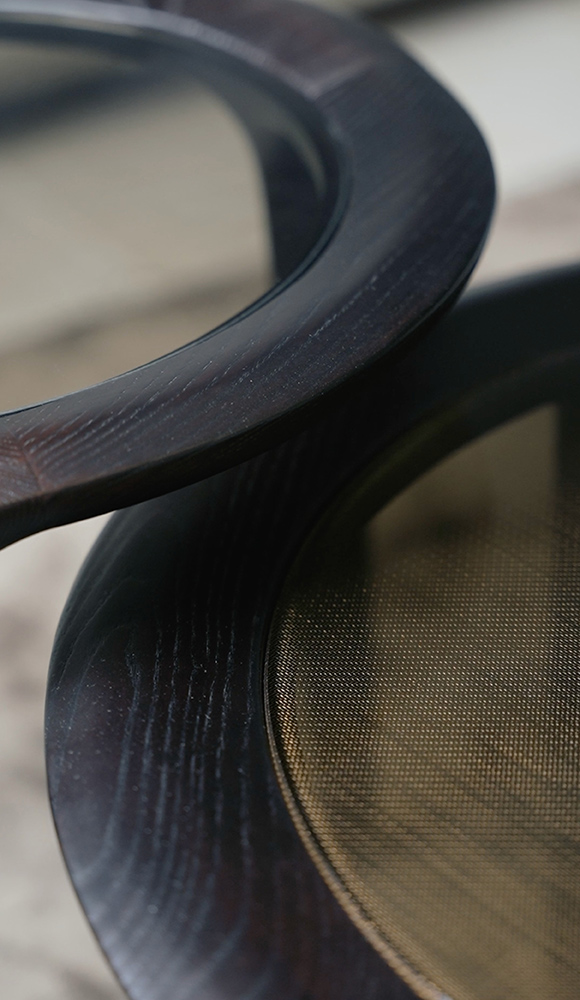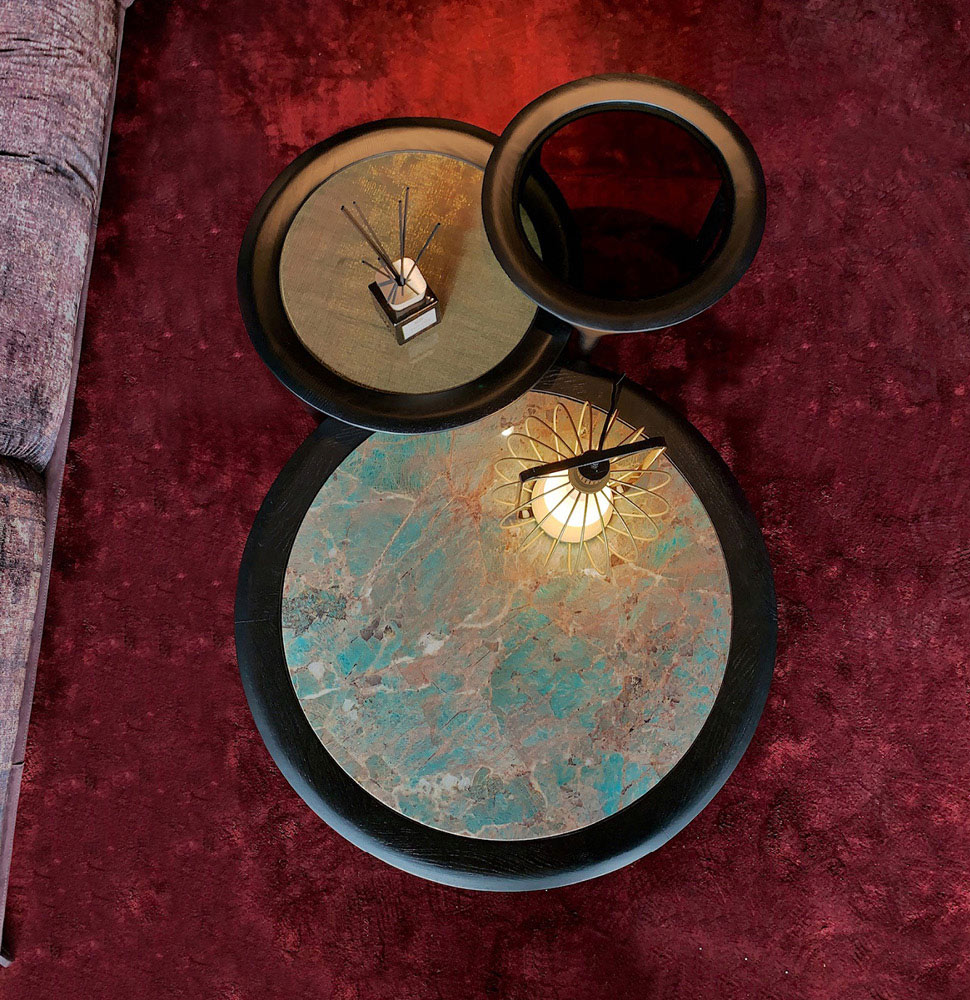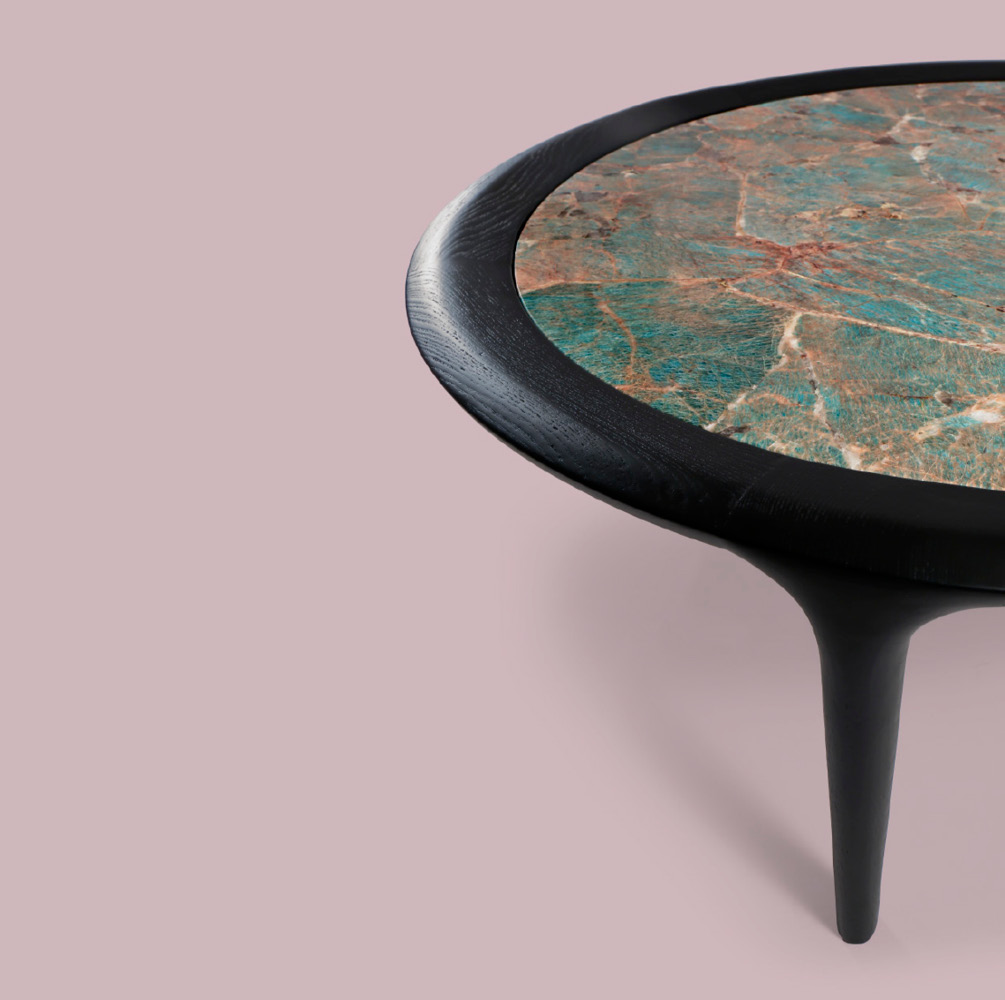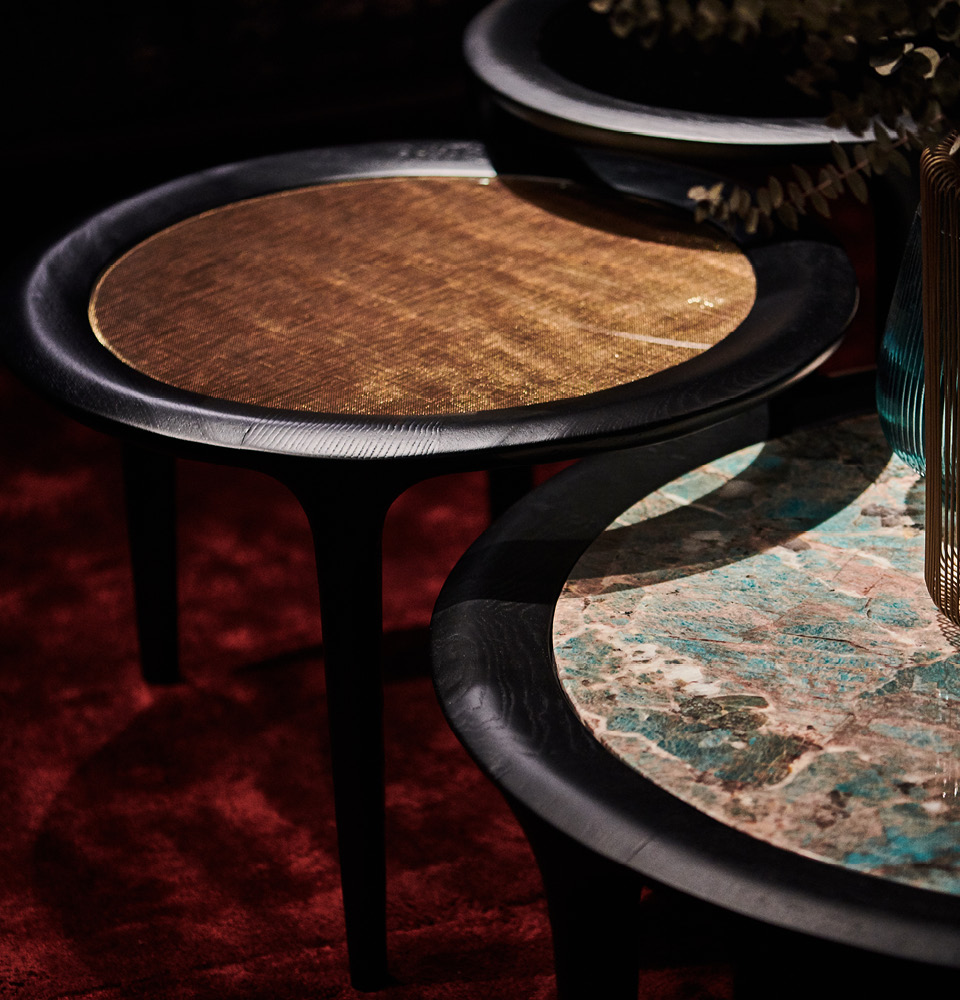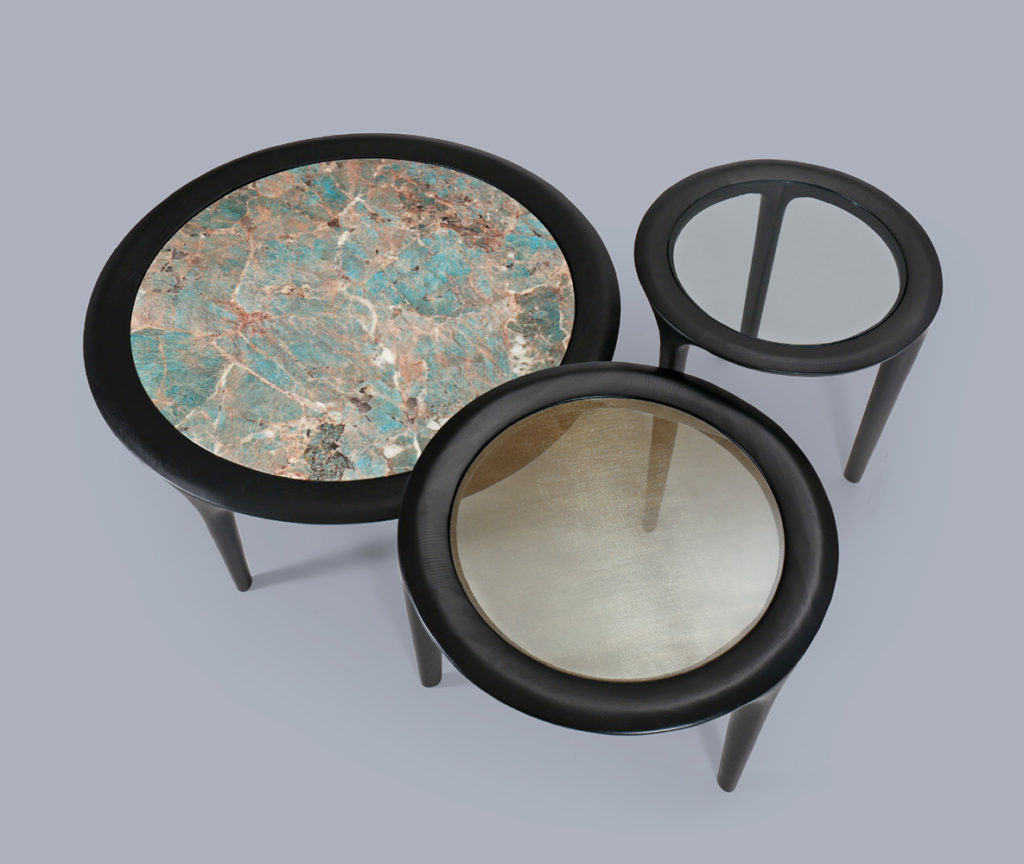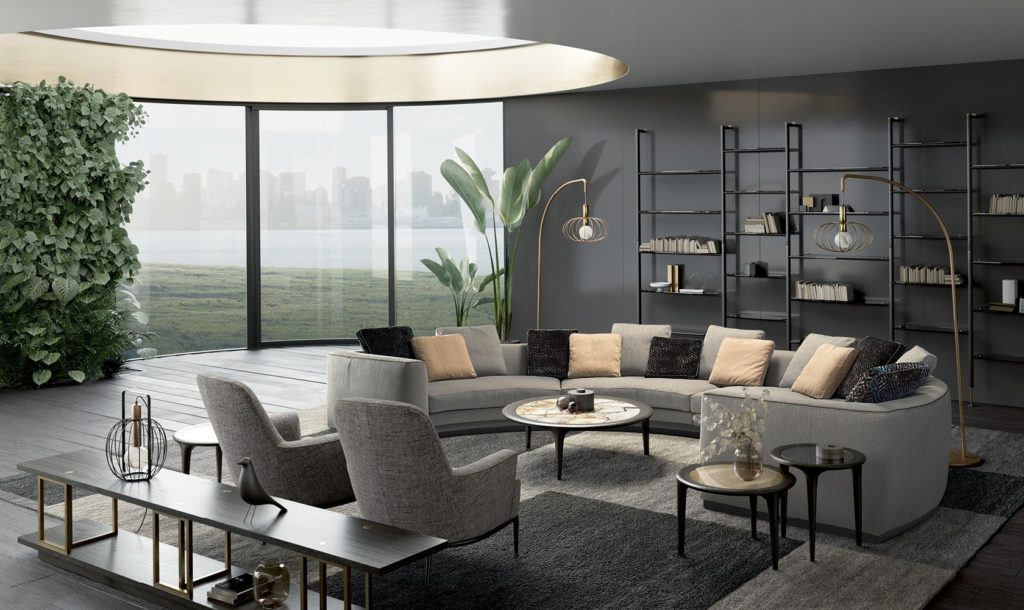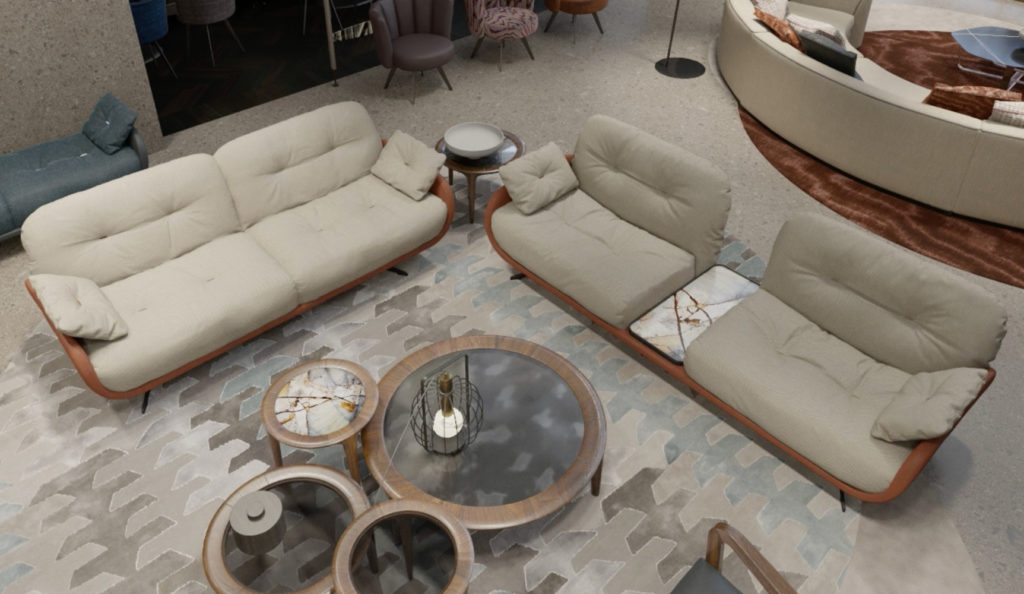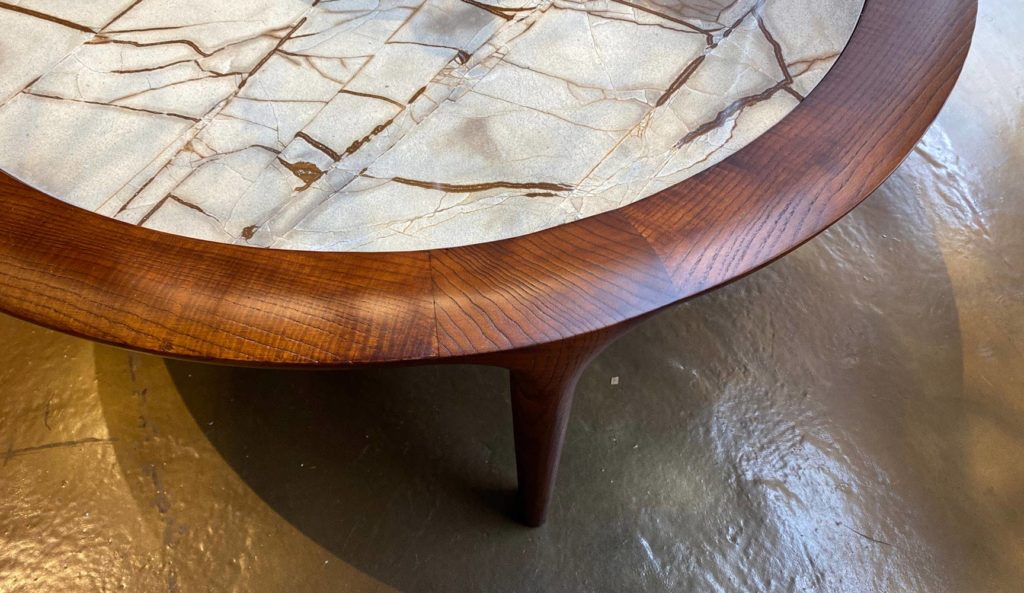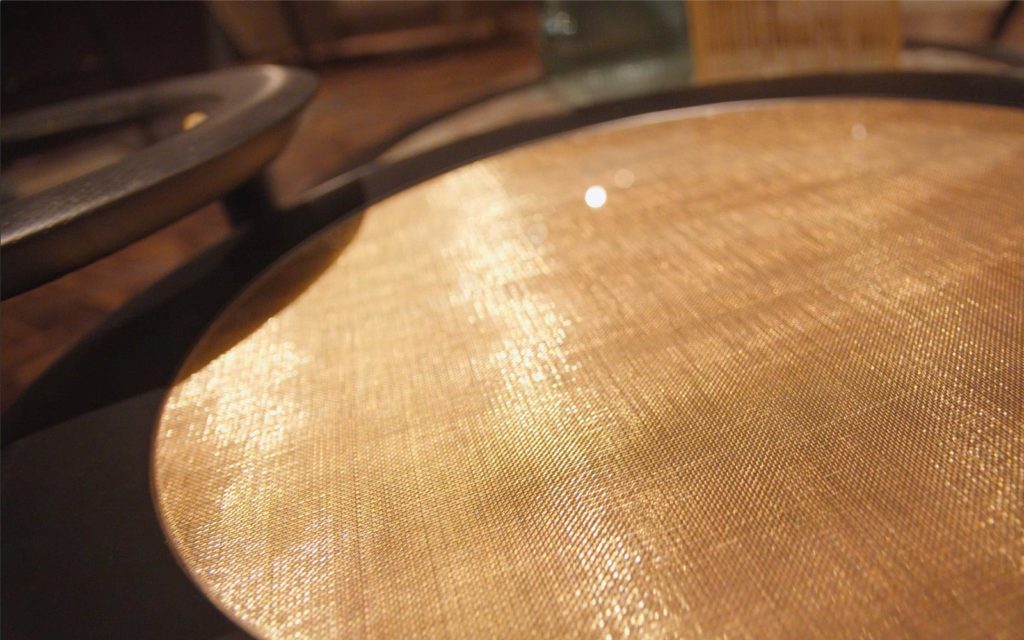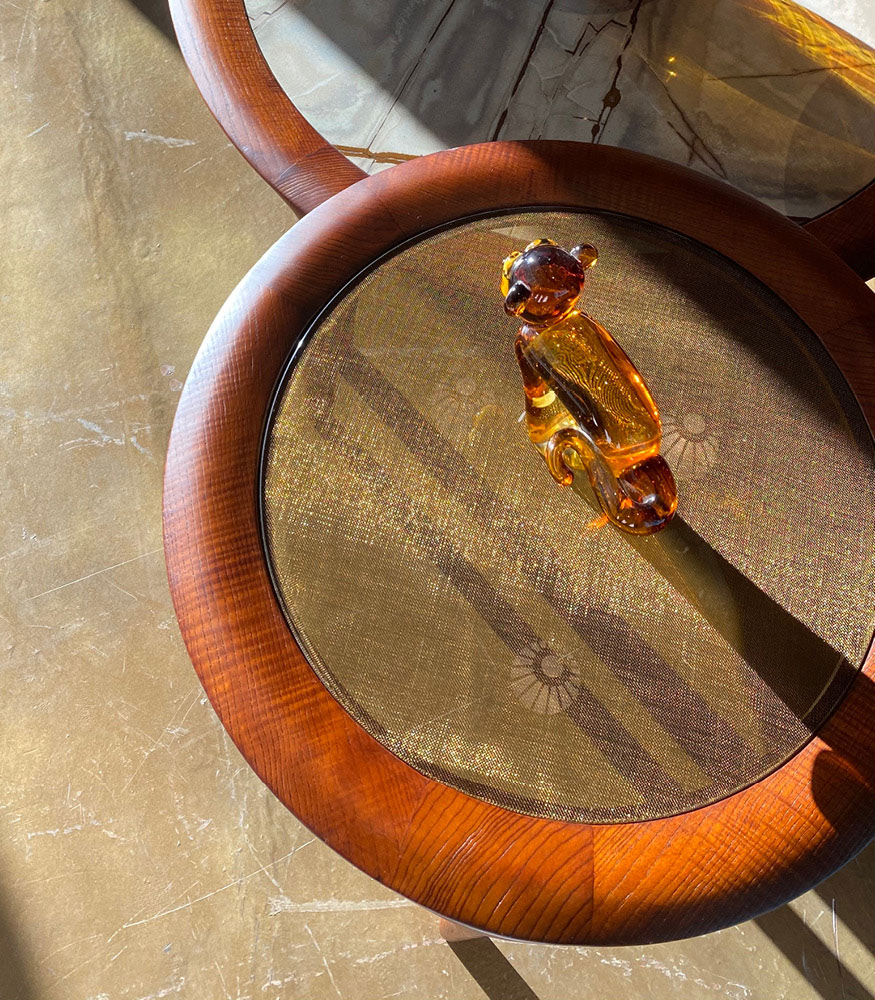 "In simplicity and by synthesis born and lives the clearest and most expressive design concept".
Structure
Wood with appropriate plastic glides.
Top
Marble or glass.