Eve capitonné
Design Carlo Bimbi /201
Born from the eve plus line, this version welcomes a process that has been handed down for generations. The capitonné is the emblem of manual skills, tradition, attention to detail that we have always pursued. Available in the various leathers and fabrics in the collection, it also lends itself to combinations between the two, so as to always create unique pieces. The base that supports it can be in wood or iron in various finishes.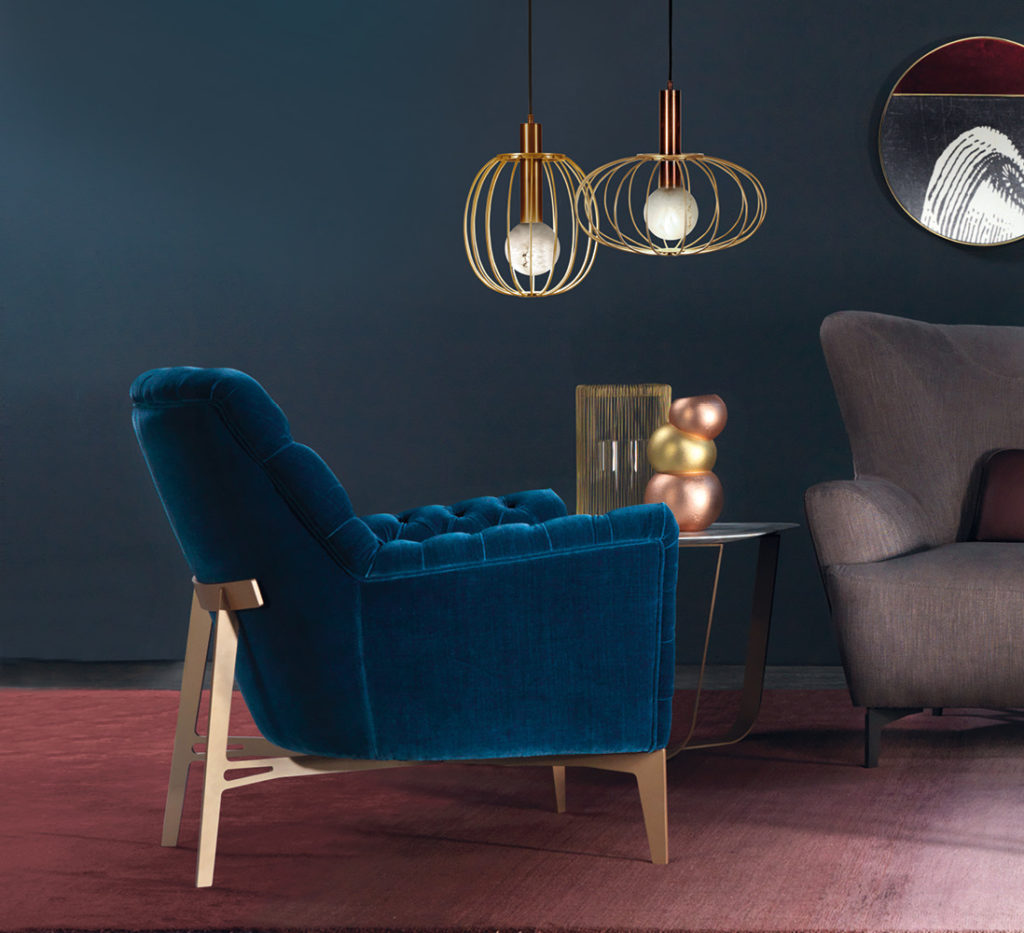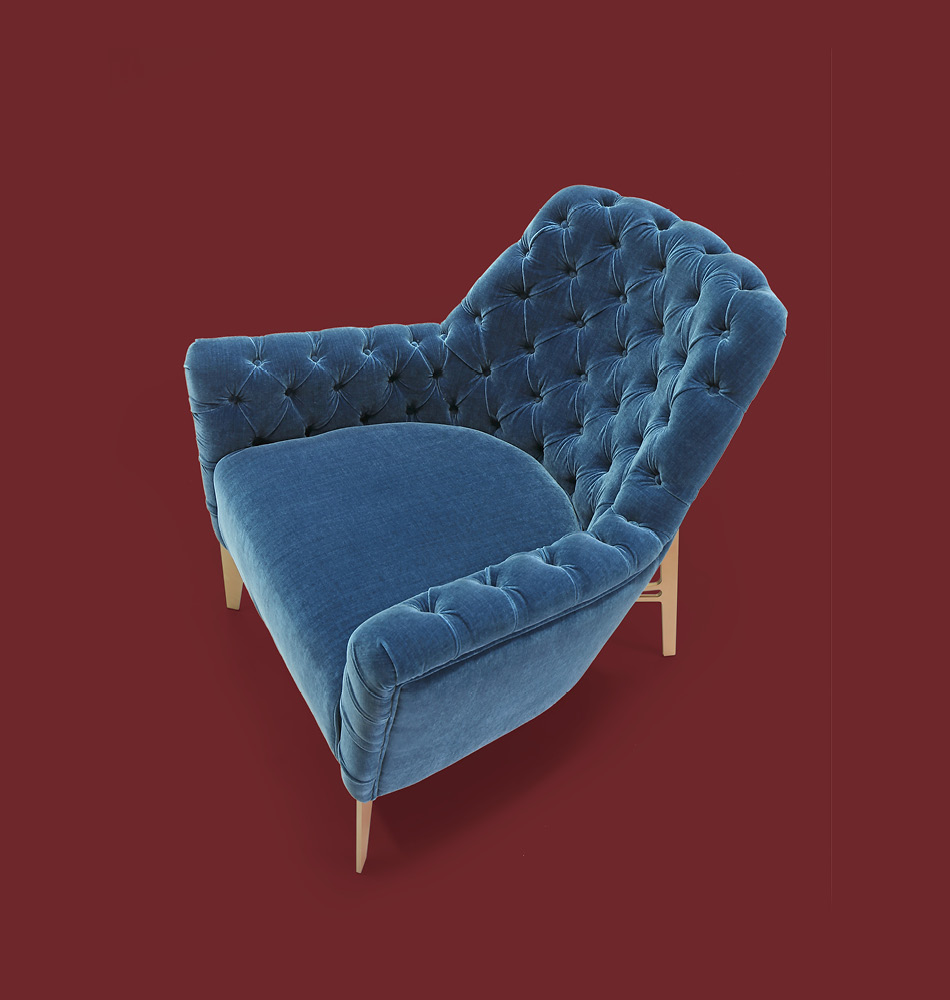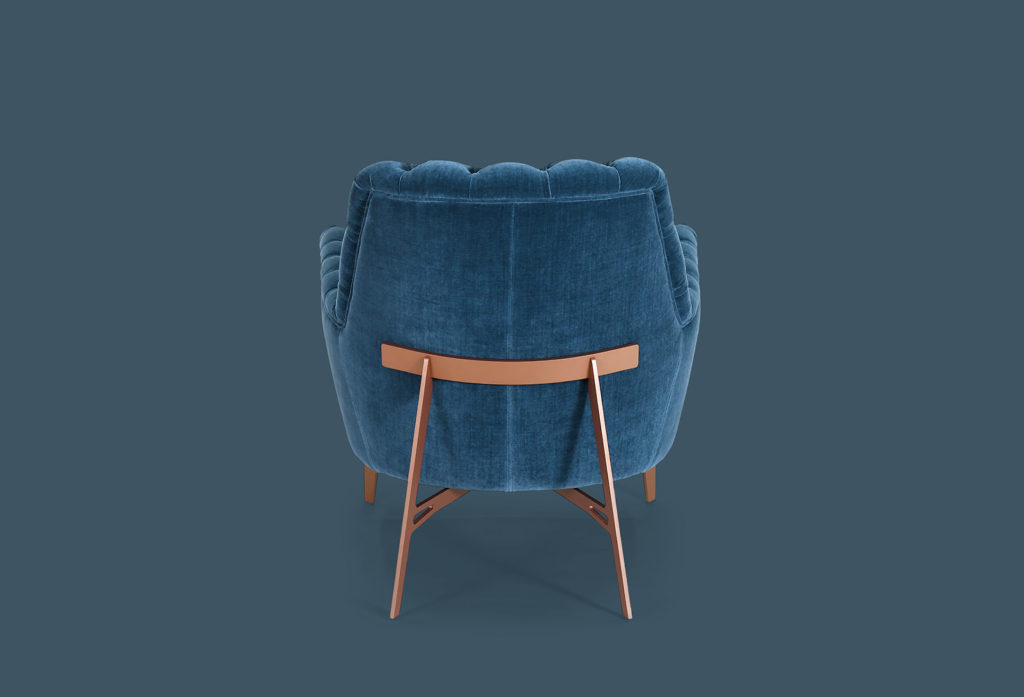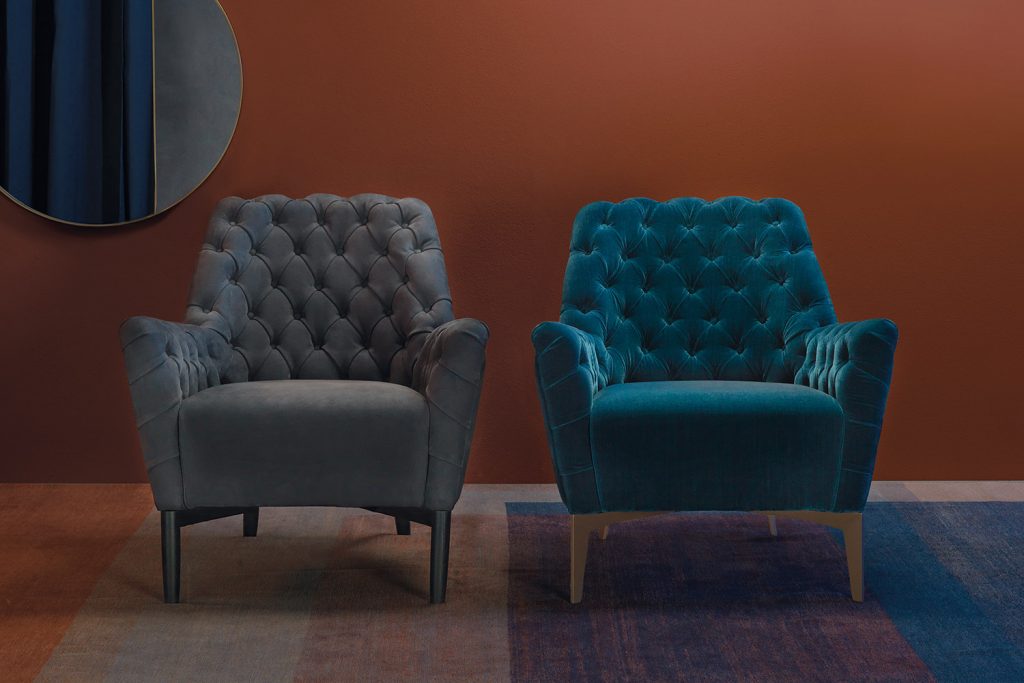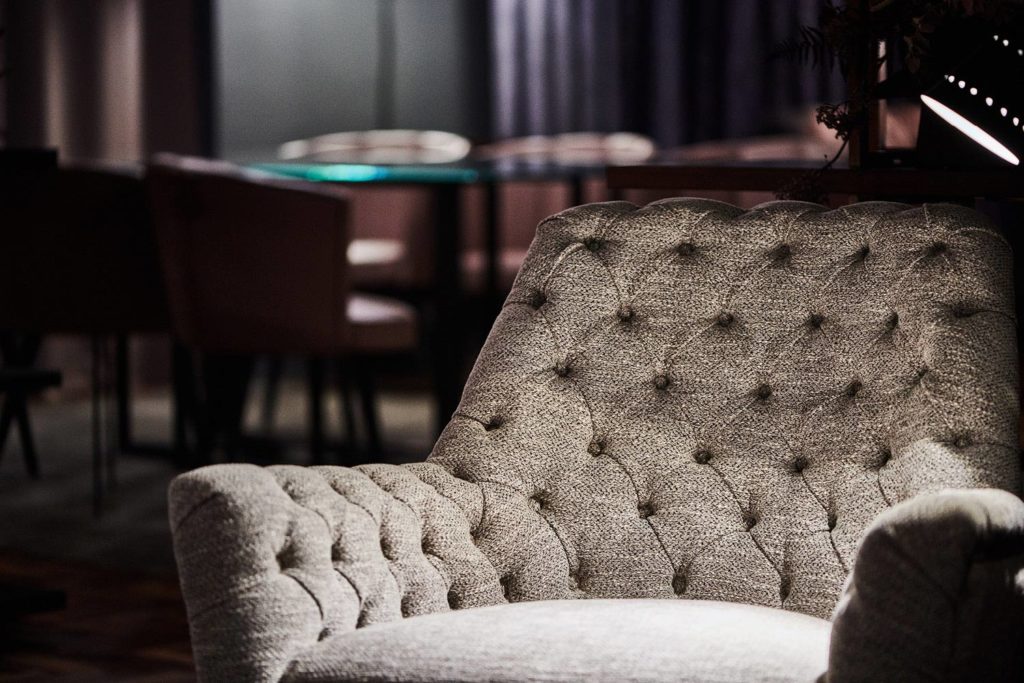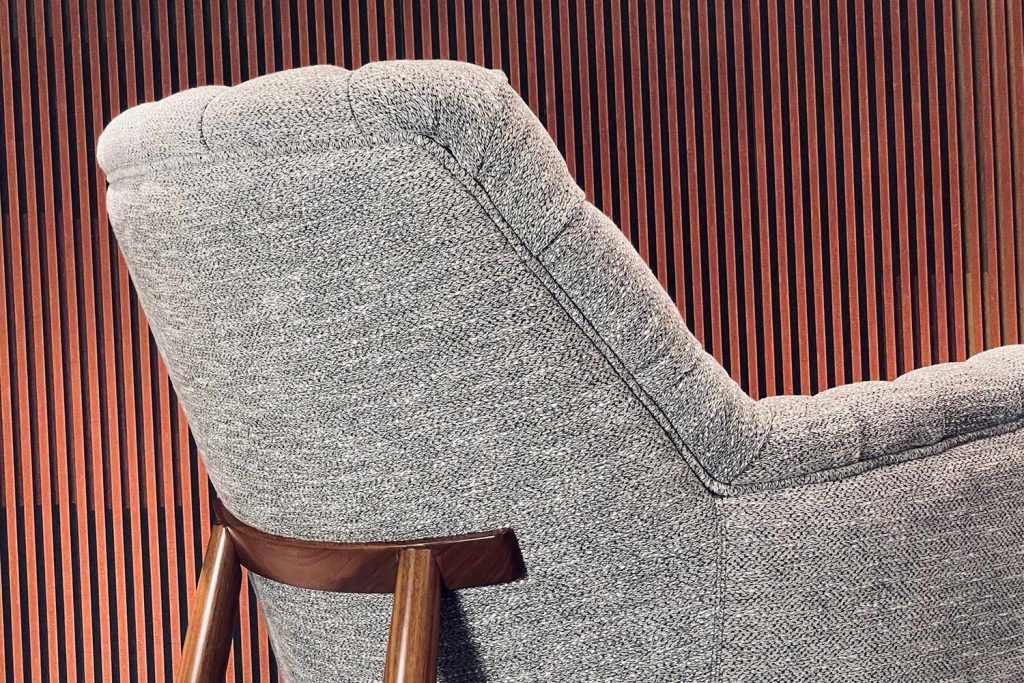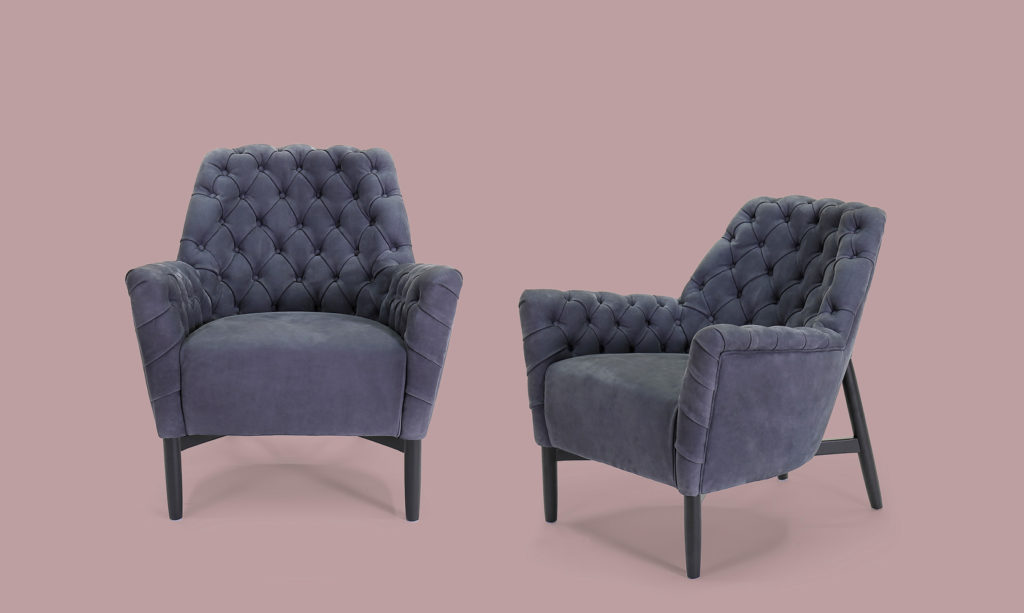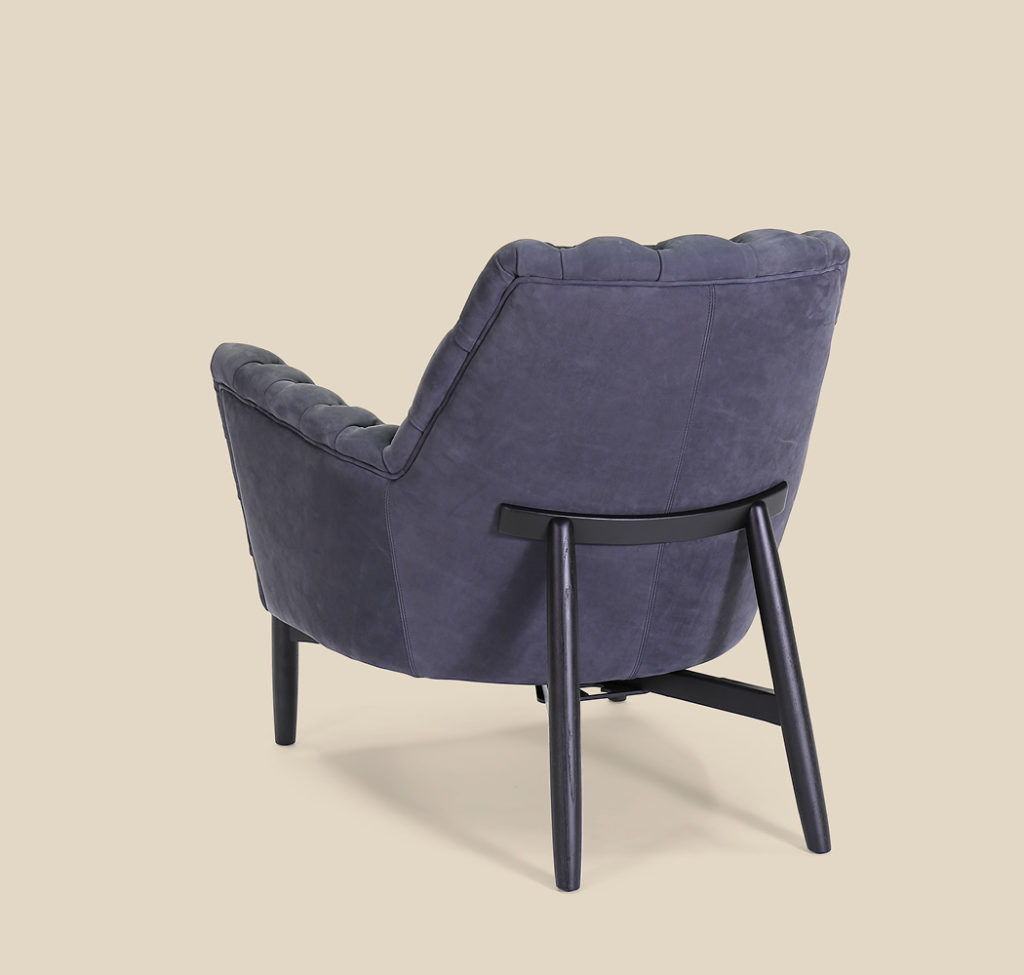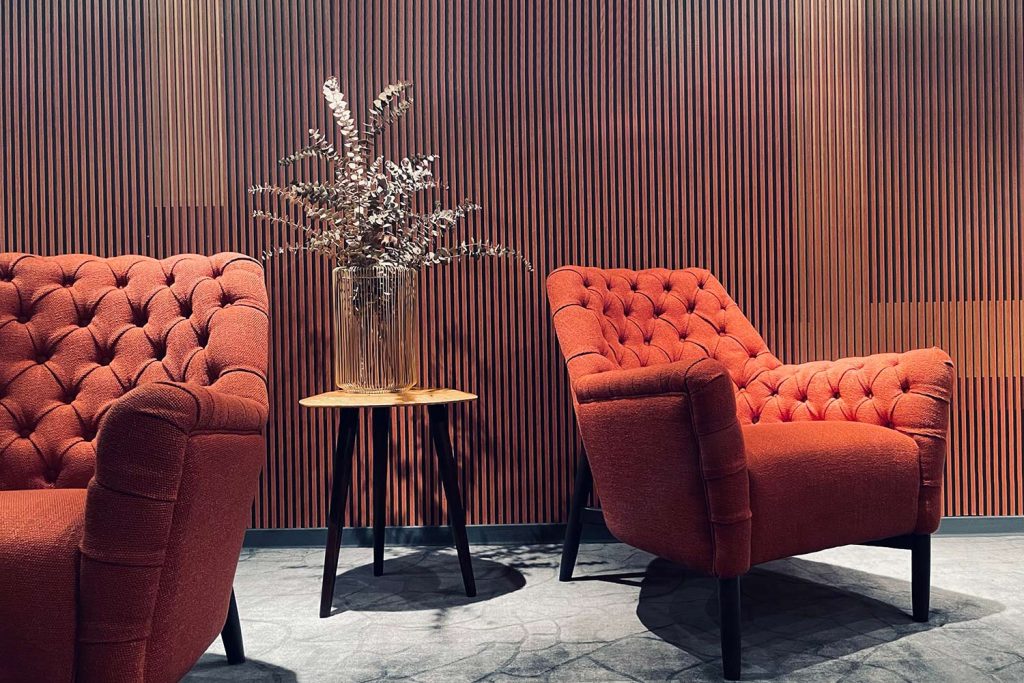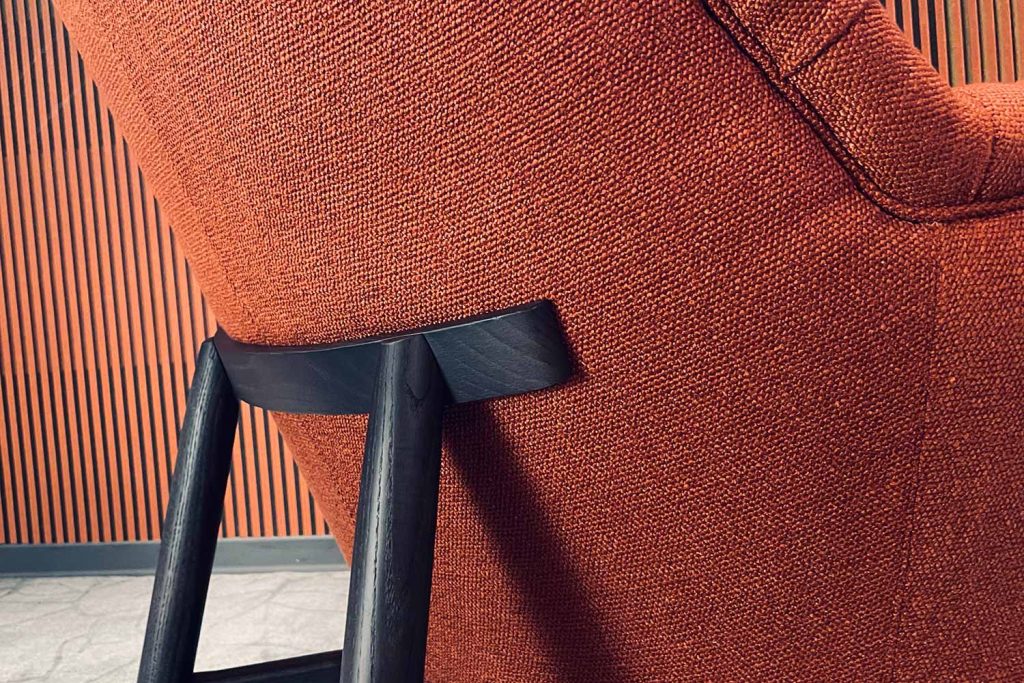 "In Design, I look for balance and soberness; what I like about Design is the relationship it creates between different actors and protagonists, from the Market to History".
Structure
Poplar plywood and solid wood.
Seat springing
Criss-crossed elastic straps.
Fillings
Fixed frame and backrest in differentiated density 21/30/40kg/m³. Fixed seat cushion in polyurethane foam density 25/35kg/m³.
Detail
on the backrest and armrests the Capitonné processing is carried out, a process that requires great manual skill. A series of rhombuses are created which are then fixed by applying buttons.
Base
in lacquered oak or solid walnut canaletto wood, turned parts, by master craftsmen with strong structural grafts of fine workmanship, or in lacquered metal or galvanized, feet with appropriate plastic glides.