B140
Design Carlo Bimbi /2016
Round table with or without Lazy Susy, made of precious materials such as marble for the top and metal covered in leather for the structure. B140 is a product of extreme elegance for an exquisite and refined furniture.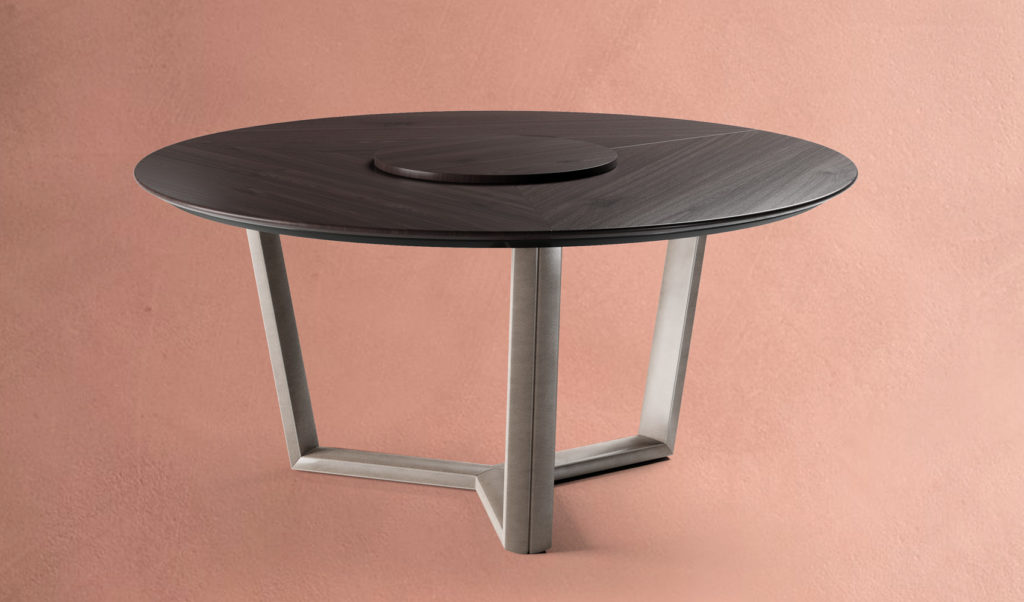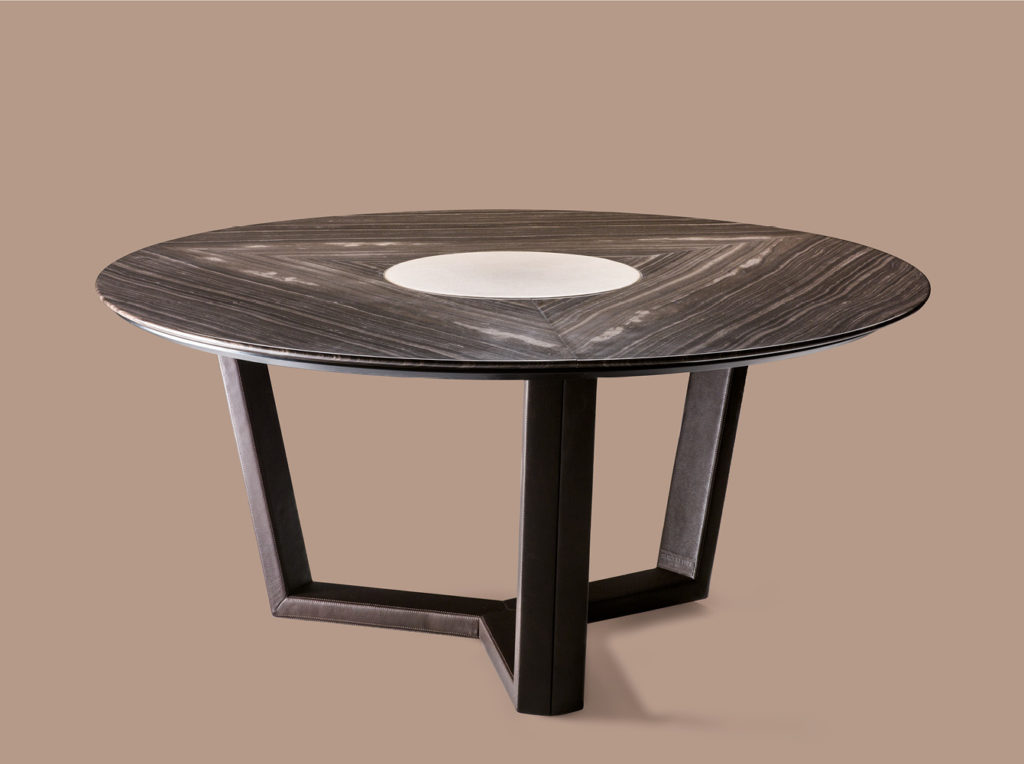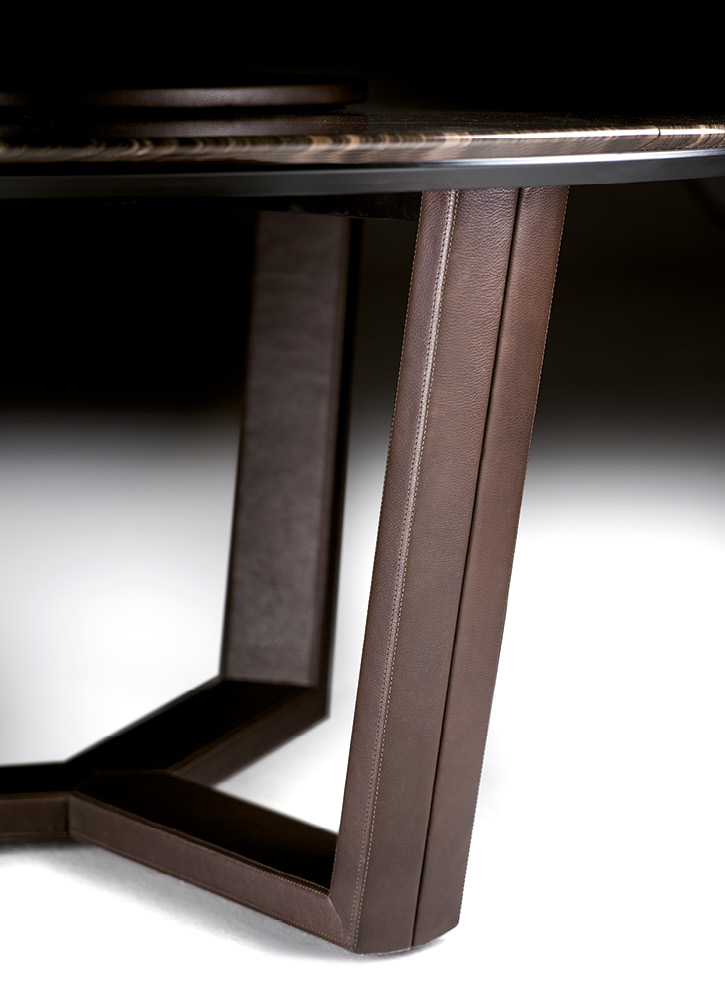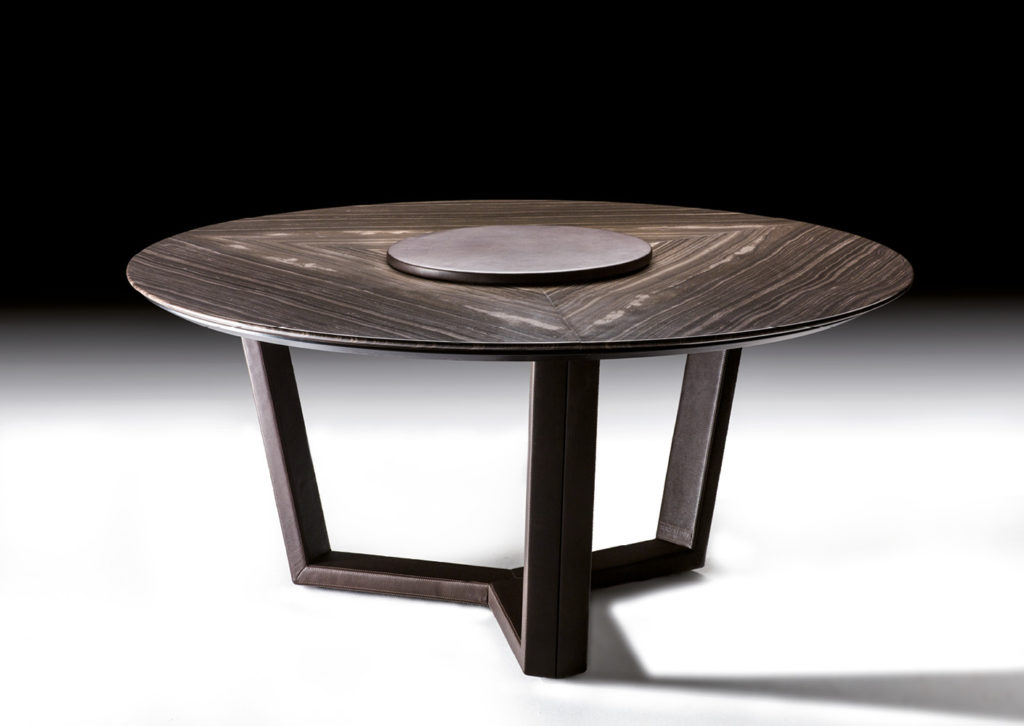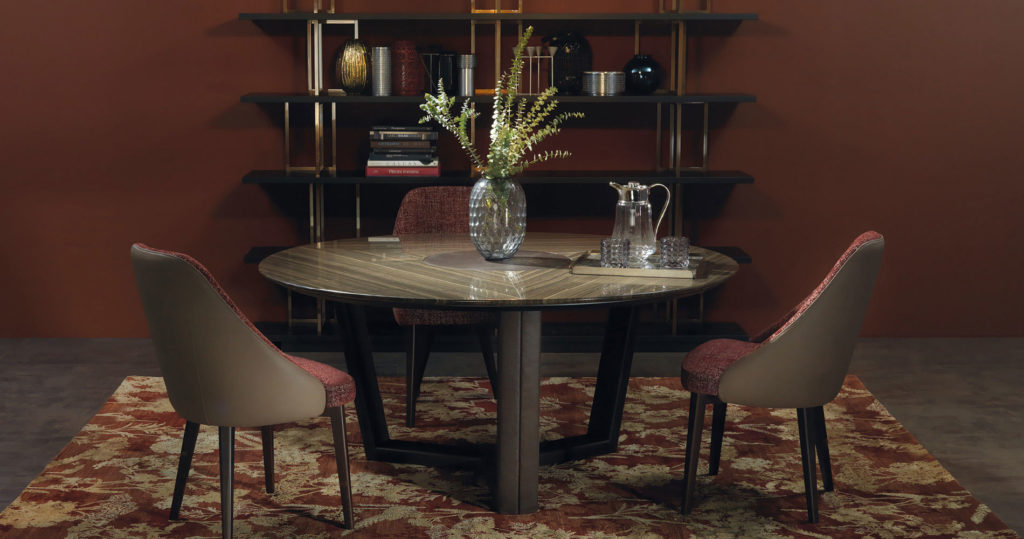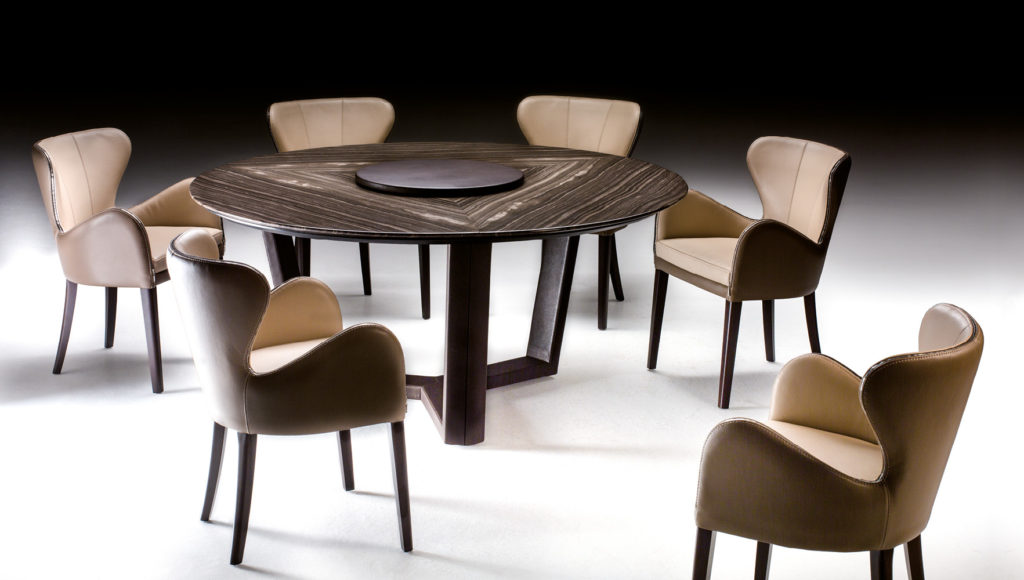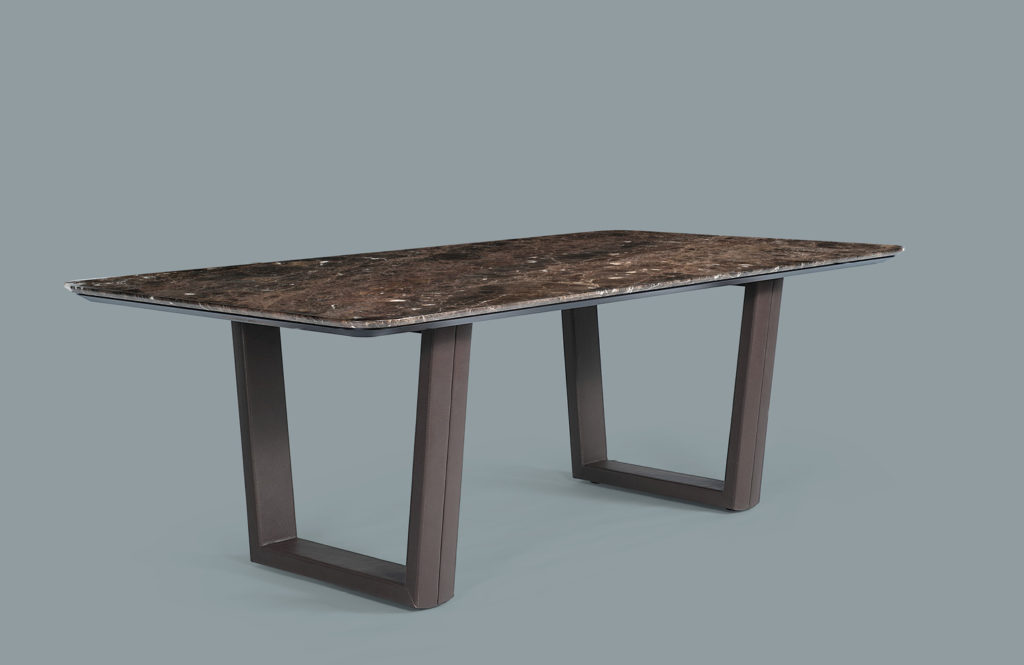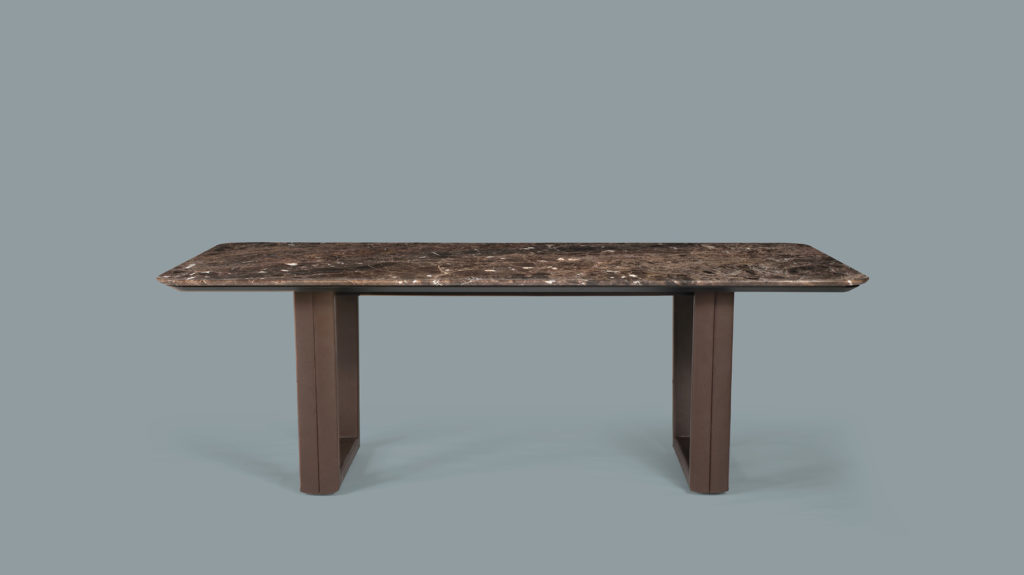 Base support
In metal, load-bearing shape section three feet at the center, each foot is covered by a piece of poplar multilayer contoured, then coated with fiber and leather stitched tailoring that emphasize the shapes. Plastic glides.
Support top
Wooden lacquered mdf thickness 25mm and diameter of 155cm, with contoured edge inclined.
Top
Marble 20mm to three cloves of 120 ° each with contoured edge inclined that finds support top.
Detail
Marble top that in the middle has an empty space of 50cm diameter, where you can place two different central caps. One, coated in leather of 50cm in diameter and 20mm thick which can be positioned at the same level of the marble top. The second one, lazy suzy of 56cm diameter also coated in leather, which can be positioned 10 mm higher level than the marble top, and rotates through 360 °.