Shield
Design andrea andretta /2018
Series of service tables that is exalted and narrated through their materials and details: tempered glass (neutral or with metallic mesh) and natural stones for the tops, hand-sewed leather and lacquered ash wood for the legs. A perfect balance within a refined design.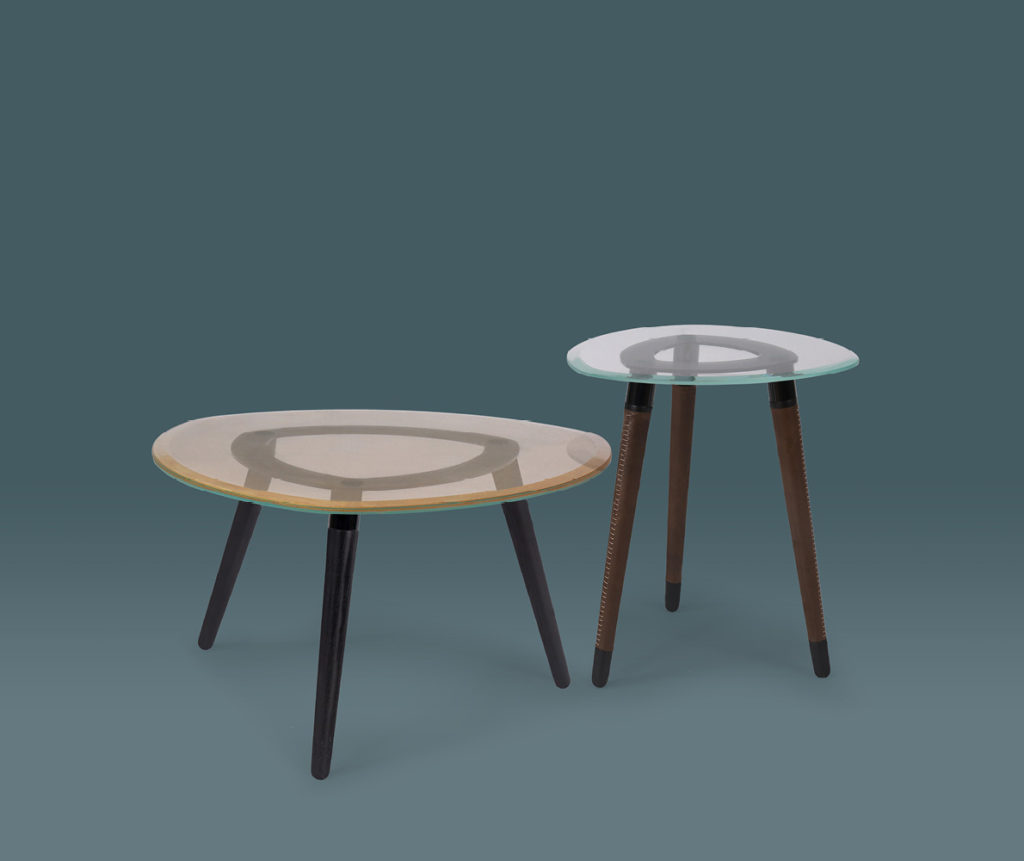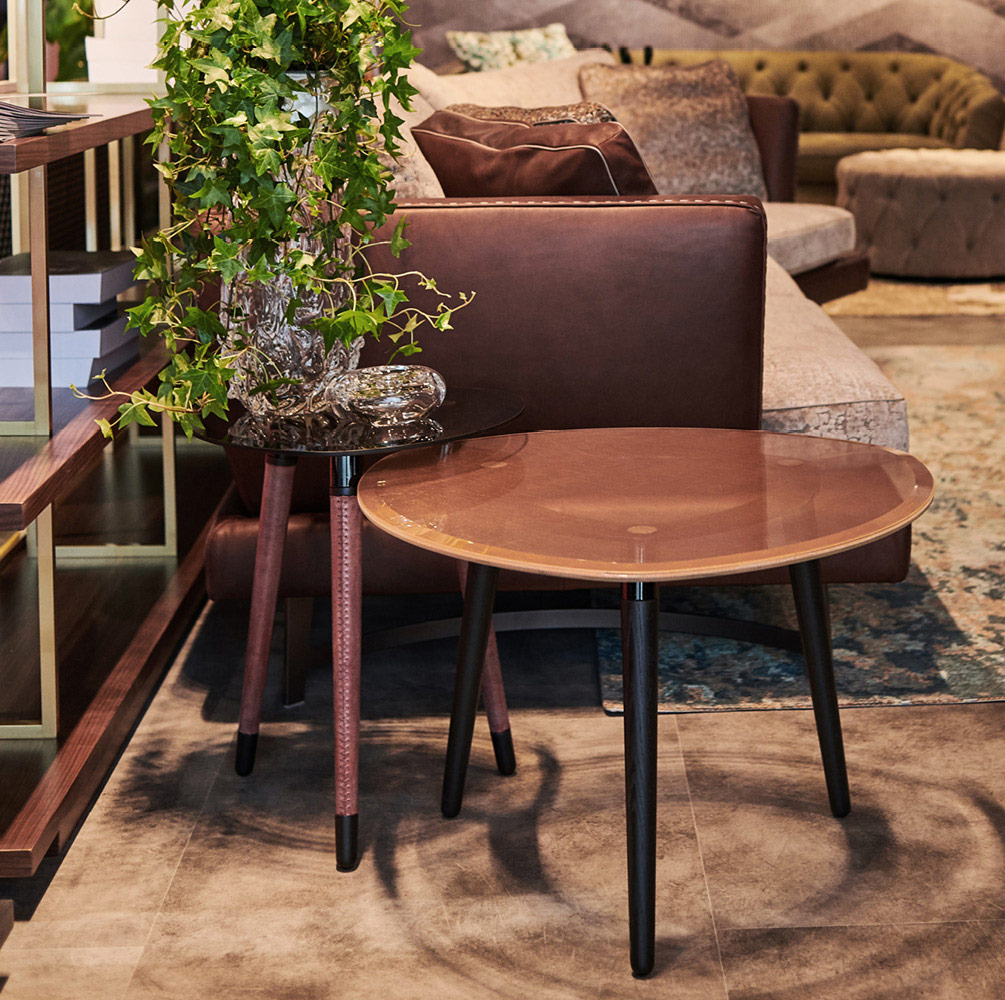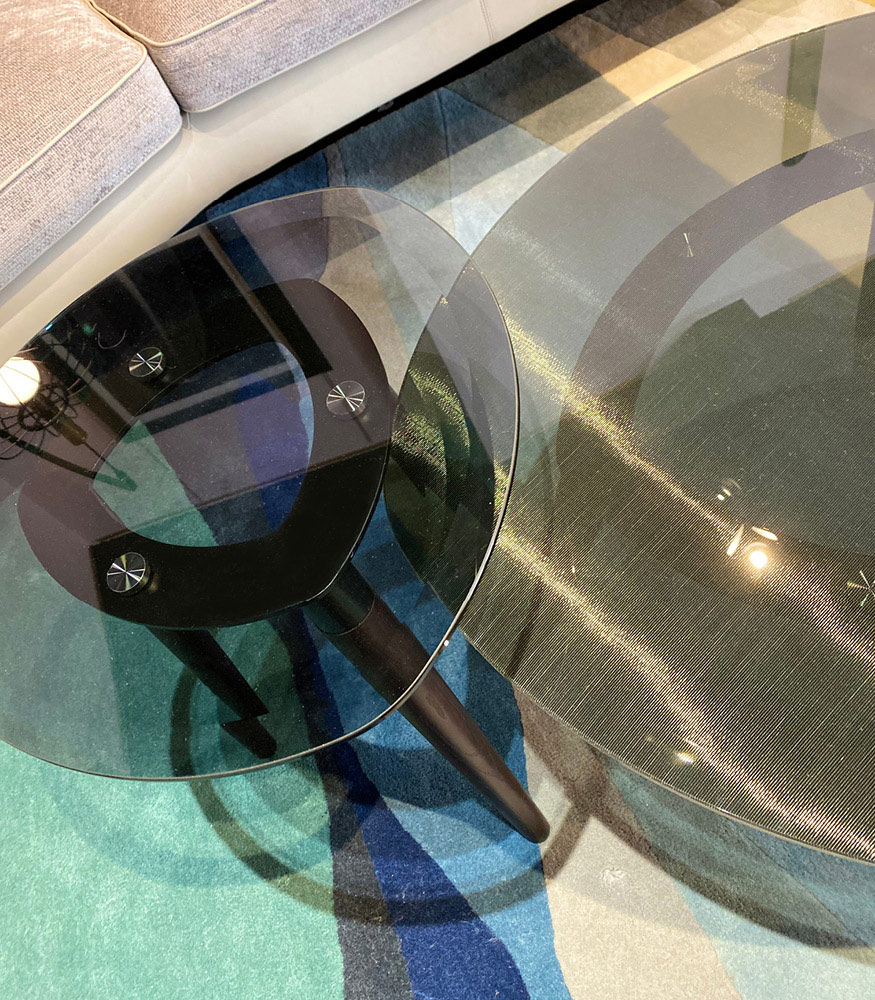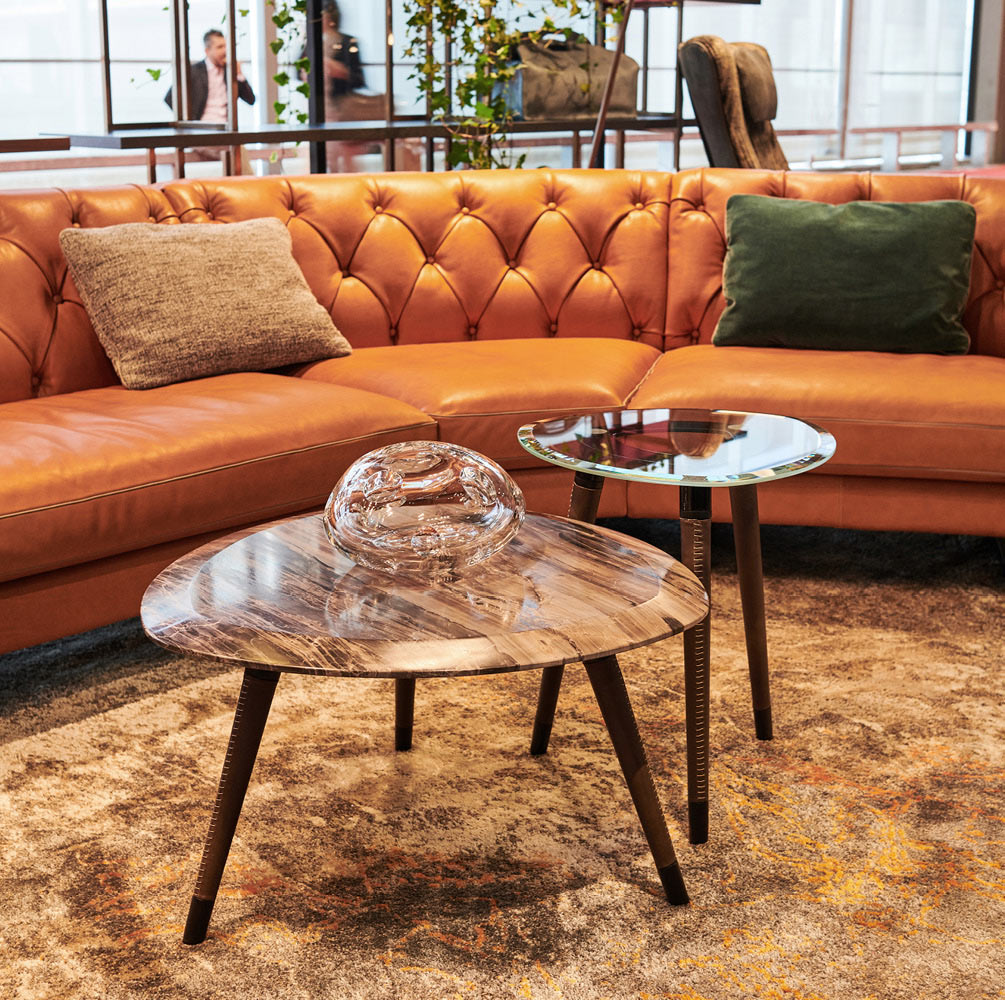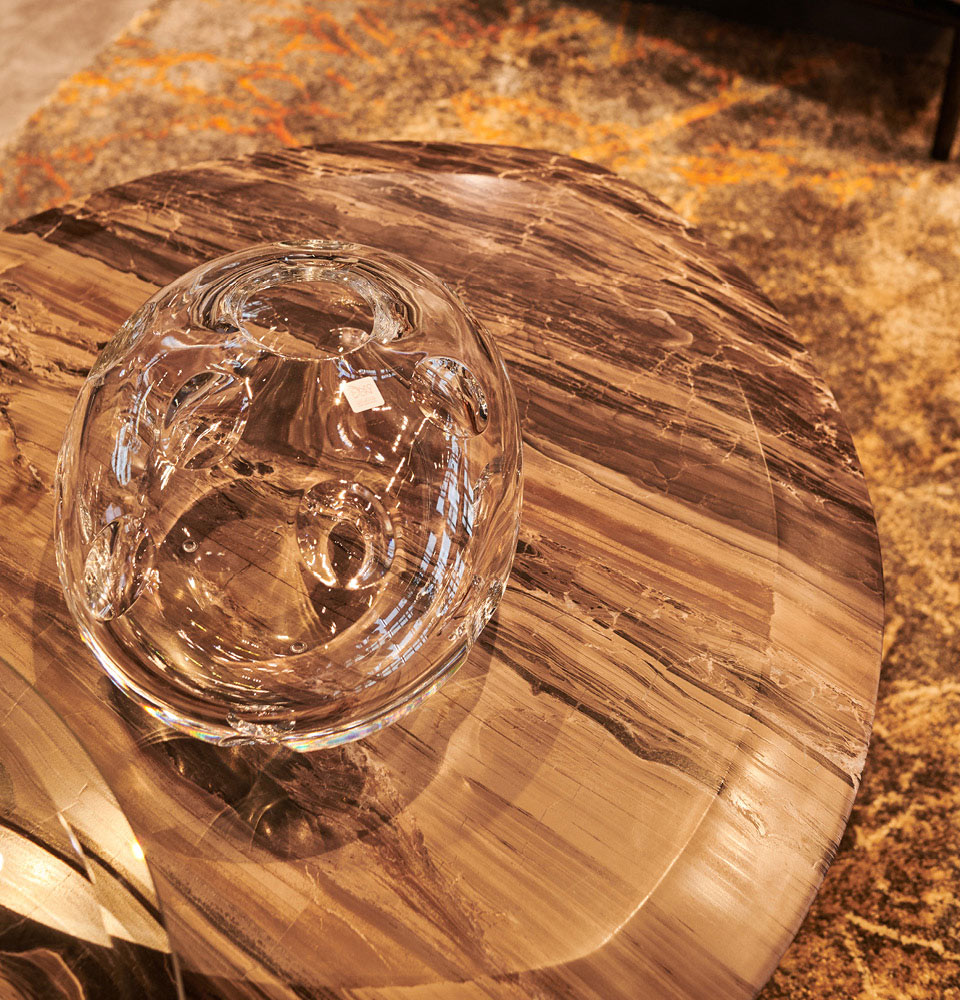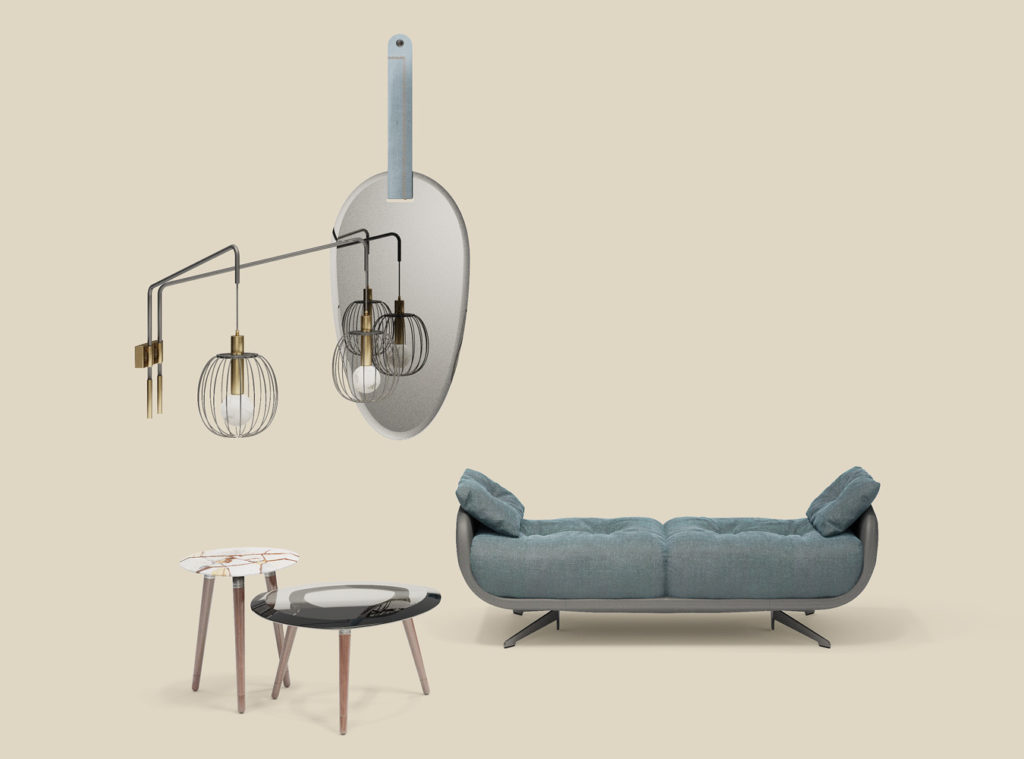 "In simplicity and by synthesis born and lives the clearest and most expressive design concept".
Top
Marble or glass.
Feet
Lacquered oak wood or covered in leather, with hand stitching.